A 75-year-old Birthright woman was reportedly killed after being been struck by a vehicle on FM 71 west Friday afternoon, Sept. 30, 2022, while crossing the road, according to Texas Department of Public Safety reports.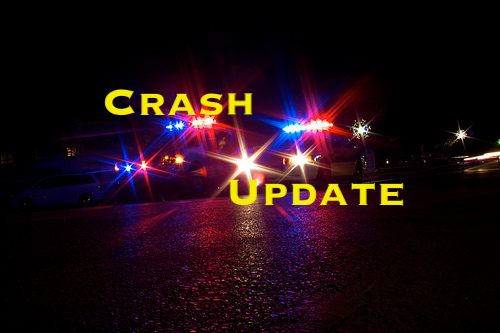 County 911 dispatchers received two emergency calls about the incident. At 3:13 p.m. Friday, a female reported a person had been hit by a car on FM 71 west at the school. Deputies, park officers and a school officer responded. At 3:14 p.m., dispatchers received a second 911 call about the crash.
According to preliminary Texas Department of Public Safety crash report compiled by Trooper Arturo Ugalde that was released Sunday night, a 75-year-old Sulphur Springs woman in a Ford Edge was traveling west on FM 71, 3 miles west of the Birthright community. The pedestrian failed to yield to the vehicle and crossed the road, walking to a mailbox when she was struck by the vehicle, DPS Sgt. Gregg Williams, Media Communications/Safety Education trooper for the Texarkana/Mount Pleasant-North Texas Region, reported Oct. 2. 2022.
Precinct 1 Justice of the Peace BJ Teer pronounced the 75-year-old pedestrian, identified Sunday night as Barbara Cockrum, at 3:15 p.m. Friday at the crash site.
Cockrum was a retired educator, having dedicated 35 years teaching English and computer science at North Hopkins ISD. She was active in the local chapter of the Daughter of the American Revolution and a member off the local retired school personnel organization.