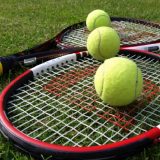 For the first time in Sulphur Springs history, team tennis has reached the Area round.
"We felt like we were gonna make history," Coach Tony Martinez said following the 10-4 Bi-District win over Jacksonville.
The team tennis coach said that has been their mantra for this squad, to make history. Coach Martinez said in the 35 years team tennis has been played in Sulphur Springs that year after year, Texas High were district champions, followed by Longview.
That, and challenging foes like Hallsville ensured the Wildcats were a fourth seed, setting them up for a number of years with Whitehouse in Bi-District.
Moving down to 4A has been wildly beneficial for team tennis, as even though there are still tough competitors in the Wildcats new subdivision, Sulphur Springs has cashed in by ending their regular season as the 2 seed from 15-4A. While they lost a chance to secure the first ever district championship for team tennis, Coach Martinez and his group are in the playoffs and faced Jacksonville in Bi-District.
Team tennis beat Jacksonville Tuesday 10-4 to secure not only the first ever Bi-District Championship, but also the first trip for Sulphur Springs to the second round of playoffs.
"It was a goal that we had set a few months ago, when we felt like we should get to the playoffs," Coach Tony Martinez said, "but we didn't want to be satisfied with just getting to the playoffs. Let's see if we can get to the second round."
They did just that, beating Jacksonville thanks to a number of great matches from Sulphur Springs.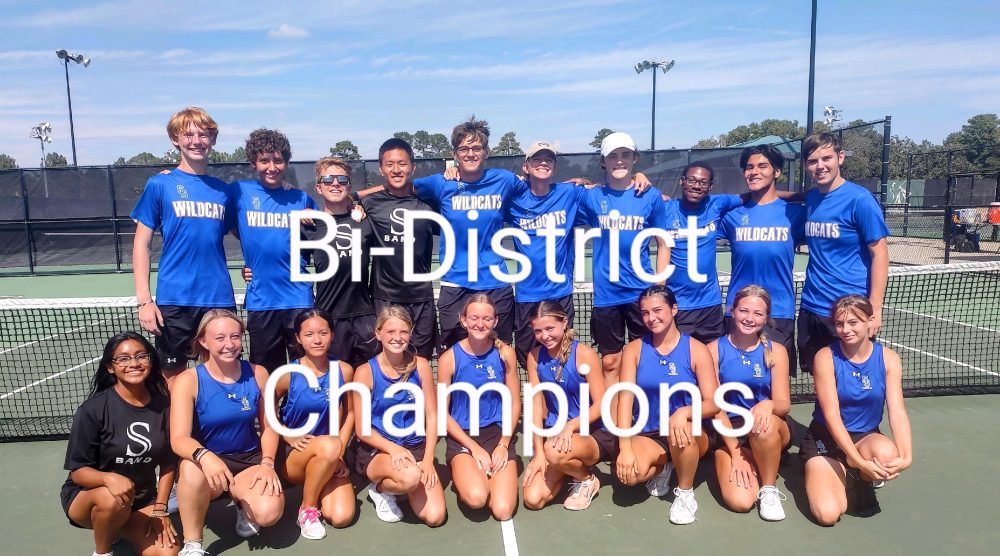 Jessie Li and Kaylee Schumacher lost the first set in their girls' doubles match, but rebounded by taking it to a tiebreaker and ultimately winning the match. The team tennis coach said their victory was one of the stronger wins Tuesday.
His No. 1 boys' doubles teams also went neck-and-neck with the top guys from Jacksonville, something Coach Martinez applauded since the Wildcats' opponents were ranked higher, according to UTR. While they fell short, the team tennis coach said his guys put up a good fight.
Another boys' doubles match he mentioned, Brodie Emmert and Malachi Negrete, pulled off a big win versus the Indians' No. 2 guys, who Coach Martinez said were really strong opponents.
Both boys' and girls' doubles featured key wins for Sulphur Springs in their Bi-District victory, but none more so than the girls' side.
The Lady Cats put on a show Tuesday, winning almost all of their matches. The team tennis coach said Ella Sant, Coral Perez, Trynity Luckett all played strong games Tuesday. Coach Martinez said the girls dominated their side of the competition.
"We're happy with where we're at, the kids are very excited," the coach said Wednesday. The team tennis coach said his group is ready to get back out there and face their second round foe.
They have another tough one ahead of them in Lindale, the #4 ranked team in the state. Sulphur Springs is #8 in the region, according to Coach Martinez. The coach said Lindale has a great program.
Team tennis returns to Longview Thursday, Oct. 13 to take on Lindale in the Area round of playoffs.
The first ever competition in the second round for team tennis begins Thursday at Longview HS at 9:30 A.M.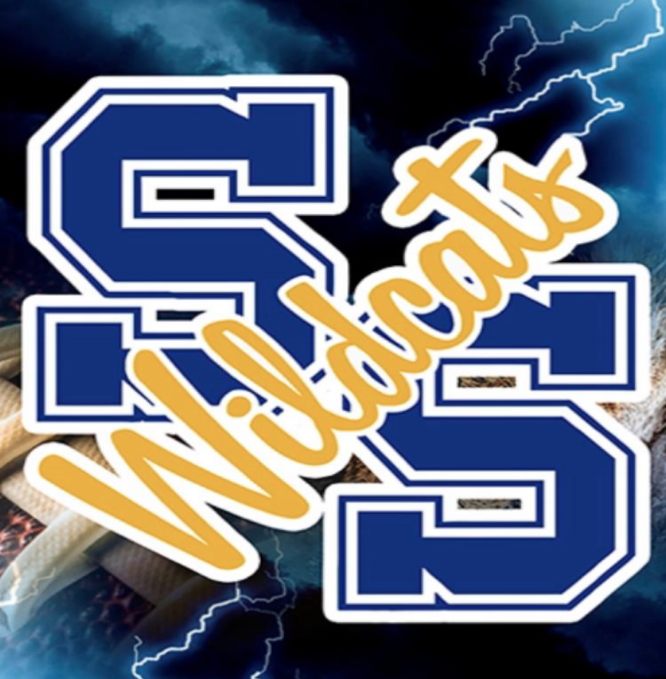 ---
KSST is proud to be the official Wildcat and Lady Cat Station. We broadcast Sulphur Springs ISD games year round live on radio. When allowed, we also broadcast games via our YouTube channel.