Saltillo XC had themselves a very solid outing in Avery at the 24-1A District Championship. Both the Varsity boys and girls advance to Regionals.
Not only that, but three of the five teams competing in Avery won their respective championships with two more finishing second and third.
Results from the District Cross Country Meet at Avery are as follows: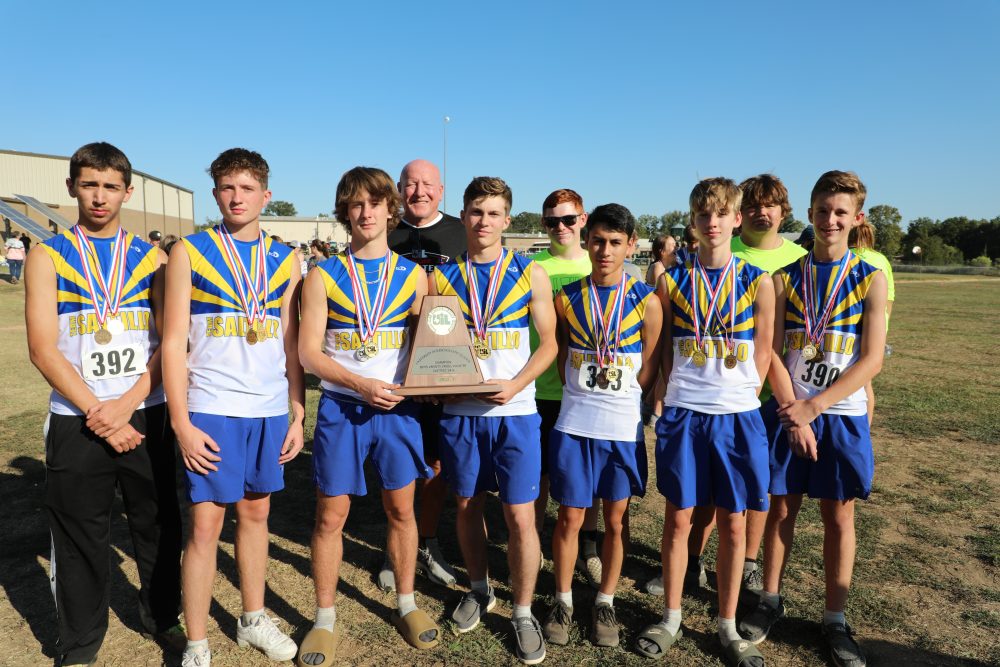 Varsity Boys:
1st- Coy Collins- 17:40
4th- Luke Ritter- 18:08
5th- Tobin Potter- 18:40
6th- Adrian Don Juan- 18:47
7th- Jacob Sexton- 19:00
9th- Cristian Trejo- 19:33
Saltillo varsity boys creamed the competition, finishing with just 18 points, 30 less than second place Sulphur Bluff.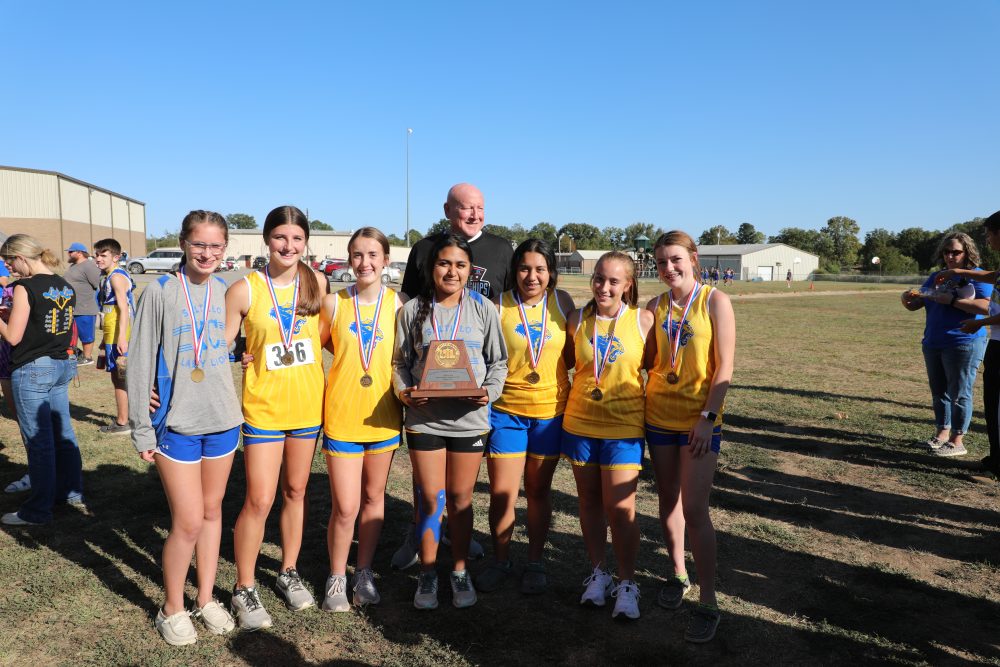 Varsity Girls:
11th- Jaylee Miller- 15:25
12th- Lani Dean- 15:29
14th- Yadhira Alonso- 15:39
16th- Kallie Potter- 15:45
18th- Jasmine Alonso- 15:58
19th- Shelbi Ricketson- 16:04
Lady Lions XC finished third at the District meet, which is the lowest finish for the five Saltillo teams competing in the district championship.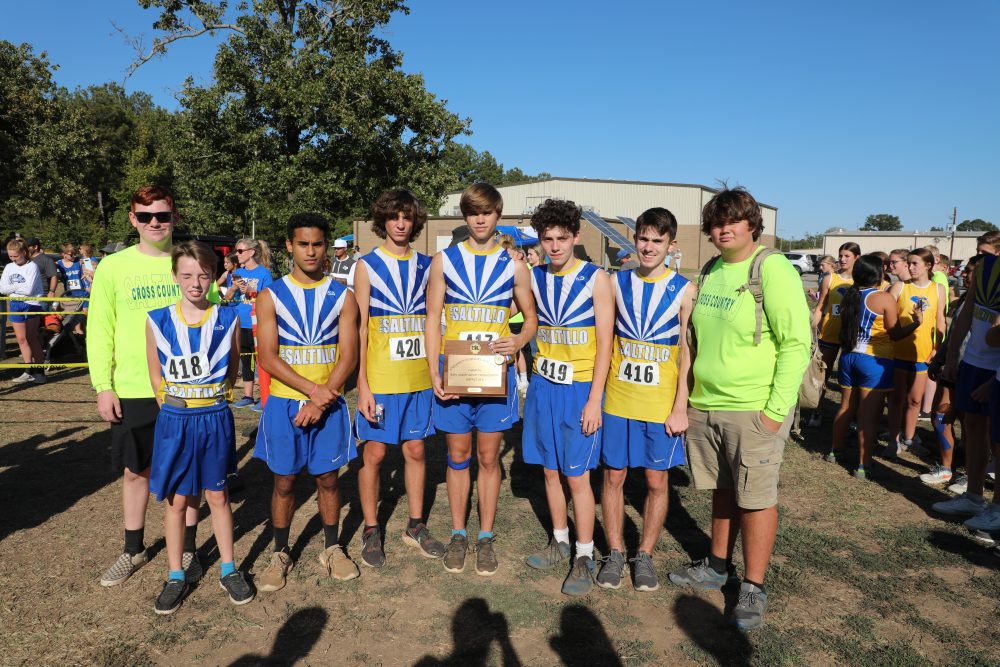 JV Boys:
1st- Heston Peeples- 19:44
2nd- Rowdy Speir- 19:51
3rd- Colton McGill- 20:28
4th- Dakoda Womack- 20:35
5th- Ethan White- 22:26
8th- Ethan Sexton- 23:33
Just like the varsity boys, Saltillo's JV squad crushed the competition at just 15 points, almost 30 fewer than second-place Sulphur Bluff.
JH Girls: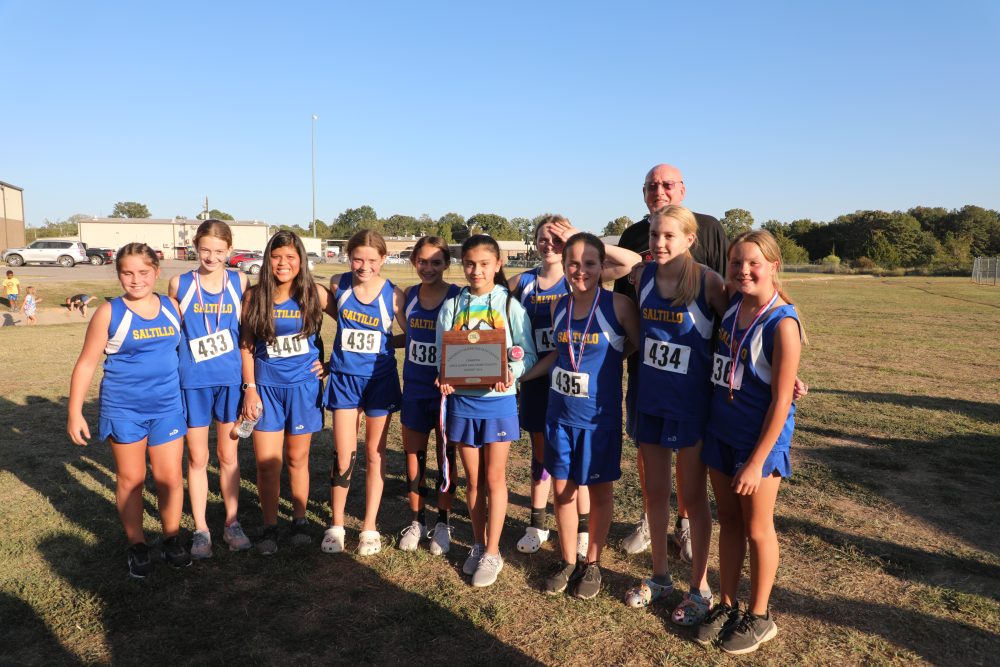 1st-Yissett Moreno- 13:53
2nd- Addi Pipkin- 14:11
4th- Jaelynn Miller- 14:19
9th- Ava Underwood- 15:38
10th- Mia Underwood- 15:40
11th- Kenzi Pipkin- 15:42
13th- Katie Olvera- 16:14
14th- Eden Godwin- 16:30
16th- Valerie Castro- 20:38
The JH girls of Saltillo beat second-place Sulphur Bluff 24 to 32 in points to win the JH girls district championship.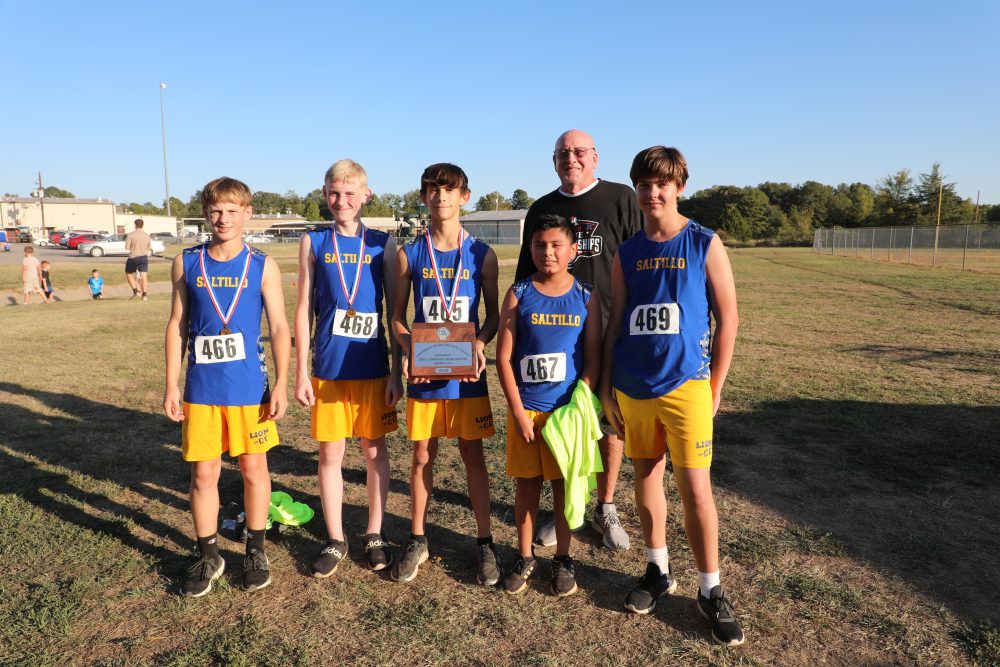 JH Boys:
3rd- Lucas Womack- 12:10
9th- Mason Stillwagoner- 13:58
10th- Colby Walker- 13:59
11th- Grant Speir- 14:34
12th- Kevin Moreno- 14:44
Saltillo JH boys with just 41 points finished second, 10 behind first place Avery.