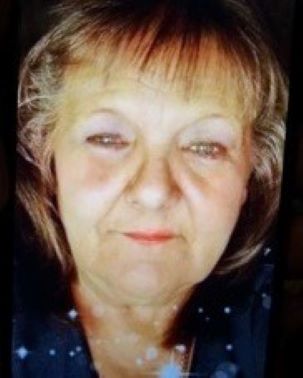 A memorial service for Kimberly Ann Shobert Hrabal, age 62, of Sulphur Springs, will be held at 2 p.m. on Sunday, October 30, 2022, at the residence of Jamie and Kevin in Dike, Texas. There will be no formal visitation. Mrs. Hrabal passed away on October 19, 2022, in her home.
Kim was born on July 1, 1960, in Lubbock, Texas, to Jerry Shobert and Saundra Parnell. She was born and raised in Lubbock, where she attended high school. She enjoyed her time as a cheerleader while in school.
Kim was a lifelong lover of dogs and spent much time in caring for them and raising them. When she wasn't with her beloved dogs, she was working as a CNA. She believed in and loved the lord. Kim loved her family unconditionally.
She is survived by her son; Jimmy Lynn Black; mother, Saundra Grayson; sisters, Missy Shobert and Jamie
Shobert; brother, Shane Shobert and wife, Lisa; aunt, Nena Price; grandkids, Josh Black and Brady Black;
great-grandson, Kenneth Carson Black; nephews, Tye Sartin and Andrew Bateman; nieces, Caylie Sartin,
Harli Watson, Kayla Bateman, Glenn, Hayli Bicknell and husband Taylor, Brooke Shorber and Kaci
Deeds and husband Jon; great-nephews, Kash Ballard, Jagger Fite, Jaxon, Maverick, Briar and Blaise;
great-grandnieces, Jayd Bicknell and Evelyn Bateman; and numerous family and friends.
Kim was preceded in death by husbands Michael Hrabal and, Gary Black; father; and aunts, Shena
Parnell and Kay Cross.
Arrangements under the direction of Murray-Orwosky Funeral Home.
The online register can be signed at www.murrayorwosky.com
---