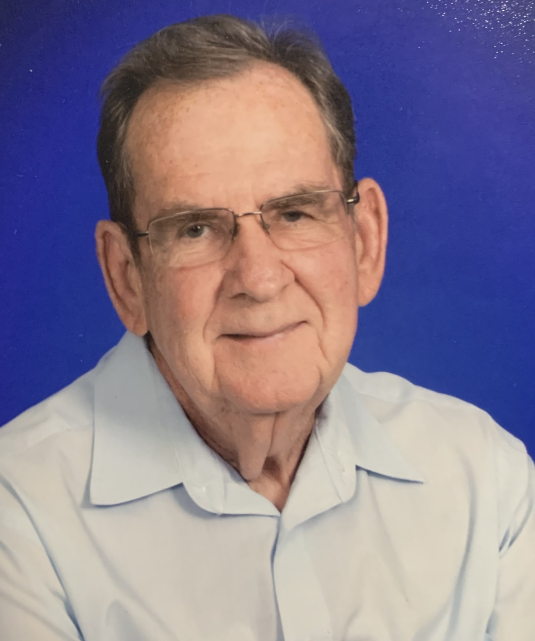 A Celebration of Life for Jack Runnels, age 80, of Emory, Texas, will be held at 11 a.m. on Saturday, October 29, 2022, at Lake Fork Baptist Church with Associate Pastor Tracey Bartley officiating. Mr. Runnels passed away Friday, October 7, 2022, at Wesley Oaks Memory Center of Sulphur Springs, Texas.
He was born on October 28, 1941, to Cyril Runnels and Clayta (DeLozier) Runnels in Pittsburg, Kansas. Jack married Ruth (Alumbaugh) Runnels on October 19,1984, in Dallas, Texas. They were married 38 years and raised their four children together. He began his career as a Graphic Arts Technician/Printer at Texas Instruments.
He was a kind and quiet man but with a great sense of humor. He had a kind and loving country heart, the type of person who would give you the shirt off their back. He enjoyed working outside in his yard and, when Jack had some free time, he loved to sit back and enjoy watching his favorite John Wayne movies and boxing.
Jack is survived by his wife, Ruth of Emory; daughters, Jennifer Lorbach and husband, Rob, of Argyle, and Gina Verbal and husband, Rich, of Plano; stepdaughter, Debbie Talley and husband, Chris, of Rockwall; his stepson, Blake Hartley and wife, Corinna, of Fate; grandkids, Kristen Selby, Cody Selby, Cole Clary, Sydney Clary, Caleb Hartley, Chloe Hartley, Derrick Fife, and Jason Nicholson; sister, Sharon Wallace and husband, Ron, of Tulsa, OK; brother, Norman Runnels and wife, Lynn, of Dallas, Texas; and several nieces and nephews.
Jack was preceded in death by his parents; brothers, Merrill Runnels, and Neville Runnels; and sisters, Carmen Shurley, Charlotte Hennigh and Faye Garrison.
Jack was of the Baptist faith and attended Lake Fork Baptist Church, located at 9483 FM 515, Alba, TX 75410, where memorial requests can be sent.
Arrangements under the direction of Murray-Orwosky Funeral Home.
The online register can be signed at www.murrayorwosky.com
---