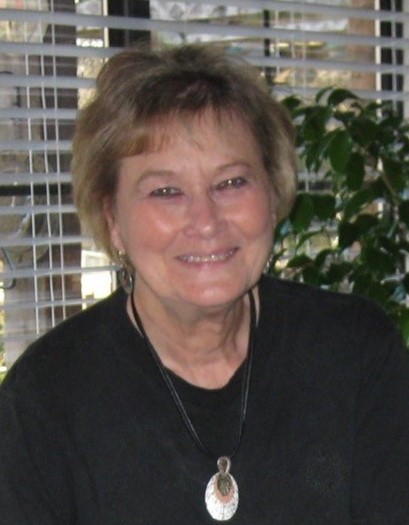 A funeral service for Margie Sewell Morrison, age 86, of Sulphur Springs, will be held at 1 p.m. Saturday, October 15, 2022, at West Oaks Funeral Home Chapel with Bro. Ed Lantz and Bro. David Larkin officiating. Interment will follow at Sulphur Springs City Cemetery with Michael Morrison, Grant Morrison, Blake Morrison, Brady Atwood, Charles David Sewell, and Jamie Sonnen serving as pallbearers. Honorary pallbearers will be the Messenger Class of First United Methodist Church, Bill Morrison, Don Morrison, Ronny Young, Steve Young, and Alan Dement. Visitation will be held at 12 p.m., prior to service time.
Margie passed away on Monday, October 10, 2022, at Plano Regional Hospital. She was born on November 12, 1935, in Sulphur Springs, Texas, the daughter of Miller D. Sewell and Hazel Robertson Sewell. She married Bobby Lee Morrison on September 3, 1954, in Garland, Texas. She worked as an executive assistant for Texas Instrument for 29 years. In her spare time, she loved cooking, baking, gardening, reading, and spending time with her family.
She is survived by sons, Michael and Rusty Morrison of Pottsboro, and Randy and Donna Morrison of Dallas; brother, David Sewell and Bonnie Miller; sisters, Joyce Young, Betty Dement and Lloyd, and Linda Edwards; grandchildren, Hannah Atwood and Brady, Michael Morrison, Grant Morrison, and Blake Morrison; and great-grandchildren, Harper Atwood, and Beckett Atwood.
She was preceded in death by her parents; husband; and brother, Harold Sewell.
In lieu of flowers, the family requests that memorials be made to the First United Methodist Church, 301 Church St., Sulphur Springs, TX 75482.
Arrangements are under the direction of West Oaks Funeral Home.
---