Some voters who voted early when polls opened Monday morning discovered they were unable to vote for the SSISD bond election. The programming error on polling machines affected those residents living in Precinct 1 and within the boundaries of the Sulphur Springs Independent School District. Some voters, realizing the ommission, immediately contacted election officials and were able to vote in the bond election. Once the error was discovered and election officials determined the solution, the polling machines were reprogrammed and no voting errors have since been reported.
According to staff in the Hopkins County Clerk's office, only a handful of voters living in Precinct 1 and within the Sulphur Springs Independent School District boundaries were not able to vote, but those voters that meet those criteria can return to early voting and will be given a paper ballot to vote in SSISD's bond election.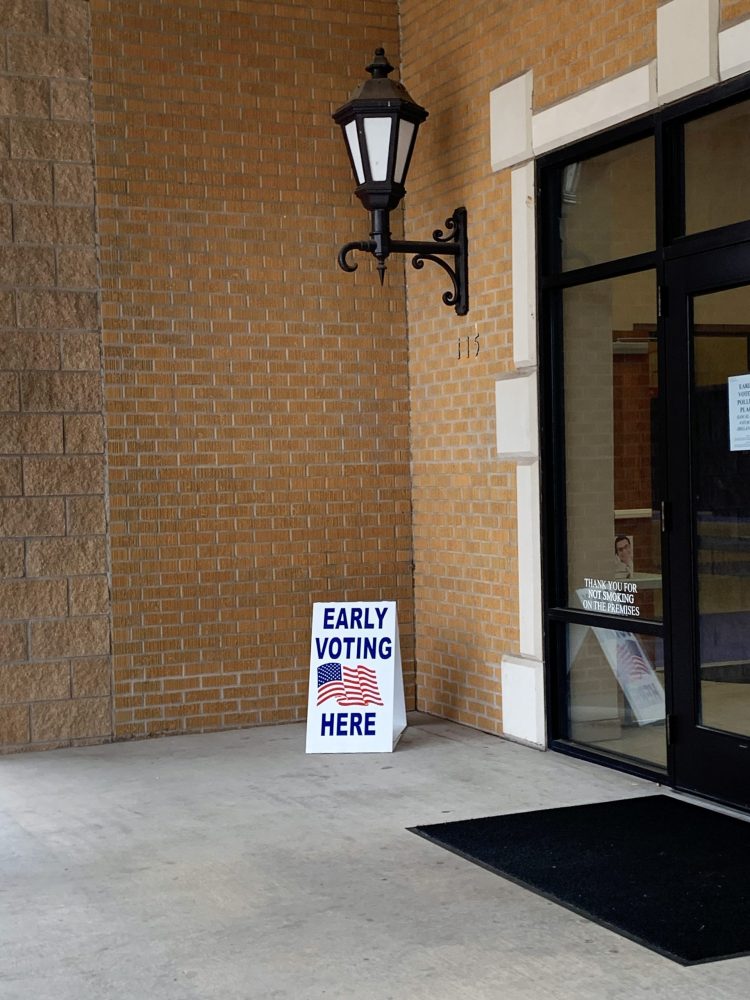 Early voting in the Nov. 8, 2022, General Election and four school elections continues at The ROC (First Baptist Church's Recreational Outreach Center). Early voting by personal appearance will continue through Nov. 4.
Early In-Person Voting
Any registered Texas voter may vote early by personal appearance (in person) at the early voting location in the county of registration.
All in-person early voting in Hopkins County is being conducted in The Game Room inside of The ROC, 115 Putman St. in Sulphur Springs, from 8 a.m. to 5 p.m. Monday, Oct. 24 through Friday, Nov. 4, 2022, with voting extended four of those days to better accommodate those working during regular business hours. The early voting location will also be open from:
8 a.m. to 5 p.m. Saturday, Oct. 29, 2022;
noon to 5 p.m. Sunday, Oct 30, 2022;
7 a.m. to 7 p.m. Tuesday, Nov. 1, 2022; and
7 a.m. to 7 p.m. Thursday, Nov. 3, 2022.
Acceptable Forms Of Voter ID
In order to vote in Texas, registered voters must provide one of the seven forms of ID:
A Texas Driver's License
A Texas Election ID Certificate
Texas Personal ID Card
Texas Handgun License
US Citizenship Certificate with Photo
US Military ID Card with Photo
US Passport in either book or card format
In the event the voter does not possess and cannot reasonably obtain one of the seven "acceptable forms of photo ID," the voter may qualify for a reasonable Impediment Declaration by showing a copy or original one of the the following supporting forms of identification:
Certified Domestic Birth Certificate or Court Admissible Birth Document;
Current Utility BIll
Bank Statement
Government Check
Paycheck
Government document with the voters' name and an address, including a Voter Registration Certificate.
Voters ages 18-69 may present a photo ID that has been expired for up to four years. For voters age 70 and older, photo ID can be expired for any length of time if otherwise valid.
Election Day Voting
Voting on Election Day will be conducted from 7 a.m. to 7 p.m. Tuesday, Nov. 8, 2022, at the following designated voting centers: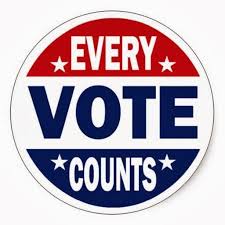 PRECINCT 1 — LUTHERAN CHURCH, 1000 TEXAS STREET, SULPHUR SPRINGS, TX (FRONT FOYER);
PCT. 2A — H.W. GRAYS BUILDING, 413 BECKHAM STREET, SULPHUR SPRINGS, TX (MEETING ROOM);
PCT. 3 — HOPKINS COUNTY COURTHOUSE, 118 CHURCH STREET, SULPHUR SPRINGS, TEXAS (1ST FLOOR COURTROOM);
PCT. 3A — PARIS JUNIOR COLLEGE- SULPHUR SPRINGS CAMPUS, 1137 TX-301 LOOP, ROOM 101A, SULPHUR SPRINGS, TX;
PCT. 4 — HOPKINS COUNTY CIVIC CENTER, 1200 HOUSTON STREET, SULPHUR SPRINGS, TX (WEST HALL)
PCT. 4A — LEAGUE STREET CHURCH OF CHRIST, 1100 SOUTH LEAGUE ST., SULPHUR SPRINGS, TX (FRONT FOYER)
PCT. 5 — SALTILLO ISD, 150 CR 3534, SALTILLO, TX 75478 (AG LAB)
PCT. 11 — CUMBY MUNICIPAL BUILDING, 100 EAST MAIN STREET, CUMBY, TX 7543, (CITY MEETING ROOM)
PCT. 12 — SULPHUR BLUFF ISD, 1027 CR 3550, SULPHUR BLUFF, TX 75481 (FOYER OUTSIDE GYM)
PCT. 13 — COMO-PICKTON CISD, 13017 TX HWY 11 EAST, COMO, TX 75431 (ART ROOM)
PCT. 16 — MILLER GROVE ISD, 7819 FM 275 SOUTH, CUMBY, TX 75433 (FOYER OUTSIDE GYM)
PCT. 17 — NORTH HOPKINS ISD, 1994 FM 71 WESTS, SULPHUR SPRINGS, TX (ADMIN. BUILDING)
Additional Information
Hopkins County voters can find additional information about the Nov. 8, 2022, General Election by selecting the "Voter Information" menu option on the main page of the Hopkins County website, https://www.hopkinscountytx.org/page/hopkins.VoterInfo.