Hopkins County Commissioners Court approved financing agreements for four new vehicles for HCSO and road materials bids during the regular court session this week.
Sheriff's Office Vehicles
The Commissioners Court approved a financing agreement for four Tahoes for HCSO through American National Leasing at a rate of 3.45% for three of the vehicles and 4.25% for the fourth vehicle.
"These are Tahoes that have already been approved through the leasing program. I just like to put hte actual lease on the agenda and approve it," Hopkins County Auditor Shannah Aulsbrook noted, then cited the interest rates. "The interest just keeps going up as we are doing these leases. We do have to approve that we entered into a lease with American National Leasing."
In a budget year 2020, the county was able to finance Tahoes through ANL at a 2.85% interest rate, to be paid back over 3 years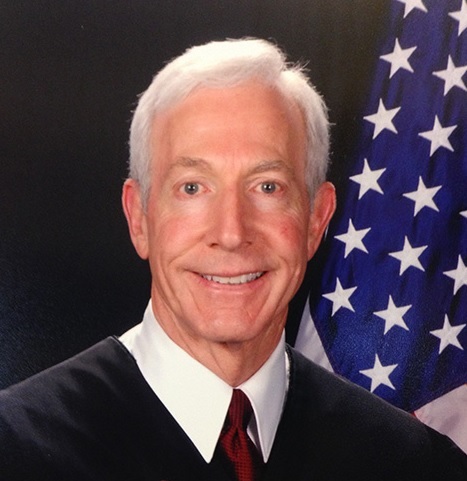 Hopkins County Judge Robert Newsom asked if the rates were variable or fixed. Aulsbrook affirmed the rates quoted are fixed interest rates.
Precinct 4 Commissioner Joe Price made a motion, which Precinct 3 Commissioner Wade Bartley seconded, to approve the financing agreement with American National Leasing at an interest rate of 3.45% for three vehicles and 4.25% for the fourth vehicle. The court gave unanimous approval.
One item was inadvertently left off the agenda, Aulsbrook noted. The county also sought bids for 2022 and 2023 vehicles for HCSO as well. Aulsbrook noted that Jay Hodge submitted two bids, one for the 2023 model that could be delivered Nov. 15 at a rate of $51,493.50 and another for the 2022 model at a rate of $47,685.86 that'd be ready on Oct. 29. County officials anticipate receiving about $20,000-$25,000 in trade-in value, which would go toward the purchases along with forfeiture funds, which have to be budgeted.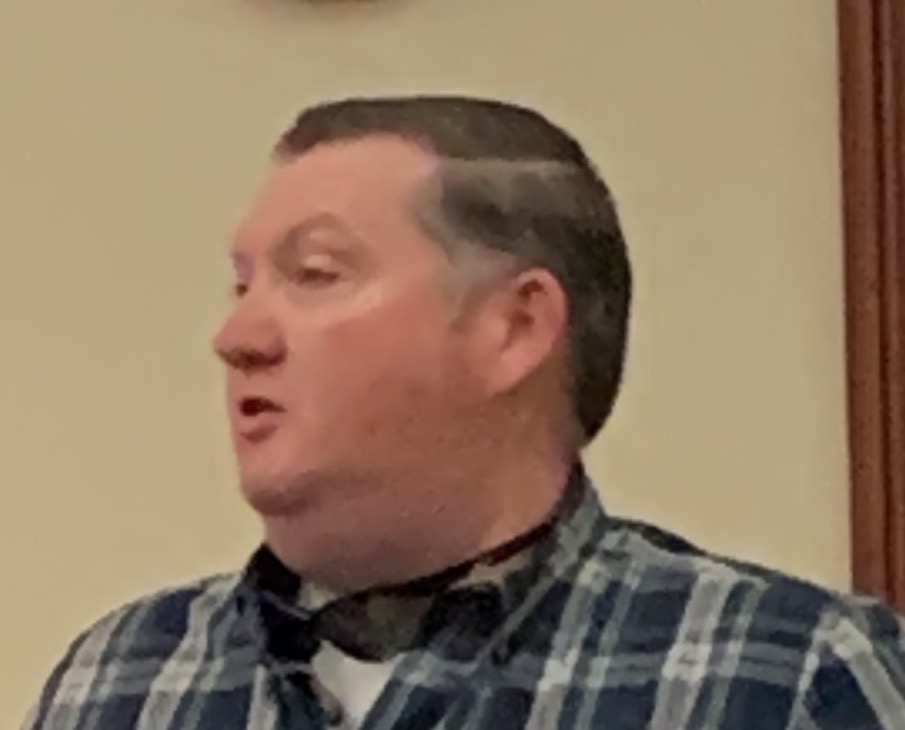 HCSO Chief Deputy Tanner Crump noted one truck was ordered 6 months ago. If the total cost is under $50,000, the county is not required to bid it out. However, since they've yet to receive the vehicle, that'd be two that hit the budget at the same time. He noted that in the past, the local Chevrolet dealership has offered the highest amount in trade ins, roughly $5,000 more. These will carry over into the new budget year. The money is there, but requires approval in budget for use of forfeiture funding.
The judge noted that the Commissioners Court would not be able to go forward with any action related to the item on Monday because it was not on the agenda, which is subject to auditing. Thus, Newsom said, the item will need to be put on the agenda for next time.
Asphalt Paving
The Commissioners Court received only one bid for asphalt paving services. Area Wide Paving quoted a rate of $113,532 for a half-mile of asphalt paving, Auditor Aulsbrook reported.
This rate is to include pulverizing the existing roadway 6-inches deep and compacting approximately 20-foot wide and 2% crown, cement stabilization, finish to profile grade of 22-feet wide with a 2% crown; lay two-inches of Type D compacted plan mix asphalt, leaving the county road with a 20-foot wide paved roadway, and all other conditions specified in bid packet.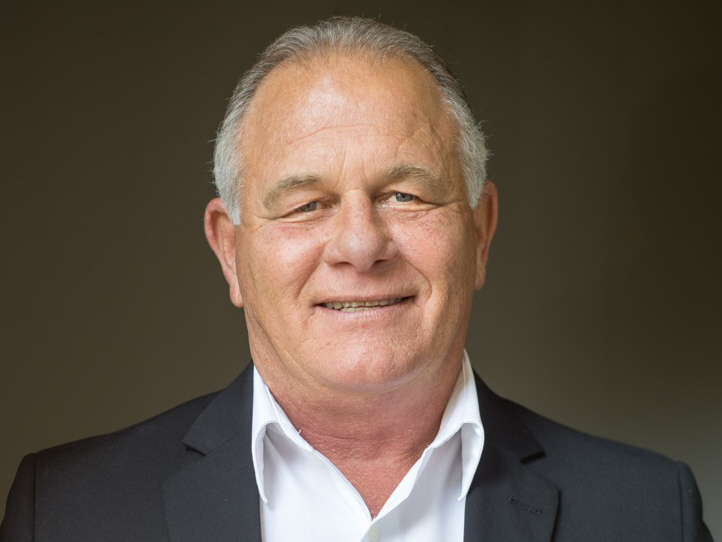 County work crews will be responsible for all prep work, including ditches and replacement of culverts. The bidder is responsible for reclaiming existing oil sand and laying of asphalt, along with all equipment and materials needed to complete the job.
"It's a complete redo of the road in asphalt as opposed to oil sand," Precinct 1 Commissioner Mickey Barker noted. "It's gone up. All of the oil products have gone up on these bids. I had brought it up to Shannah's attention that in 6 months, we may want to relook at these bids, depending on whether the [price of] oil has gone up or down. It's going to really hurt me."
Price asked if the court approved the service now based on the bid, if the county could go out for bids again in 6 months.
"You can. If the prices drop, we can revisit it," Aulsbrook said.
Commissioner Price then asked if the county would be required to go out for new bids, or if an agreement could be negotiated for the service at a lower rate in the future.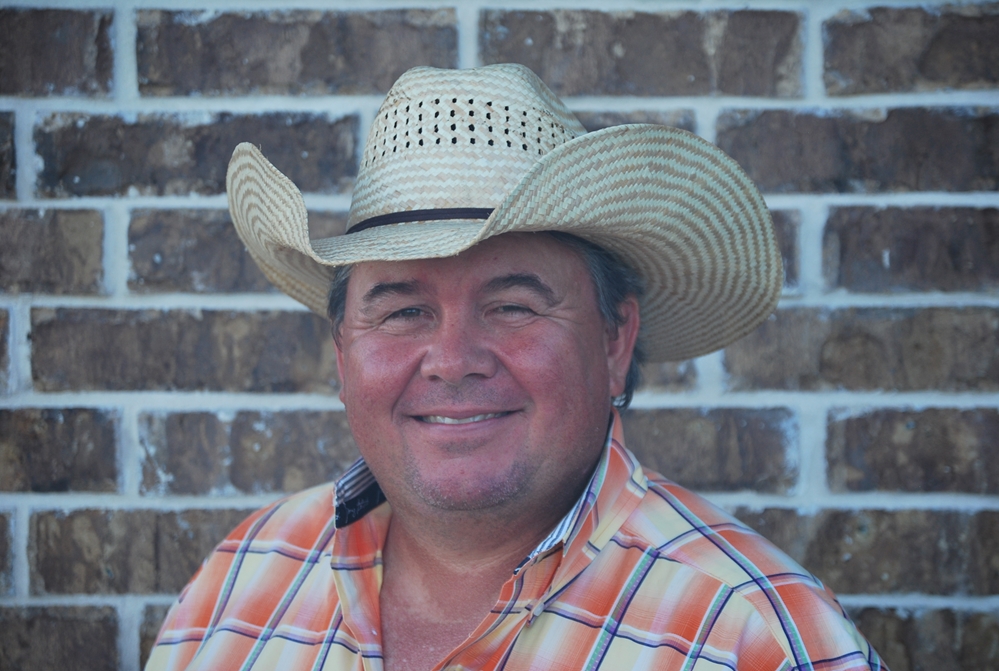 "This is what they said they would do for a year," Aulsbrook noted. "If, in 6 months, the prices have dropped and you choose to revisit this, we can notify them that we are wanting to rebid. This is not signing a contract."
In order to utilize the service in the mean time, the Commissioners court would be required to accept the bid of $113,532 for a half-mile of asphalt paving
Barker noted he does plan on using the service this budget year and made a motion to accept the bid for asphalt paving services. Precinct 2 Commissioner Greg Anglin seconded the motion, which then received unanimous approval of the Commissioners Court.
Portland Cement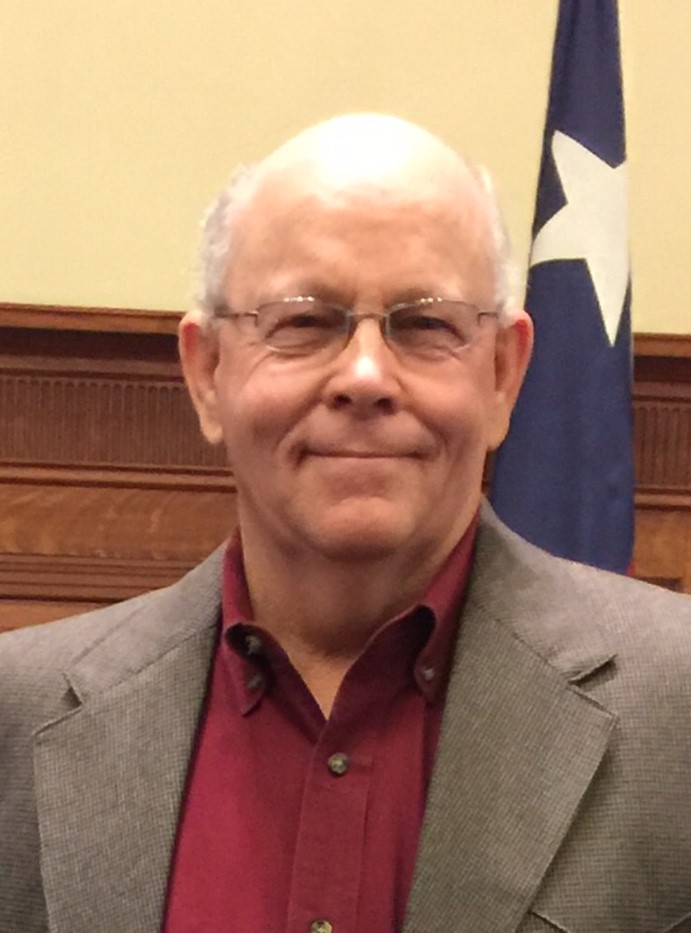 The court then considered the purchase of Portland Cement. The county has not sought bids for Portland Cement in the past, but Price this year asked for a quote, Auditor Aulsbrook reported.
"We've done stabilization of the road this year with P2 Emulsions and we thought we might get a better deal doing it with cement, so we asked for a bid for cement. What it does, it mixes it into the road to give you a better base," Precinct 4 Commissioner Joe Price explained.
The county received one bid from Ashgrove Cement for $202.53 per ton, with a potential fuel surcharge as well.
Price made the motion, which Commissioner Bartley seconded, to accept the purchase quote from Portland Cement. The motion was unanimously approved by the Commissioners Court.
Road Materials, Road Oil & Culverts
The county received bids from multiple vendors in response to the county's request for road materials, road oil and culverts bids.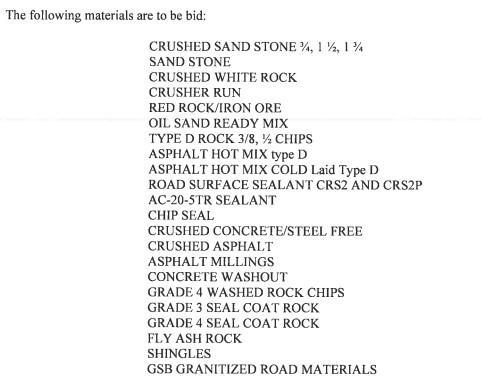 "We did not receive a bid from Waste Management for fly ash [rock]," Auditor Aulsbrook said. "They emailed this morning wanting to know if their bid made it. I never received the package. Donna, did you ever? No? I just emailed him back and told we did not ever receive the package and I think they sent it FedEx or UPS; they were trying to get it here. But I had already extended these bids, so I think, as I explained to y'all, I think that is the only place you can get fly ash, so if you still want to buy fly ash you can, but you can't spend all together collectively over $50,000 without a bid."
Commissioner Barker asked if the court could delay making a decision on that particular item. Aulsbrook said they could choose to rebid for the fly ash rock. Doing so would require rejecting any current bids received that day, then paying to post the notice again and beginning the bid process again.
Judge Newsom asked if court could table selection of bids for fly ash rock instead of rejecting it. Aulsbrook noted that a deadline to get the bids in had been set.
In a past budget year, only about $32,000 was spent on the item. Commissioner Anglin said as far as he was aware, Precinct 2 was the only one using the fly ash rock, but wasn't sure whether the amount spent would be less than $50,000. Commissioner Bartley said it had been used in Precinct 3 in the past, but not recently because fly ash rock is so hard to come by.
Aulsbrook said if that was the case, with it only being used in Precinct 2, she'd recommend Anglin keep a close watch on spending for fly ash rock, and if it looked like he might be getting close to $50,000 to rebid it.
The county auditor then asked each commissioner to go through and select their top three choices among bidders for the various materials, noting that each could if he chose accept all bids, just in case the top choices were unable to fulfill the need at a given time. Aulsbrook said she has had trouble getting contractors to submit bids.
Category
Precinct 1
Precinct 2
Precinct 3
Precinct 4
Culverts
1. Burgin Pipe & Supply
2. Contech
1. Burgin Pipe & Supply
2. Contech
1. Burgin Pipe & Supply
2. Contech
1. Contech
2. Burgin Pipe & Supply

Road Materials

1. RK Hall
2. Richard Drake
1. Richard Drake
2. RK Hall
3. M. Marietta
1. RK Hall
2. Drake Construction
1. RK Hall
2. Richard Drake
3. Commerce Sand & Gravel
Shingles
Sells Recycling
Sells Recycling
Sells Recycling

Road Oil
1. Blazer
2. BASA
1. Blazer
2. BASA
3. Henderson
1. Blazer
2. BASA
3. Bryan and Bryan
1. Blazer
2. BASA
Road Surface Sealant
1. P2 Emulsion
2. Ergon
1. Ergon
2. P2 Emulsion
1. Ergon
1. P2 Emulsions
2. Ergon
Oil Sand
1. RK Hall
2. Drake
3. Wood County
1. Richard Drake
2. RK Hall
3. Wood County
1. Drake Construction
2. RK Hall
1. RK Hall
2. Richard Drake
3.
All Bids
Accept
Accept
Accept
Accept
Commissioners top choices for road materials supplies, but all are accepted, for 12 months
"What do you think the reason for that is?" Barker asked, adding, "We're spending plenty of money."
"The ones that your are spending the most money with, they send their specs like clockwork. But if you want additional bids," Aulsbrook said, then named a company that had in the past bid but had not initially submitted a bid. "Some places don't feel like it's worth their time."
Aulsbrook said designating their top 2-3 choices to provide road materials "means something to them, that that's who you're going to purchase from first and second."
The Commissioners' preferences (see charge above) were noted, with each accepting all bids, then the Commissioners Court as a whole approving those designations and accepting all bids.
Gas And Diesel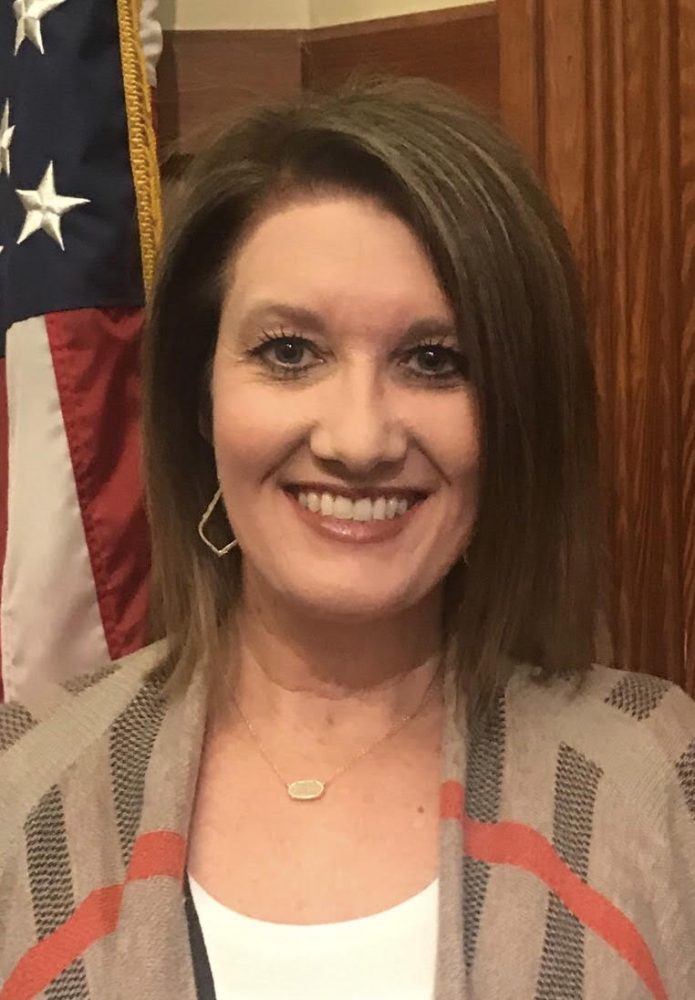 Auditor Aulsbrook noted that although she'd had multiple companies calling to show interest, she only received one bid back from Hall Oil for gas and diesel.
The business calculates price charges at rack price plus 10 cents, or cost plus 10-cents. The day the bids was submitted, regular unleaded $2.83271, road diesel $3.5288, sulfur diesel $3.7238. That rate will fluctuate based on current market prices, so the cost charged would be cost plus 10-cents per unit. That rate would be charged for any approved use by county employees in the course of business, the auditor noted.
The Commissioners Court approved the bid from Hall Oil to provide diesel and gasoline to the county on a 12-month contact.
MOU With ATCOG
Hopkins County Fire Marshal Andy Endsley presented for court consideration a memorandum of understanding between Hopkins County and Ark-Tex Council of Governments for a fiscal year 2023 solid waste project.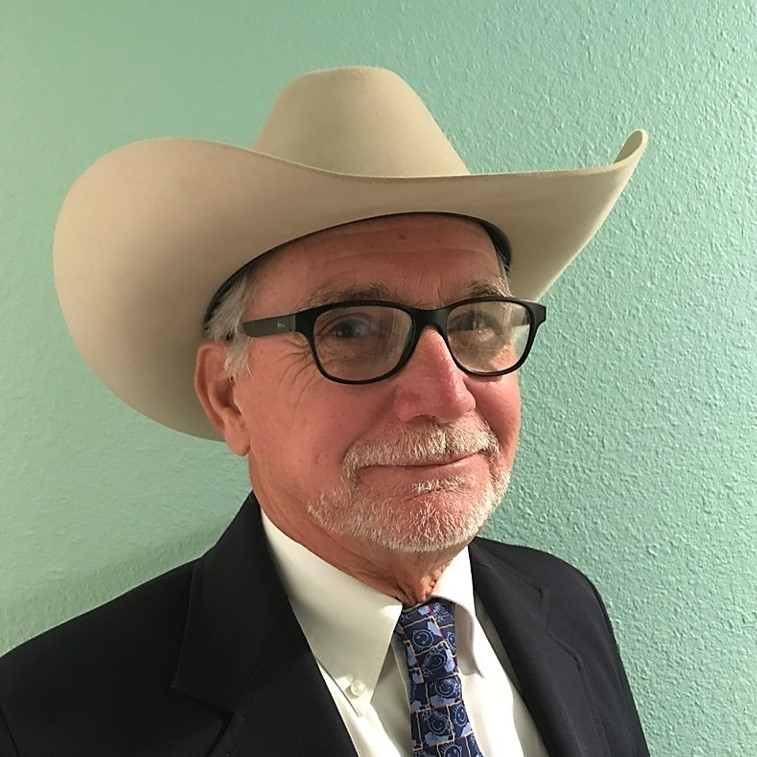 Endsley said the county has entered into the agreement with ATCOG for several years now, with $4,500 provided to help Hopkins County pay for dumpsters for the annual clean-up days each spring. Endsley described the environmental clean-up project is a "great program" that not only helps county residents by providing a means of disposal for household items too large to be put into a trash can to be collected by a sanitation company, but it also is a benefit to neighborhoods so the items don't have to remain on people's property. Too, the program helps county commissioners afford the cost of having the extra dumpsters available at each precinct barn for a weekend each year.
Commissioner Bartley noted while the program is indeed helpful, it does not cover the whole cost of hosting the annual clean-up.
Anglin asked if anyone knew of an option to dispose of tires, as there are many that need to be disposed of properly. Endsley noted that they have talked to the ATCOG director, who is looking for potential options, but none that'd been determined.
The court approved the MOU accepting the funding to help with the sold waste project.
Generator Transfer Switches
Hopkins County Commissioners Court also approved bids for generator transfer switches during the Oct. 10, 2022, regular court session.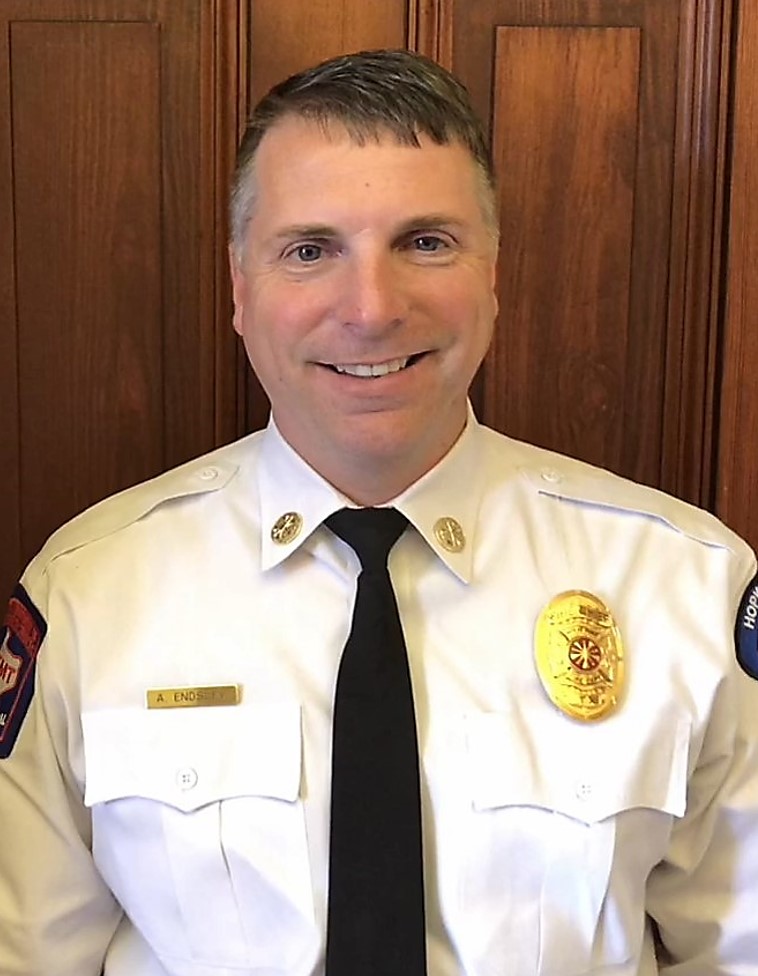 Marshal Endsley noted that the transfer switches had previously been bid out, but had to be rebid because the awardee was not part of the required purchasing group. The switches will go on mobile generators being attained through some grant funding to benefit a few water supply corporations, Sulphur Bluff VFD and one city to assist with water operations in the event power is knocked out at those station.
"This bid is just for the transfer switches, which is $51,600. If there's a cost increase, Beth [Wisenbaker, county grants coordinator] said she would go back and try to get more money, and then we would accept the rest. But right now, you just need to accept for the transfer switches," Aulsbrook noted.
Each WSC and the city's matching portion of the funding for the mobile generators, with the easy to install transfer switches, would come from the county, with each entity paying their portion of the match back to the county. The only amount the county would be out is the amount paid to the VFDs if the Commissioners Court agrees to assist the department with the matter, according to Endsley.
The mobile generators are currently projected to be delivered to the county in December, according to Endsley. The transfer switches have been engineered to the generators and will be simple to plug in.