At least four people were arrested during the past three days on felony controlled substance and related charges, according to arrest reports.
Welfare Check
A welfare check on what was reported to be an unresponsive person in a vehicle at Walmart resulted in a Sulphur Springs woman's arrest on seven Gregg County warrants.
Sulphur Springs Police Officer Francisco Castro was dispatched to Walmart parking lot, where a man was reported to be unresponsive; there was also a small child in the vehicle. SSPD Officer Tyler Francis also responded. Francis was talking to the man in question, who indicated he'd fallen asleep while his wife was in the store, according to arrest reports. Store employees reported they'd attempted to locate and contact the woman, calling for her over the intercom but had no luck. Castro located a woman fitting that description given by the husband. After she identified herself as the woman sought, a records check was conducted using her information.
Castro then told her why he sought her out, then took her to the car to check on her husband and child. The woman was found to have several Gregg County warrants for her arrest. Police asked dispatchers to check the status of the warrants, A short time later, the seven warrants were confirmed as active. The woman was taken into custody at 11:43 a.m. Oct. 18, 2022. The man and child appeared to officers to be in good health and released, free to leave, officers noted in arrest reports.
Castro transported 43-year-old Sara Beth Baird to Hopkins County jail, where she was booked in on three possession of 4 grams or more but less than 200 grams of a Penalty Group 2 controlled substance, possession of less than 1 gram of a Penalty Group 1 controlled substance, having a prohibited substance or item in a correctional, civic or community facility, possession of less than 2 ounces of marijuana and possession of a dangerous drug. She was denied bond on all of the felony charges; bond on the Class A misdemeanor dangerous drug charge was recommended at $1,5000, according to jail recordss
---
NOTE: HCSO currently is unable to post on the jail's public site new images, due to issues switching to a different computer system. Thus, only photos of individuals who were arrested and whose photos were posted prior to the start of the system conversion process were available.
---
Connally Street Traffic Stop
Hopkins County Sheriff's Sgt. Tanner Steward stopped a Hyundai Elantra at 5:32 a.m. Oct. 17, 2022, because the car had an expired registration. While talking to the driver, he noted the man to have his hands down by the floorboard between his legs. The man also wouldn't make eye contact with Sgt. Steward while talking to him. When asked if there was anything illegal in the vehicle, the man told the deputy he had a pistol. Believing the man's hands had been in the area of the pistol, he had the man and the passenger in the car step out. He then asked the driver again if there was anything illegal in the car, and the driver denied it, Steward alleged in arrest reports.
When the driver, identified in reports as Kevin Neal Benson, refused Steward's request to search the car, Steward called for Deputy Drew Fisher to respond with his canine partner. Fisher deployed the canine, who Fisher reported gave a positive alert on the vehicle, giving the deputies probable cause to search the car, Steward noted in arrest reports.
Steward reported finding a purple and black 9mm pistol and a black zipper pouch containing a baggy with a crystal-like substance believed to be methamphetamine in it; other drug paraphernalia was also located in the pouch, the deputy alleged in arrest reports. The 54-year-old Como man claimed the substance, which later field-tested positive as meth and weighed 1.9 grams including packaging, as well as the firearm.
Benson was arrested at 5:50 a.m. Oct. 17, 2022, on a possession of 1 gram or more but less than 4 grams of a Penalty Group 1/1-B controlled substance charge and an unlawful carrying of a weapon charge. The traffic stop occurred at the intersection of Connally and League Streets, which was not only within 1,000 feet of a park and a church, resulting in a drug-free zone enhancement to the controlled substance charge, according to jail reports.
Gilmer Street Traffic Stop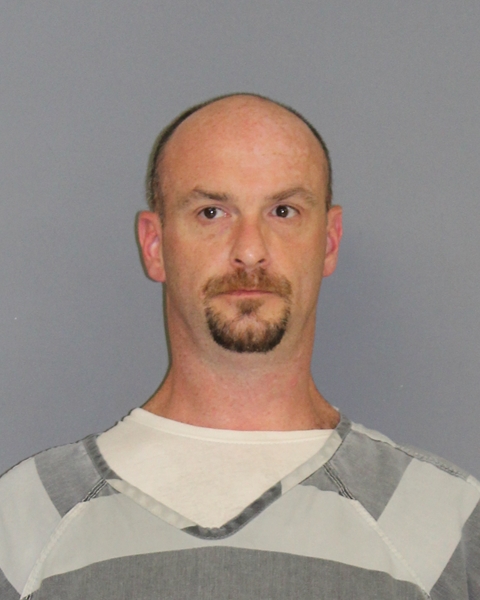 HCSO Deputies Drew Fisher and Isaac Foley stopped a GMC Sierra at 4:58 a.m. Oct. 17, 2022, on Gilmer Street at Church Street for failing to signal 100 feet prior to a turn.
After a positive K-9 alert, the vehicle was searched. Deputies reported finding a glass pipe of the kind commonly used to smoke methamphetamine. Neither the driver nor the passenger claimed the pipe so both the 55-year-old Sulphur Springs passenger and 40-year-old Sulphur Springs man driving were taken into custody at 5:22 a.m. Monday for possession of a drug paraphernalia.
Upon arrival at the jail, officers discovered a hypodermic syringe containing 20 units of a blood-red substance that field-tested positive for methamphetamine on the passenger. As a result, Branon Nicholas Carrell was also charged with possession of less than 1 gram of a Penalty Group 1 controlled substance; the offense occurred within a drug-free zone, due to the stop's proximity to a day care facility, according to arrest reports. Bond was set at $25,000 on the charge, according to jail reports.
---
KSST does not publish the names or photos of people charged with misdemeanor crimes in staff-generated reports, only those accused of felony offenses.
---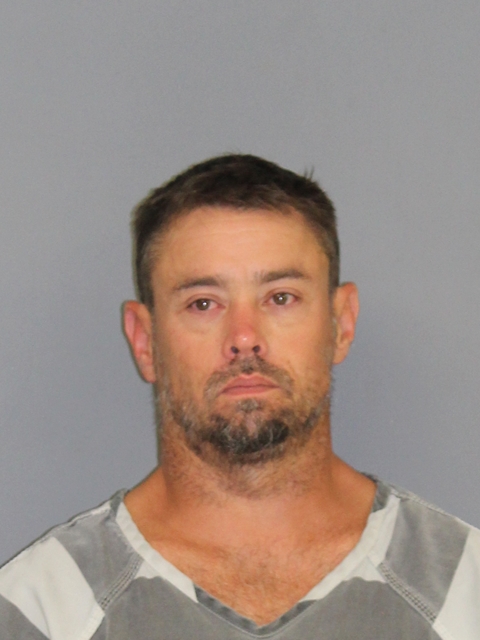 Warrant Service
Kevin Charles Jones was transferred from Hunt County jail to Hopkins County jail Oct. 17, 2022.
HCSO Deputy Elijah Fite escorted the 37-year-old Wills Point man into the county jail, where he was booked in for bond revocation on a July 30, 2021 possession of 1 gram or more but less than 4 grams of a Penalty Group 1 controlled substance in a drug-free zone charge, according to arrest reports.
KSSTRadio.com publishes Sulphur Springs Police Department reports and news. The Police Department is located at 125 Davis St., Sulphur Springs, Texas. Non-emergency calls can be made to (903) 885-7602.
If you have an emergency dial 9-1-1.
The Sulphur Springs Police Department continues to serve its citizens with pride in its overall mission and will strive to provide the best possible police force in the 21st century.
If you have an emergency, dial 9-1-1
The Hopkins County Sheriff's Office is located at 298 Rosemont Sulphur Springs, TX 75482. You can reach them for non-emergency matters at (903) 438-4040.