Two Sulphur Springs men were arrested on unrelated assault charges Saturday. A 30-year-old rural Sulphur Springs resident allegedly admitted to stabbing another man, who was transported by EMS to the hospital Saturday evening, while a 29-year-old was accused of throwing a woman onto the floor twice early Saturday morning, according to arrest reports.
FM 1870 Disturbance
Hopkins County Sheriff's deputies responded at 1:25 a.m. Oct. 1, 2022, on FM 1870, to what was reported as an active disturbance. Upon arrival, the deputies contacted a 31-year-old woman, who admitted she and the 29-year-old male resident had engaged in a physical altercation in the bedroom of the residence. While talking with the woman, the male resident alleged to have been involved in the disturbance appeared from the side yard of the residence.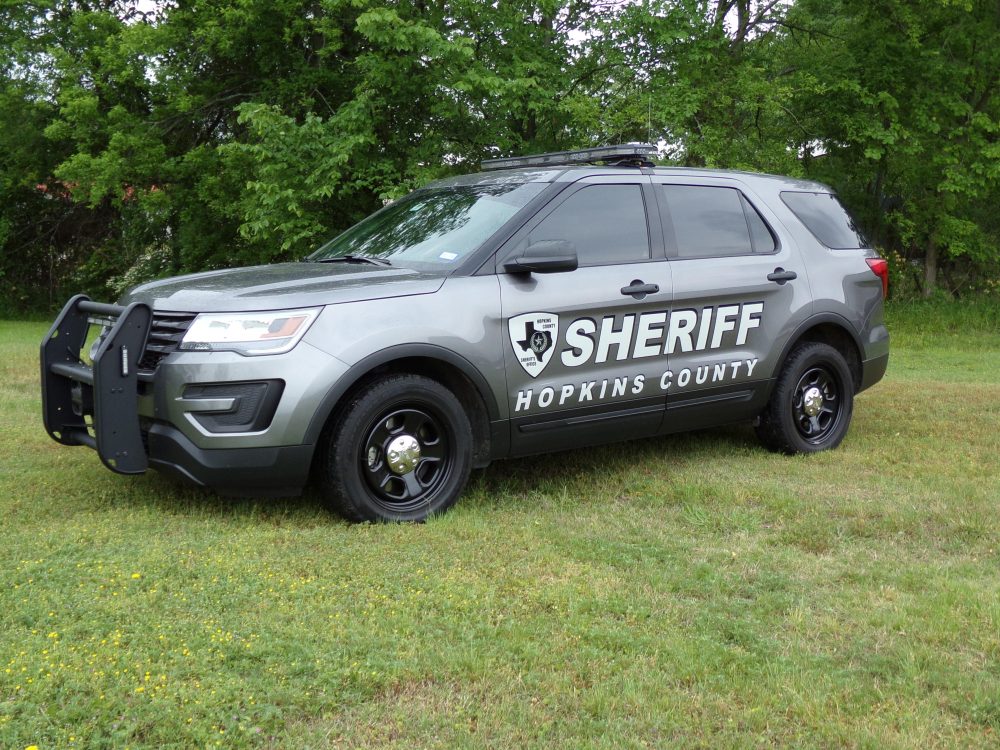 Deputies reported being told the man came inside after working the evening before, entered the bedroom and began to lie on the bed bed. The 29-year-old then allegedly attempted to get on top of the woman. When she told him no, he allegedly threw her out of the bed, along with the comforter. She then reportedly headed to the living room to get away from him, but he allegedly threw her down again, causing injury to her elbow, deputies wrote in arrest reports.
Photos were taken of her injuries and a comforter in the bedroom floor appeared to support the claim, resulting in the 29-year-old man being taken into custody at 1:42 a.m. Saturday. The woman was issued notice for family violence victims and a family violence packet with information pertaining to such situations. The man was transported to Hopkins County jail, where he was booked in at 2:31 a.m. Oct. 1, 2022, on a family violence assault charge, deputies noted in arrest reports.
The Sulphur Springs man was released from Hopkins County jail later Saturday, Oct. 1, 2022, on a $2,000 bond on the Class A misdemeanor assault charge, according to jail reports.
---
KSST does not publish the names or photos of people charged with misdemeanor crimes in staff-generated reports, only those accused of felony offenses.
---
County Road 1109 Disturbance
Hopkins County Sheriff's Deputies Isaac Foley and Zack Horne, Sgt. Tanner Steward and Investigator Shea Shaw responded to what was reported as a disturbance on County Road 1109 at 8:20 p.m. Saturday, Oct. 1, 2022. Upon arrival, deputies reported finding a male lying on on the front yard at the address. He appeared, deputies noted in arrest reports, to have lacerations on his stomach and chest. Deputies acted, using a gauze to try to control the bleeding, while others attempted to locate a suspect. Bystanders at the residence claimed the suspect could be found in the secondary residence behind the one the Hispanic male was lying in front of. While rendering aid to the injured man, a deputy reported seeing a Hispanic male appear out of the shadows at the side of the residence. Bystanders then claimed the man was the suspect they were looking for.
That man, identified in arrest reports as Roman Rubio-Montero, was detained in handcuffs. He was taken into custody and placed in front of a patrol car to wait, while deputies continued to render aid to the injured man until EMS arrived, deputies noted in arrest reports. EMS took over care of the injured man, transporting him by ambulance to CHRISTUS Mother Frances Hospital, while deputies stayed with Rubio-Montero until a Spanish speaking officer could arrive.
A Texas Department of Public Safety Trooper translated. The suspect allegedly admitted to stabbing the other man, thus, he was placed under arrest at 8:40 p.m. Saturday. The 30-year-old man was then transported to the county jail, where he was booked in at 12:25 a.m. Sunday, Sept. 2, 2022, on an aggravated assault with a deadly weapon charge, officers alleged in arrest reports. Rubio-Montero, who is also known to go by Roman Monterio Rubio, remained in Hopkins County jail Tuesday, Oct. 4, 2022, in lieu of the $100,000 bond set on the second-degree felony assault charge, according to arrest and jail reports.
If you have an emergency, dial 9-1-1
The Hopkins County Sheriff's Office is located at 298 Rosemont Sulphur Springs, TX 75482. You can reach them for non-emergency matters at (903) 438-4040.