A League traffic stop Thursday afternoon resulted in one felony warrant arrest.
Sulphur Springs Police reported stopping a Honda Odyssey at 4:02 p.m. Sept. 15, 2022, on North League Street at Buford Park for a traffic violation. The driver, 18-year-old Mark Douglas Kelly, reportedly told the officer he was going to a business off of League Street to talk to his mother.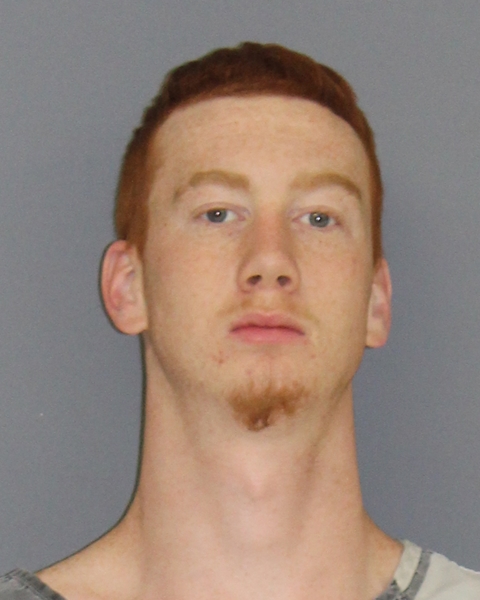 Castro pointed out he'd gone out of the way to arrive at that location, and asked if he was attempting to avoid law enforcement. Kelly said he wasn't; he was just trying to see if someone he knew was around the park, Castro wrote in arrest reports. When Castro pointed out to Kelly his nervousness, Kelly allegedly said it was because he didn't want to get into trouble again.
A records check using Kelly's ID showed the Sulphur Springs teen had a warrant for his arrest. Castro asked dispatchers to confirm the warrant to be active, and had Kelly exit the van and placed him into handcuffs. When dispatch confirmed the warrant to be active, Castro took the man into custody and transported him to the county jail.
Kelly, who arrest reports show is also known by Breezy, was booked into Hopkins County jail at 4:54 p.m. Sept. 15, 2022, on the warrant for violation of probation, which he was on for an indecency with a child by exposure charge. He remained in Hopkins County jail Friday, Sept. 16, 2022, in lieu of the $250,000 bond set on the charge, according to jail reports.
The arrest marked the third time Kelly has been jailed in Hopkins County in less than a year. He was first arrested on Dec. 15, 2021, and remained in jail until Jan. 24, 2022, on an aggravated sexual assault of a child charge. He was also jailed from March 28 to July 6, 2022, for insufficient bon on the first charge, according to jail records.
If you have an emergency, dial 9-1-1
The Hopkins County Sheriff's Office is located at 298 Rosemont Sulphur Springs, TX 75482. You can reach them for non-emergency matters at (903) 438-4040.