A 25-year-old Sulphur Springs man was accused Thursday of aggravated robbery and giving a false report or statement to an officer, according to arrest reports.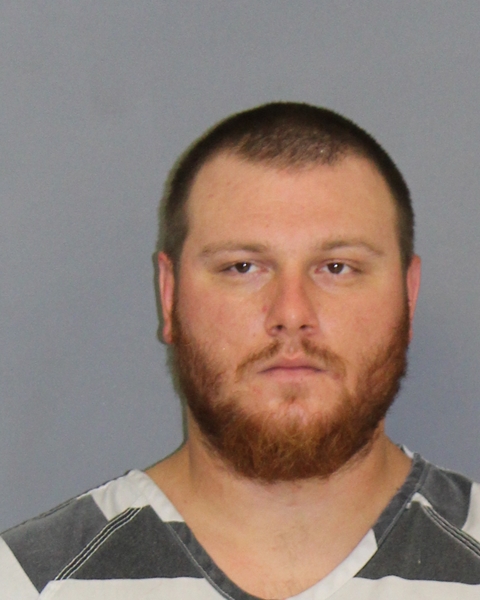 Deputies were dispatched to Carter Street in Sulphur Springs to a family violence assault called in on the Hopkins County Sheriff's Office non-emergency line at 4:57 p.m. Aug. 31, 2022. A criminal trespass warning was issued to at least one inividual for that location. The address was that of by Michael Ratcliff Jr., who was involved in the incident, according to HCSO dispatch records.
HCSO reported the aggravated robbery offense alleged to have occcurred on Aug. 31, 2022, involved a cell phone being taken during a disturbance.
HCSO Deputy Chris Baumann was made aware Thursday, Sept. 8, 2022, that two warrants had been issued for Michael Lee Ratcliff Jr.'s arrest. Baumann contacted Ratcliff, who also is known by MJ, Mike and Little Michael the deputy noted in arrest reports, at his residence and took the 25-year-old into custody at 2:30 p.m. on both warrants for the alleged Aug. 31, 2022 offenses.
Ratcliff was booked into Hopkins County jail at 3:32 p.m. Thursday, Sept. 8, 2022, on the first-degree felony aggravated robbery charge and a Class B misdemeanor giving a false report or statement to an officer charge, according to arrest records.
The Sulphur Springs man was released from Hopkins County jail later Sept. 8, on a $30,000 bond on the felony charge and a $2,000 bond on the misdemeanor charge, according to jail reports.
If you have an emergency, dial 9-1-1
The Hopkins County Sheriff's Office is located at 298 Rosemont Sulphur Springs, TX 75482. You can reach them for non-emergency matters at (903) 438-4040.