Hopkins County Commissioners Court on Monday tabled two items related to a proposed loan program and determined to wait until a future meeting to officially consider accepting a grant to benefit local fire departments.
PACE Program
The first person to complete the new public forum form to speak during the commissioners court meeting was Doug Taylor, regarding a request made to the court to allow for a PACE program in Hopkins County. He noted that he'd spoked with and before the Commissioners on two other occasions in a meeting and work session approximately 2 weeks ago regarding the PACE program.
Taylor said the program is a longer term financing program, authorized by the Legislature under the Property Assessed Clean Energy (PACE) Act of 2013 as set forth in Texas Local Government Code Chapter 399. This allows local governments to establish a commercial PACE Program to encourage private sector investment in energy efficiency and water conservation. The PACE Program, if approved, would be offered to property owners on a strictly voluntary basis and will not require the use of any public funds or resources.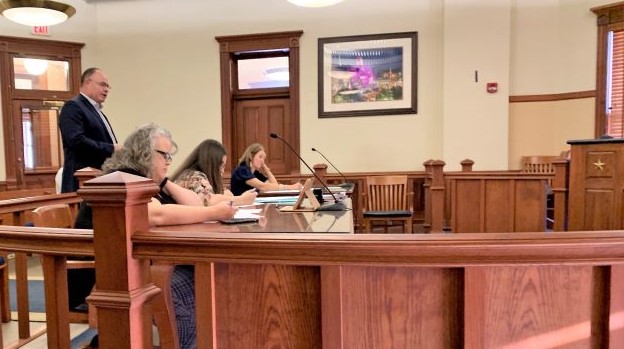 According to information provide to Hopkins County Commissioners Court and posted on the county's website (click here to download and view), the PACE program would enable "private sector owners of privately owned commercial, industrial, and multi-family residential properties with five or more dwelling units to obtain low-cost, long-term loans to pay for water conservation, energy-efficiency improvements, and renewable energy retrofits." PACE loans could provide up to 100% financing of all project costs, with little or no up-front out-of-pocket cost to the owner.
Loans under the program would be secured through assessment on property voluntarily imposed by the owner, according to the PACE proposal. The assessments would be tied to the property and follow the title from one owner to the next if the property is sold, with the payment obligation for the remaining balance of the assessment transferred automatically to the next owner.
Savings on utility costs are expected to equal or exceed the amount of assessment, generating a positive cash flow on installation because the debt service is less than savings, according to the "Report Requirement by Texas Local Government Code Section 399.009 For Proposed Property Assessed Clean Energy (PACE) Program."
All private sector owners of eligible properties located within the local government's PACE region may
participate in PACE financing. "Eligible properties" include commercial, industrial, and multi-family residential properties with five or more dwelling units. Government, residential, and undeveloped property and property undergoing development at the time of the assessment are not eligible for the loan program.
Qualified improvements, per the program, include:
● High efficiency heating, ventilating and air conditioning ("HVAC") systems
● High efficiency chillers, boilers, and furnaces
● High efficiency water heating systems
● Energy management systems and controls
● Distributed generation systems
● High efficiency lighting system upgrades
● Building enclosure and envelope improvements
● Water conservation and wastewater recovery and reuse systems
● Combustion and burner upgrades
● Heat recovery and steam traps
● Water management systems and controls (indoor and outdoor)
● High efficiency irrigation equipment.
Reduction in energy consumption as a result of the PACE program, ideally will decreased demand for power, resulting in lower emissions from power plants.
Taylor said currently 80 cities and counties across the state already utilize this program. There is no cost to the county; all fees are paid by the user.
One business planning to move into the area has been in contact with Taylor regarding a PACE loan to fund part of the cost to move the business to the area. It just must be approved for use in the county. He also noted that all financial transactions regarding the program would be handled between PACE and the borrower; the county would not have any role in that.
Precinct 4 Commissioner Joe Price asked who would be responsible for collecting taxes if a loan recipient defaults on taxes. Taylor said it taxes would be collected by the same means the county typically uses to try to collect when someone gets behind on tax payments, typically a service.
The Commissioners Court also incorporated policy regarding how and when someone may request to place an item on the Commissioners Court Agenda Monday, Sept. 26, 2022.
Taylor said of the PACE loans taken, none have defaulted, he assured Price. He also advised Precinct 2 Commissioner Greg Anglin, that the loan could span the life of the property. For instance, a traditional lender might ask for 20% interest on a 5 year loan. PACE loans are for the life of the financed property.
Anglin asked Taylor if he is familiar with digestors, something a few local dairies have expressed interest in, and if the program would fund such purchases. Taylor said he is aware of some in other states and has been contacted by someone looking at a project in Erath County for a digestor, which would capture manure runoff. Anglin said a pipeline in Precinct 2 is being put in to connect to another pipeline. Taylor said the gas from the manure, once produced, could be cleaned up and go to the pipeline and sold as renewable natural gas, which in some places gets a premium price, providing a revenue stream to help offset the cost.
Price said he'd like some clarification on some matters related to the program, including delinquent tax collections. Precinct 1 Commissioner Mickey Barker proposed tabling a resolution which would establish a PACE program in Hopkins County as well as tabling a professional services agreement with Texas PACE Authority to administer the program.
Firefighters Grant
Hopkins County Fire Marshal Andy Endsley Monday morning told the Commissioners Court that Hopkins County has been awarded an Assistance to Firefighters Grant through the FEMA Operations and Safety program. The award will help pay for costs of new mobile and portable radios for firefighters to carry in their vehicles and use on calls.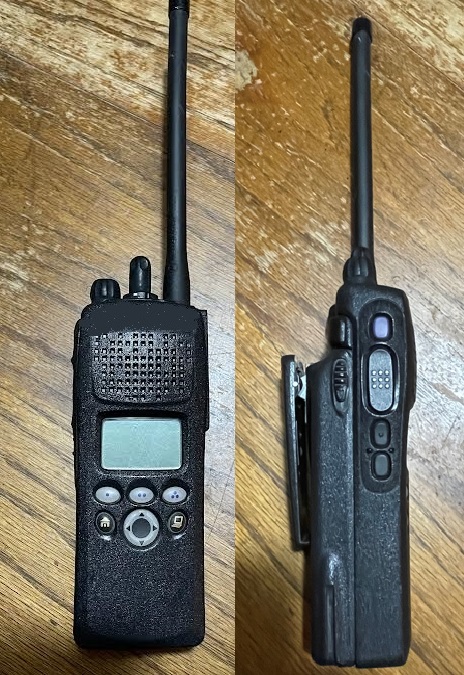 "The primary goal of the Assistance to Firefighters Grant (AFG) is to meet the firefighting and emergency response needs of fire departments and non-affiliated emergency medical service organizations," according to the Assistance to Firefighters Grants page on the FEMA website. "Since 2001, AFG has helped firefighters and other first responders obtain critically needed equipment, protective gear, emergency vehicles, training and other resources necessary for protecting the public and emergency personnel from fire and related hazards. As of September 23, 2022, FEMA has made 1839 awards totaling $322.8 million."
Endsley noted that in some previous years, these regional grants could be secured by applying on behalf of law enforcement and fire departments. Since 2015, this particular grant is only available to benefit fire departments, and having a regional focus is encouraged.
Hopkins County Fire Department partnered with Sulphur Springs, Mount Vernon, Delta County and Franklin County fire departments, including the volunteer fire departments within each of those counties in requesting funding. Each department will be responsible for their portion of the matching grant funding.
"This was originally going to be $1.1 million grant, but with the federal government's financial crisis they reduced that down $651,099.98. We'll have a 10% match for that and we'll meet this Thursday with all the entities involved in this," Endsley said. "The grant writer tried somewhat to even out the number of mobile radios, which are the radios that go inside of the apparatus, and then the portable radios, the handheld radios.
Endsley said he does not have an exact about that the county's portion of that 10% will be as that's still being worked out, plus the $500 per agency fee owed to the grant writer. County Auditor Shannah Aulsbrook sought clarification that the $500 fee would be charged per VFD. Endsley affirmed that was correct, and the rate was still actually less than most for grant writing.
"Fire Marshal Endsley, looking at the numbers before us, the actual grant amount is $591,909, and we'd have to pay 10% of that, not the $651,000," Precinct 3 Commissioner Wade Bartley said.
The FEMA Assistance to Firefighters Grants page, however, shows the Fiscal Year 2021 grant awarded Sept. 16, 2022, to Hopkins County to be for $591,909.
Endsley asked Aulsbrook if she knew about that. Aulsbrook said she forwarded to Endsley the information she'd received for the amount awarded.
Endsley said the government kept increasing the amount, which had been quoted to him by his contract. Bartley said one amount was what was budgeted, so he wanted to be sure for the record to get the amount correct. Endsley said the matter could wait until meeting on a date after the Thursday meeting with the entities to be sure on the amount.
"If you can give me a few days, I can give you exact numbers on what our percentages are and all that," Endsley said.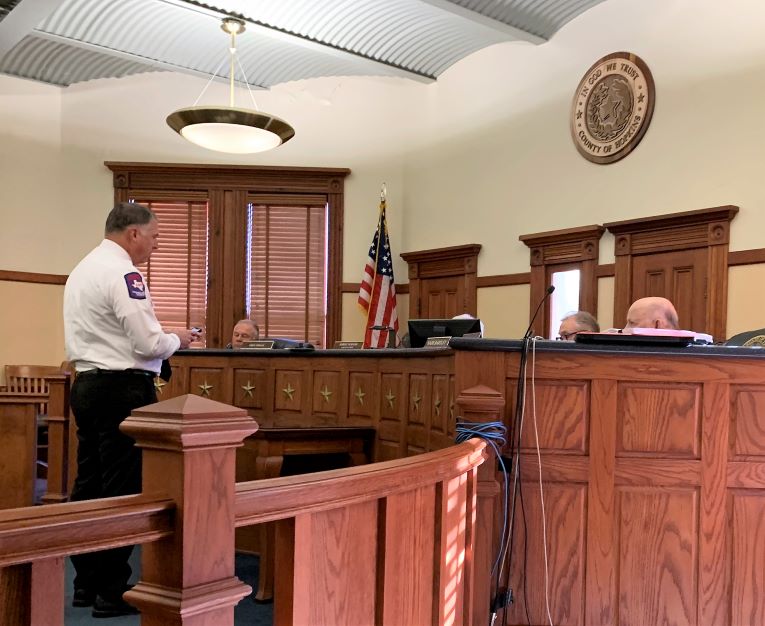 Aulsbrook noted that award does have a deadline by which the county must accept it, around Oct. 15, and asked if the award notification letter included the date.
"Our next meeting will be the 10th of October, will that be too late to accept?" County Judge Robert Newsom asked.
Aulsbrook said if necessary, if they learn the deadline to accept is sooner, then a special meeting can be called to formally accept the grant in court.
The judge asked if they could have all of the necessary information together if a special meeting is called for this coming Friday. Endsley apologized for being ill prepared to present the matter, but they'd just recently been notified, so all the particularly haven't been ironed out yet.
Bartley made a motion, which Barker seconded, tabling the matter until a special court meeting at 9 a.m. Sept. 30. The Commissioners Court unanimously agreed, tabling the grant, at least until this coming Friday's meeting.