Frances "Fran" Rowena Watkins was born at home in Venango, Nebraska, to Ross and Lillie Watkins. She is survived by her beloved husband of seventy years, Bernie Beers; son, Brad Beers (his wife, Kylene Neal); daughter, Ellie Beers Moore (her husband Mark); her grandchildren, who she always said were grand – Meredith Beers, Baker Beers, and John Moore; her sister, BJ Weatherby and BJ's husband Verne Nielson; five nephews; three nieces; and numerous great-nieces and great-nephews. She is preceded in death by her parents; and her older siblings, Martha Jeanne and Barbara, Bill, and their spouses. She is also reuniting with her children, Bentley Beers and Shari Beers; two nephews; and multiple cousins.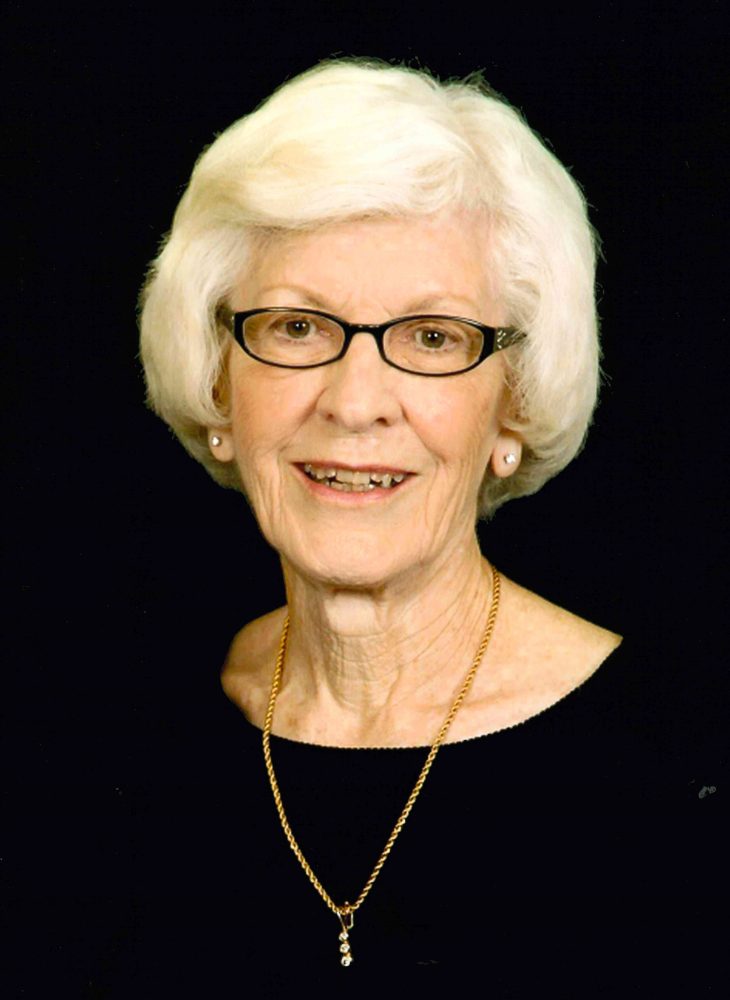 She grew up in Grant, Nebraska. She and Bernie met in Grant at the Juke Box Café, which Fran's parents owned. They were married on May 17, 1952, shortly after Fran graduated from high school. In 1981, Fran graduated from East Texas State University (now Texas A&M – Commerce) with a Bachelor of Science degree with a major in business education. Fran wrote once that she enjoyed attending summer college classes with her daughters Ellie and Shari. She was devoted to her children and grandchildren – saving almost every letter and email they ever sent her – and loved time with family. Her grandchildren loved attending "Grandma and Grandpa Camp" each summer where Fran instilled a love of family and Bernie spoiled them with ice cream for breakfast. It wasn't a family gathering unless Fran made her famous sour cream raisin pie, and Christmas wasn't Christmas without her homemade cinnamon rolls (pecans only on half because not everyone likes pecans) and ham balls! Fran's pumpkin pies were always requested at Thanksgiving.
Fran, Bernie, and their four children moved to Sulphur Springs, Texas, in 1967. While Fran's first job was always raising her children, she also found time to work at her church, First United Methodist Church (FUMC), for many years. Additionally, she worked at the hospital and various law firms. One of her joys was owning the Family Entertainment Center with Bernie, which had a bowling alley, skating rink, arcade, putt-putt golf, and ice cream parlor. Truly a family-oriented place, the Entertainment Center was home to many, who still remember Fran's smile behind the counter. Her drive to achieve, work hard, serve others, and be an active member of the community was instilled in her children from an early age.
Fran and Bernie were active members of the community, particularly at their church. At FUMC she was a director of the junior choir, a greeter, visited shut-ins, a member of the adult choir, and an active and beloved member of the Messengers class for over 50 years. Additionally, she was involved with the Boy Scouts of America, Girl Scouts of America, as well as a past PTA President, and Chairman of a Red Cross Drive. She also enjoyed being an active member of the Hopkins County Heritage Society, on various bowling teams, and serving as PEO President. In her spare time, she was an avid and talented knitter, crocheter, and tatter. She enjoyed offering knitting lessons, and learned to knit left-handed so she could teach left-handed people this art.
For the past three and a half years, Fran was a resident at Wesley Oaks Memory Care. The family is grateful to the staff for their devoted and thoughtful care of her, along with her Hospice team.
Fran's wonderful life, which began August 19, 1934, and ended September 21, 2022, will be celebrated at First United Methodist Church on Saturday, October 22, 2022, at 3 p.m., with a reception immediately following. The family asks that in lieu of flowers, contributions be made in Fran's name to FUMC or to the Hopkins County Museum and Heritage Park.
Arrangements under the direction of Murray-Orwosky Funeral Home.
The online register can be signed at www.murrayorwosky.com
---