Man Charged With Forgery and Escape After Taking Off Across I-30 In Handcuffs After Presenting Indiana Man's ID With His Photo
Deputies stopped a Michigan pair traveling on I-30 west in a stolen Jeep Thursday night. The man compounded his charges by trying to pass an Indiana man's driver's, according to arrest reports. Hopkins County Sheriff's Office was alerted a Jeep Cherokee that'd been reported to Redford, Michigan Police as stolen was possibly traveling west on the Interstate 30 corridor, presumably in Texas. Deputies staged along I-30 in Hopkins County, scoping it out from different locations to watch for the vehicle.
Deputies spotted one matching the description of the stolen Jeep, but the driver appeared to keep driving as if to blend in with the flow of traffic, using semi trucks as concealment. They did catch up to it, confirmed it matched the descriptors of the stolen Michigan vehicle and initiated a traffic stop at 11:15 p.m. Sept. 15, 2022, at mile marker 120 on I-30 west. Upon approach, deputies had the driver turn off the ignition and get out of the vehicle to prevent a possible pursuit, HCSO Sgt. Scott Davis alleged in arrest reports.
Speaking with the pair, they were told Lorena Leon of Detroit and the male passenger have known each other for 5 years, are in a relationship which has resulted in one child. Deputies received information a suspect identified in connection with the Jeep theft case was Brandon Epps.
The male passenger, Davis alleged in arrest reports, presented an Indiana driver's license with the name David Christie on it, and on inspection had "abnormalities" such as off-centered typing. Also, David Christie is a white male and the man presenting the ID card was a black male, deputies alleged. A records check showed all of Christie's information. The license the passenger handed to them had the passenger's image on it, Sgt. Davis, and Deputies Bobby Osornio, Deputy Michael Chang and Deputy Justin Wilkerson noted in arrest reports.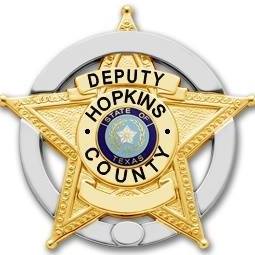 Deputies received information that Michigan authorities had issued felony warrants for suspect Epps' arrest. Deputies placed the man they believed to be Epps into custody, cuffing his hands behind his back at 11:25 p.m. Sept. 15, 2022, according to deputies' reports.
Shortly thereafter, deputies received confirmation the Jeep was the same one Redford Police entered as stolen, so deputies began placing driver Leon into custody at 11:33 p.m. Thursday night. While they were putting her in hand restraints, the passenger "sprinted across the westbound lanes of travel on Interstate 30, attempting to escape while in custody," Davis noted in arrest reports. His freedom was short-lived, however. Deputies took the man into custody as he reached the center median.
The 31-year-old Detroit, Michigan woman was given multiple opportunities to be truthful about the man's true identity, including knowledge that the ID he presented was a forged driver's license. She did, eventually, quit being deceptive about the identity of the man, shown in arrest reports to be 32-year-old Brandon Torrel Epps of River Rouge, Michigan, Davis alleged in arrest reports.
Both Leon and Epps were taken into custody and transported to Hopkins County jail, where deputies learned Michigan would not be confirming the alleged warrants for Epps arrest. The Jeep was inventoried, photographed and towed to await pickup by a responsible party for the owner.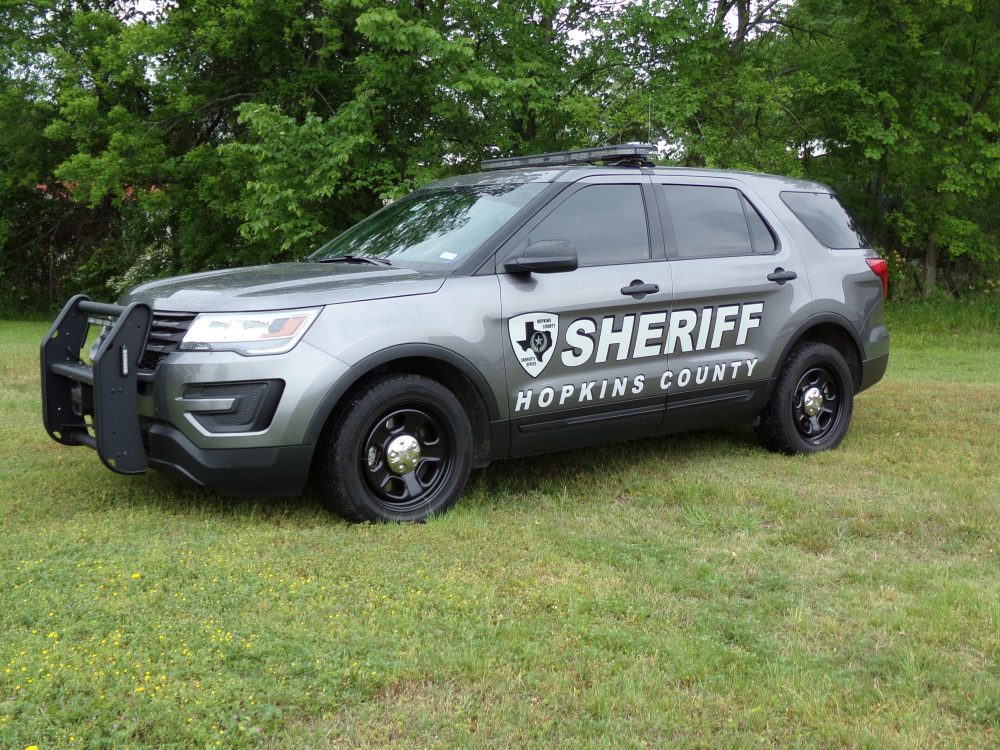 The Michigan pair was booked into Hopkins County jail at 2:08 a.m. Friday, Sept. 16, 2022. Lorena was charged with unauthorized use of a vehicle and hindering apprehension or prosecution while the man identified as 32-year-old Brandon Epps was booked in on escape while arrested or confined, forgery of a government or national instrument, money or security and unauthorized use of a vehicle.
Epps remained in Hopkins County jail later Friday, Sept. 16, 2022, in lieu of $50,000 in bonds set on the charges — $20,000 each on the escape and forgery charge and $10,000 on the stolen vehicle charge. Leon also remained in Hopkins County jail later Friday, Sept. 16, 2022; her bonds totaled $15,000 — $10,000 on the stolen car charge and $5,000 for hindering, according to Hopkins County jail reports.
If you have an emergency, dial 9-1-1
The Hopkins County Sheriff's Office is located at 298 Rosemont Sulphur Springs, TX 75482. You can reach them for non-emergency matters at (903) 438-4040.