Hopkins County Commissioners Court Friday morning offered appreciation to Mickey and Barbara McKenzie for the painting they donated to Hopkins County Courthouse.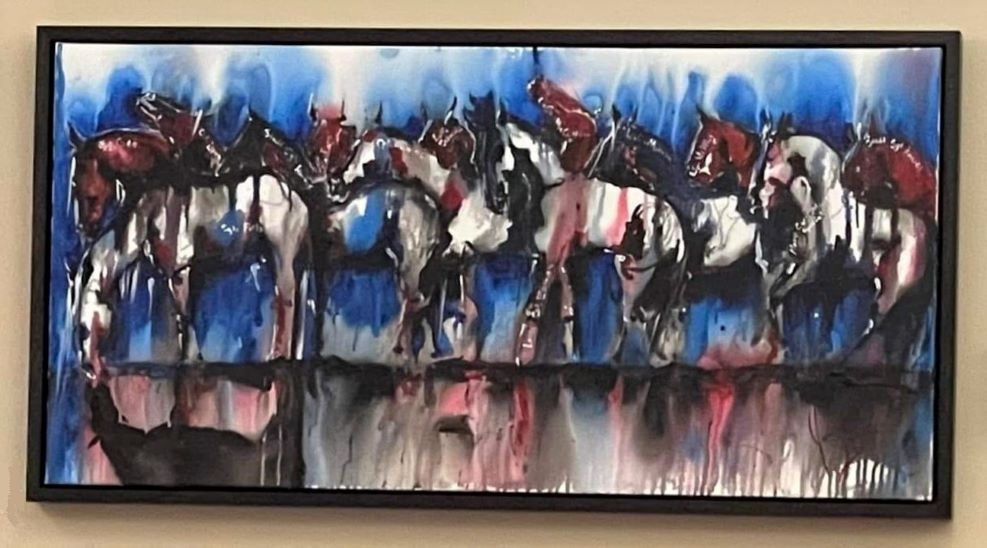 Hopkins County Veterans Services Officer Danny Davis explained the painting was created by Josey Butler, who worked from a stage from beginning to end of last year's Hopkins County Freedom Ball, then auctioned off. The McKenzies purchased the painting, which depicts 13 horses, representing the 13 service members killed by a single detonation of a bomb in Kabul when President Joe Biden ordered withdrawal of US troops from Afghanistan.
"Barbara and Mickey bought the painting. And not only did they buy the painting, they turned around and gave it back to the County Courthouse. We just appreciate so much that they do for us and the meaning of this and what it represents," Davis said. "We are just so blessed people like you two in our community and we are just so thankful for all you do for us."
"Thank you so much. We appreciate all y'all do; we really, really do," Mickey McKenzie said.
"We appreciate it," Barbara said.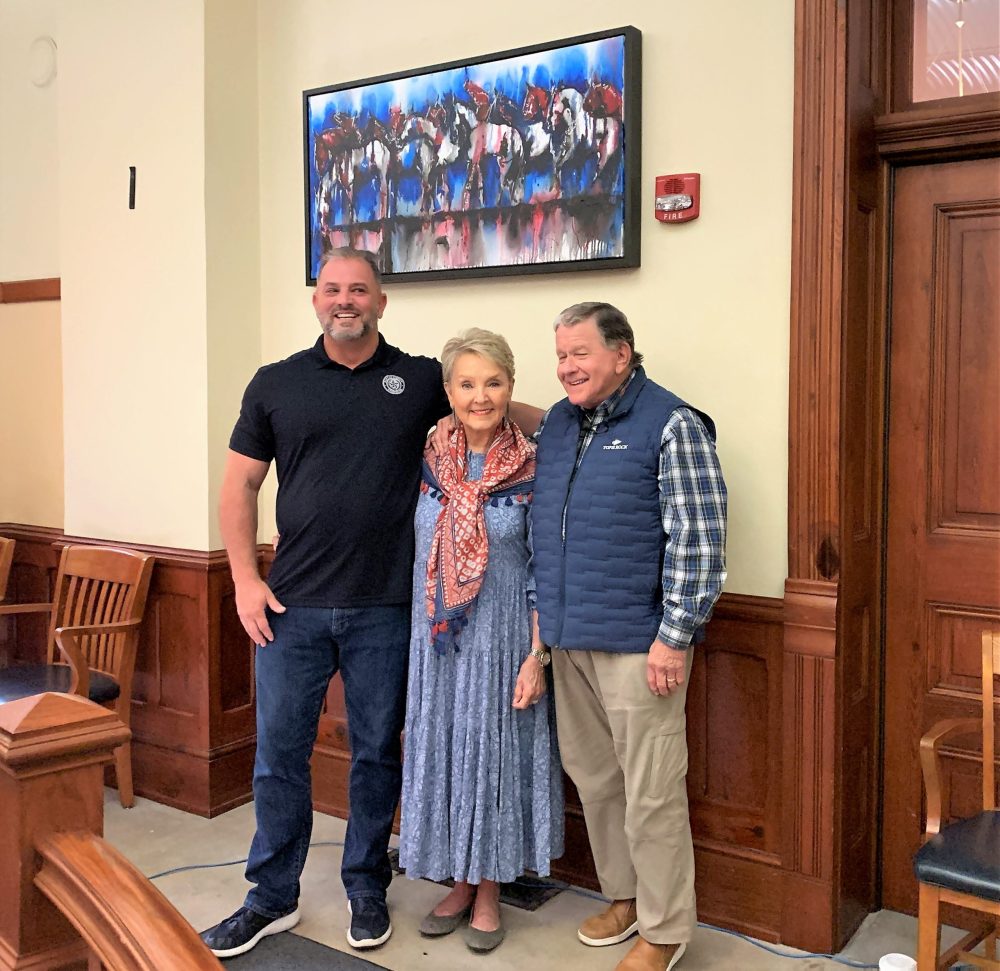 "This couple gives and gives and gives, and they are not in the [news] very much," County Judge Robert Newsom said, adding that this week they have been noted for the 75th anniversary of the Grocery Supply Co. They are celebrating today downtown Sept. 30, 2022. "You give and give and give and you don't expect anything from it. We thank you so much for being that kind of people that make Sulphur Springs the great place it is."
"Thank you, I just wish we could do more," Mickey McKenzie said.
Davis noted that photos of the painting posted online on social media had circulated enough to reach one of the mothers of the fallen soldiers within 2 hours of being posted. Some duplicates of the painting were made for sale, and some were given to the family members of the fallen soldiers. He expressed appreciation to the McKenzies for purchasing the painting and donating it.
The mostly red and blue painting now hangs on the wall in the Hopkins County Commissioners Courtroom on the first floor of Hopkins County Courthouse, to the right of the entry door nearest the county judge's office.