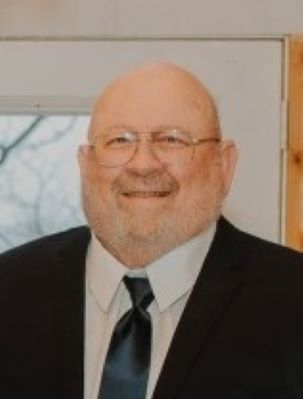 Mr. Gus Hudson, 77, passed away on September 15, 2022, in Mount Pleasant, Texas. 
Funeral services for the Sulphur Springs resident will be held at 2:00 in the afternoon on Sunday, September 18, 2022, at First Baptist Church in Spence Chapel with Reverend Fred Lewis and Reverend Steve Price officiating. Interment will follow at City Cemetery with Chris Gibbons, Larry Blount, Frank Hudson, Hudson Northcutt, David Graves and Scott Keys serving as pallbearers and Doug Mercier, Dean Ketchum, the NETRC Club and all Jet Modelers serving as honorary pallbearers. Visitation will be held one hour prior to the service. 
Gus was born September 10, 1945, in Greenville, Texas, to Frank Hudson and Elouise Meers Hudson. He graduated Greenville High School in 1963 and married the love of his life, Tona Sue Robinson, on June 20, 1965. 
He was a loving husband, father, grandfather and great-grandfather. While he and his future wife dated, he traveled the Dallas area as a member of a band with which he played the guitar and sang. Gus passed his love for playing the guitar to his son and grandson. 
Gus loved to spend his time outdoors. In his younger years, he played tennis and loved to fish and hunt. He loved to spend time on the golf course with his friends. Gus had his private pilot license and enjoyed flying his family to nearby places. His love of flying was passed on to his grandson as they spent many hours flying model airplanes. He served as Pack Master in the Cub Scouts organization. He loved a good cigar and listening to music sitting outside.
Gus is survived by his wife, Tona Sue; son, Frank Hudson and wife, Judy; daughter, Amy Daniel and husband, Dickey; grandchildren, Hudson Northcutt and wife, Darlynn, and Crystal Fails and her husband, Cody. He has 2 great-grandchildren. 
He was preceded in death by his parents and one sister, Mary Virginia Marshal.  
In lieu of flowers, the family requests donations may be made to American Diabetes Association or American Heart Association.
Arrangements under the direction of Murray-Orwosky Funeral Home.
The online register can be signed at www.murrayorwosky.com
---