Devin Olvera Andrews, age 23, of Mount Vernon, Texas, passed away on Thursday, September 1, 2022, in Lubbock, Texas.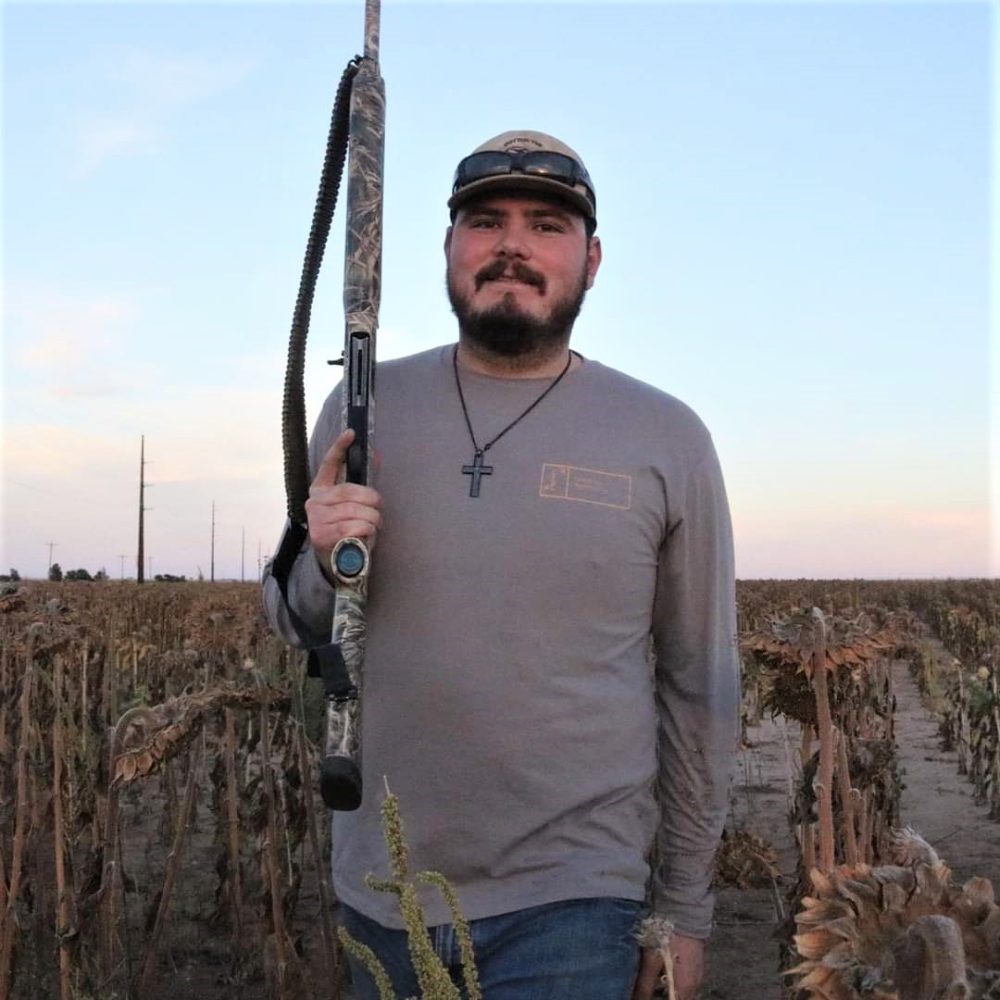 Visitation will be from 1:30 to 2:30 p.m. Thursday, September 8, 2022, at Sam B. Harvey Funeral Home Chapel in Mt. Vernon, Texas. Funeral services will immediately follow at 2:30 p.m., with Cade Rich officiating. Interment will be at the Mt. Vernon City Cemetery.
Pallbearers are Bryan Crow, Austin Daughtry, Bailey Floyd, Kolby Hoover, Sean Medders, Bailey Mischnick, Dylan Rogers, and Austin Salsbury.
Honorary Pallbearers are Brad Heffington, Tanner Heffington, Turner Heffington, Brady Watson, James Kirkman, Dusty Clifton, Hunter Turner, Hunter Daughtry, Michael Dotson, Jeffery Hunnicutt, and Jace Hunnicutt.
Devin was born on October 16, 1998, in Mount Pleasant, Texas. His parents are Belinda Andrews and Ramon Cruz. He graduated from Mt. Vernon High School in 2017. Devin loved to hunt, fish, farm and hang out with his many friends. He was a student at Texas Tech University in Lubbock, Texas, and worked for Heffington Farms, Inc. The Heffington family befriended Devin, took him under their wings and looked to him as one of their own.
He was preceeded in death by his grandfather, Bruce Andrews, and an uncle, Ronald Andrews.
Survivors include his parents, Ramon Cruz, and Belinda Andrews of Mt. Vernon; brother, Trevor Andrews and wife, Tylicia Andrews, of Fayetteville, North Carolina; nieces, Autumn and Savannah Andrews; grandparents, Laverne annd Larry Staub of Mt. Vernon; and Aunts, Cristi Haley of Mt. Vernon, Stacey Mata of Talco, Texas; uncles, B.J. Andrews and his wife, Jaime Andrews, of Mt. Pleasant, Texas, and Zachary Andrews and his wife, Karen Andrews, of Omaha, Texas; and numerous cousins and extended family.
Services entrusted to Sam B. Harvey Funeral Home.
Online condolences maybe made at: www.samharveyfuneralhome.com
---