Jaime Antoni Castillo-Zavala was sentenced last week on a March 18, 2022 manslaughter charge, according to sheriff's and court reports.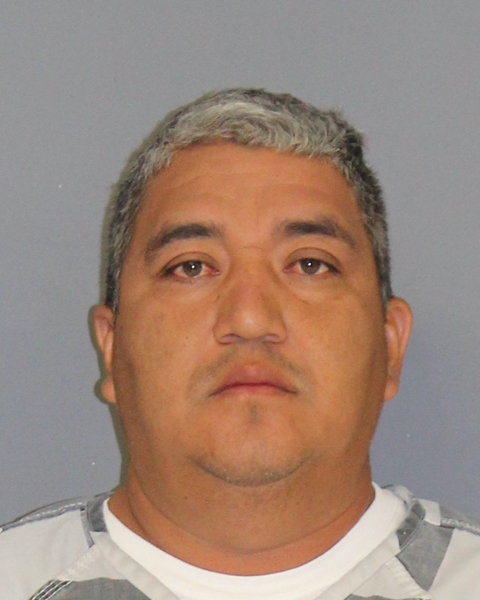 The 38-year-old man was sentenced Sept. 20 to 10 years in prison , a sentence that was suspended, and the Saltillo man was placed on 10 years of probation. Castillo-Zavala, however, will be required to serve 180 days in jail as a condition of that probation, according to Assistant District Attorney Zachary Blackmon.
Castillo-Zavala (who is also known by Jaime Zavala Soto, Jaime Zavala-Soto, Jaime Soto-Zavala, Jaime Savala Soto and Jaime Antonio Castillo-Zavala) was taken into custody Sept. 20 and held in jail until he was outfitted Sept. 26 with a SCRAM device to be worn to monitor alcohol consumption by analyzing sweat. He was released on furlough, giving him 30 days to get his affairs in order. After the 30 days, he will once again be place into custody to serve the remainder of the mandatory 180-day sentence, according to Blackmon.
After the 180 days in custody, Castillo-Zavala will be required to go to a substance abuse felony punishment facility (SAFPF) to complete a substance abuse rehabilitation program run by Texas Department of Criminal Justice. The incarceration rehab program is 6 months long, followed by a 3-month aftercare program, which can be as restrictive as a halfway house or as lenient as outpatient rehab. The aftercare would be determined by assessing the defendant's situation during the 6 month program, according to the ADA.
After Castillo-Zavala is released from SAFPF, Castillo-Zavala will have to complete 500 hours of community service. He also was fined $5,000, the ADA reported.
---
The Hopkins County Sheriff's Office is located at 298 Rosemont St., Sulphur Springs, TX 75482. Non-emergency calls can be made to (903) 438-4040.