At least one person was flown to an area trauma center following a one-vehicle rollover on Interstate 30 just west of Sulphur Springs early Friday morning, Sept. 30, 2022.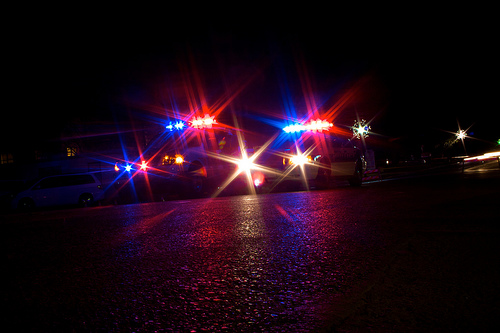 According to dispatch reports, authorities were first notified of a major one-vehicle crash on Interstate 30 east near mile marker 119 at 1 a.m. The caller reported the vehicle had rolled over multiple times before resting on its top.
Hopkins County and Cumby firefighters and sheriff's deputies were dispatched to the location. Upon arrival, officials reported the vehicle was on the south I-30 service road at mile marker 120. It appeared the driver lost control while traveling east around mile marker 119, causing the vehicle to roll an estimated five times before stopping on the south service road. The driver was trapped inside the vehicle and had to be cut out by officials. He was reported to have suffered what appeared to be potentially life-threatening injuries, according to sheriff's reports.
A medical helicopter was requested. A landing zone was established south of the crash. A section of roadway was closed down briefly to give the helicopter and crew plenty of room. The man was flown to an area trauma center. No additional information regarding the man's condition was available Friday afternoon.
Firefighters remained on scene until 2:29 a.m. and deputies until 2:21 p.m. according to sheriff's reports.