Welding Contractor Injured Repairing Oil Tank
Donations For Family May Be Made to GoFundMe Account Or At Courthouse
8/24/2022 – A welding contractor was injured while repairing an oil tank at a county precinct work area Tuesday morning, according to Hopkins County officials.
A welding contractor was hired to repair a leaking crude oil tank located near the Precinct 4 barn. The contractor was reported to be working above the tank around 9:30 a.m. Aug. 23, 2022. The explosion threw him from the tank, according to the precinct commissioner.
The man reportedly sustained burns to his upper torso, and what are reported to be non-life threatening and non-debilitating neck and skull injuries. The contractor should recover from the neck and head injuries. He was expected Thursday to require skin grafting for the burn, Precinct 4 officials reported Thursday.
After obtaining help for the injured contractor, officials worked to clean up debris and crude oil sprayed during explosion. Oil was blown onto a nearby tree, which caught fire. The required authorities were notified, according to Precinct 4 Commissioner Joe Price. The blaze was extinguished, the scorched tree was cut down and removed as a precaution. The area was completely cleaned up.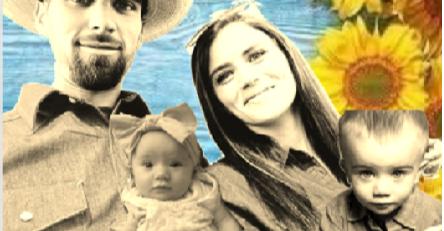 The mother-in-law of the injured man has established a GoFundMe account to accept donations to help his family, which in addition to his wife, includes two kids. She reports Jerry Sanderson is in the Intensive Care Burn Unit at Parkland Hospital, and is expected to remain there for at least three weeks. The family said it is expected to take months of recovery time before he is able to return to work.
While his wife works, her job does not pay enough to fully support the family and his medical bills. Funds donated to the "Burn Survivor Young Father of two" GoFundMe account, according to Lisa Jones, will be used to ensure the family will have food, necessities and care when he is able to leave the hospital.
Click here to donate to the GoFundMe account or search GoFundMe.org for "Burn Survivor Young Father of two"
Donations may also be made for the Jerry Sanderson family at Hopkins County Courthouse. Contact Kelly Kaslon in the HR department or Auditor Shannah Aulsbrook.