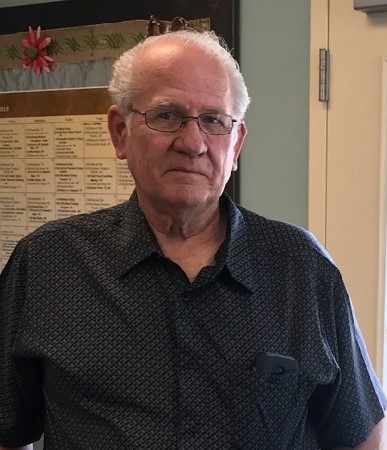 A funeral service for Walter Eugene "Gene" Norris, age 74, of Dike, will be held at 2 p.m. Sunday, August 28, 2022, at West Oaks Funeral Home with Bro. Ron Pittman officiating. Visitation will be held at 1 p.m., prior to service time.
A graveside service will be held at 2 p.m. Monday, August 29, 2022, at Oakwood Cemetery in Mounds, Oklahoma, with Jeremy Offutt, Jeff Jump, Luke Christenson, Jeff Colbert, Michael Keith Norris, Jake Christenson, and Walter Eric Norris serving as pallbearers. Honorary pallbearers will be James L. "Dink" Norris, Dale Christenson, Greg Norris, and Sam Pittman.
Gene passed away on August 23, 2022. He was born on February 16, 1948, in Bonham, Texas, the son of James William Guy Norris and Vesta Bernice Nethery Norris. He married Judy Marlee Pittman on August 21, 1987, in Garland, Texas.
Gene retired from the United States Army as Sergeant First Class. He was a recruiter for the Army Reserve for many years. After retirement, he worked as a rural mail carrier in Tulsa, Oklahoma.
Gene is survived by his wife, Marlee, of Dike; sons, Gregory Eugene Norris and wife, Maria, of Everett, WA, and Walter Eric Norris of Seattle, WA; daughter, April Offutt and husband, Jeremy of Pickton, Texas; brother, James L. "Dink" Norris Sr. and wife, Becky; sisters, Evelyn Faye Farmer, Virginia Phillips, Lois Wix, and Lucy Ellen Offutt; grandchildren, Brynn Marlee Offutt, Reese Ellyn Offutt, Raeden Norris; and numerous nieces, nephews, and cousins.
Gene was preceded in death by his parents and sister, Hallie "Sissy" Williams.
Arrangements are under the direction of West Oaks Funeral Home.
---