Sulphur Springs City Manager Marc Maxwell presented the following monthly report to Sulphur Springs City Council at the regular Aug. 2, 2022 council meeting:
CLAIMS
We did not have any workers compensation claims in July. We had one minor liability claim in July.
SENIOR CITIZENS BUILDING
The contract with Texas Department of Housing and Community Affairs (TDHCA) is not ready for signature yet. I had expected to sign the contract in June, but we have gotten word that it may still be a few months.
PACIFIC PARK
The Parks and Recreation Department has begun installing an irrigation system in the park.
XLNT Construction should begin construction on the basketball pavilion soon. They expect to be finished by October.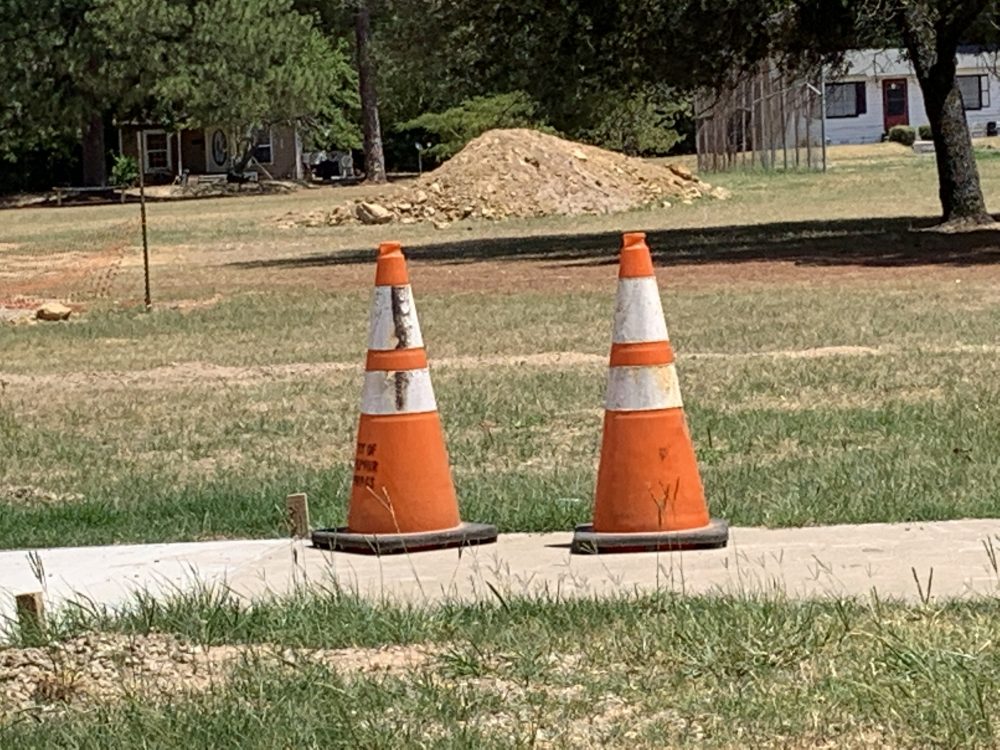 COLLEGE STREET
Highway 19 Construction has poured the concrete street and sidewalks from the plaza to the rail spur. The next segment is from the rail spur to Patton Street.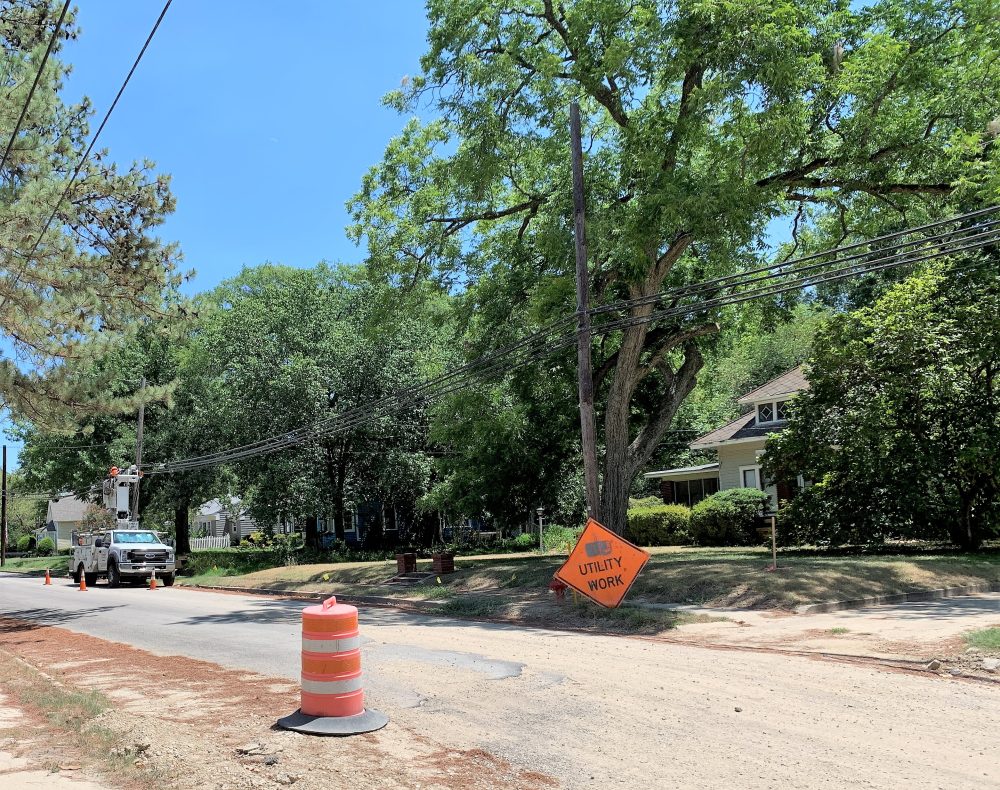 ONCOR RATE INCREASE
Oncor has filed their rate case. The Steering Committee of Cities Served by Oncor is performing an evaluation of the rate case now.
REVENUES AND EXPENDITURES
Finance Director/Assistant City Manager Lesa Smith will not present a report on revenues and expenditures as she has been deep in the budget this month.
STREET IMPROVEMENT PROGRAM
Texana Land and Asphalt has resumed paving the streets on our SIP list. They are on California Street Now.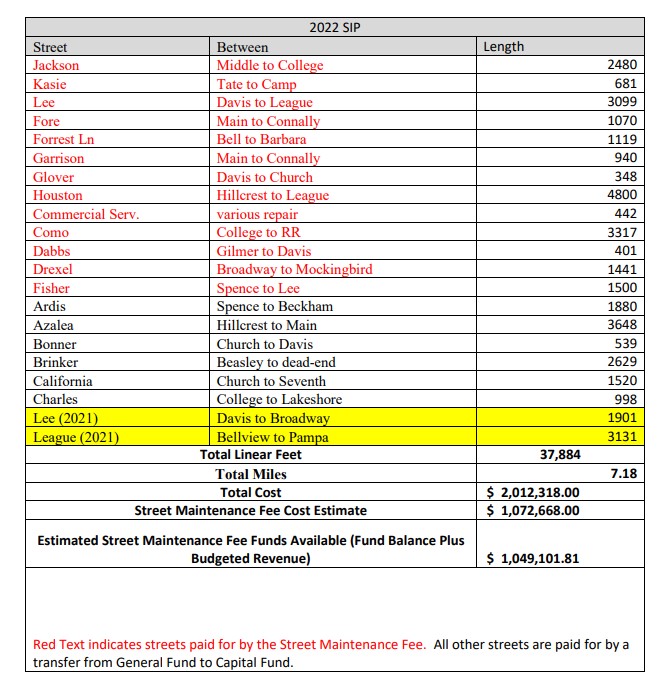 MISCELLANEOUS
Elsewhere around the city, employees:
Performed preventative maintenance on elevator and air conditioning units at city hall.
Performed preventative maintenance on several items at the wastewater treatment plant.
Treated wastewater effluent to a daily average total suspended solids reading of 0.46 mg/L … OUTSTANDING!
Hauled 203 tons of sludge to the landfill.
Repaired 33 water main ruptures.
Replaced 8 water meters.
Unstopped 9 sewer mains.
Repaired 3 sewer mains.
Washed 85,ooo feet of sewer mains.
Treated 204 million gallons of potable water.
Flushed 39 dead-end water mains.
Performed preventative maintenance on several items at the water treatment plant.
Conducted 19 building inspections, 7 electrical inspections, 10 plumbing inspections, 1 mechanical inspection and issued 17 building permits.
Hosted one baseball tournament and 3 softball tournaments.
Prepared Coleman Lake for Jet Tribe event.
Replaced all swings at Kids Kingdom.
Responded to 178 animal control calls and achieved a 62% adoption rate.
Made 2 felony arrests in the Special Crimes Unit.
Responded to 29 accidents, wrote 610 citations, recorded 33 offenses and made 62 arrests in the Patrol Division.
Sold 6,141 gallons of AvGas and 13,213 gallons of JetA fuel.
Accommodated 1,561 operations (take offs of landings) at the Municipal Airport.
Responded to 304 calls at the Fire Department including 4 structure fires, 4 vehicle fires and 5 grass fires.
Performed preventative maintenance on 78 fire hydrants.
Repaired 169 potholes.
Replaced 2 STOP signs and 3 street signs.
Hauled Street Sweeping spoils to the landfill.
Demolished and removed house on Jefferson to make way for drainage improvements.
Checked out 4,087 items from the Library plus 800 eBooks