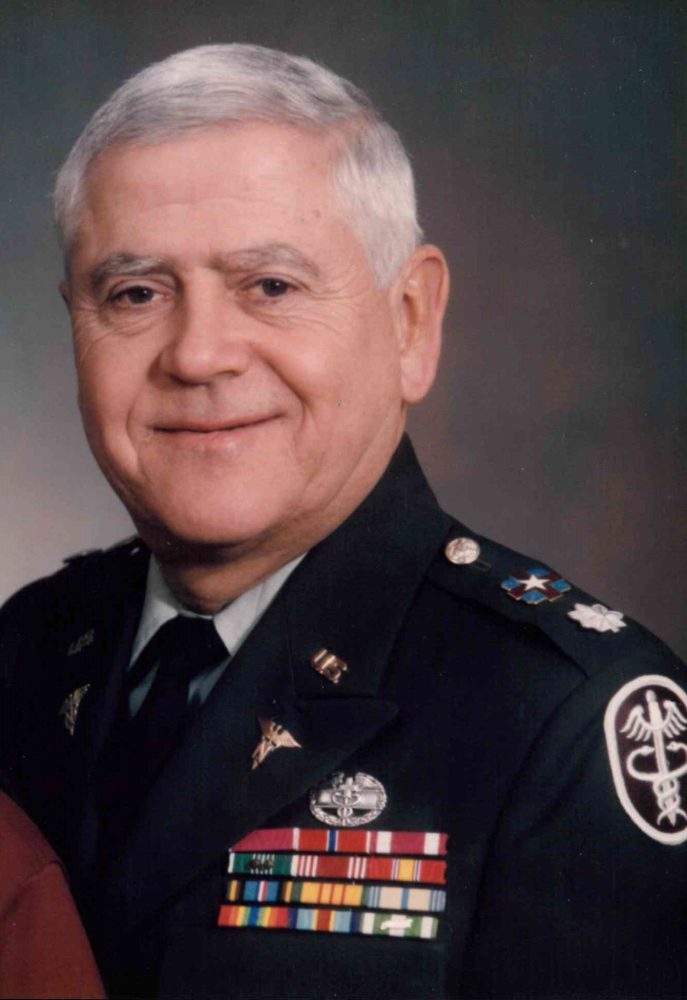 A funeral service for Jerry Hanna, age 84, of Sulphur springs, Texas, will be held at 2 p.m. Saturday, August 13, 2022, at Murray-Orwosky Funeral Home. Visitation will be held one hour prior to the service. Committal at the DFW National Cemetery in Grand Prairie, Texas will take place at 11:30 a.m. Thursday, August 25, 2022.
Mr. Hanna passed away on August 10, 2022, at Christus Mother Frances – Sulphur Springs.
Jerry was born on September 27, 1936, in Dallas, Texas, to Dr. Wm Ray and Mary Ada (Williams) Hanna. He married Marca Jean Ellis on January 29, 1993, in Hugo, OK.
Jerry was a Lieutenant Colonel in the United States Army. He served in the Vietnam war, Grenada War, and Mid East War. Jerry received his RN and BSN at TCU. He was a Certified Registered Nurse Anesthetist in the Army for 27 years. He worked in many civilian hospitals during that time as well. Jerry lived coast to coast in the United States and in five foreign countries. He was also a CRNA in civilian life for 16 years. Jerry was a member of the American Associates of Nurse Anesthetist and St Philips Episcopal Church.
He is survived by his wife, Marca; daughter, Holly Boros; son Jay Hanna and Patrick Eady; cousin, Coby
and Clift Barkley; a niece, Shelia and children, D.J and Heather.
Jerry was preceded in death by Dr. W. Ray Hanna, Mary Ada Hanna and Eloise Hanna.
Arrangements under the direction of Murray-Orwosky Funeral Home.
The online register can be signed at www.murrayorwosky.com
---