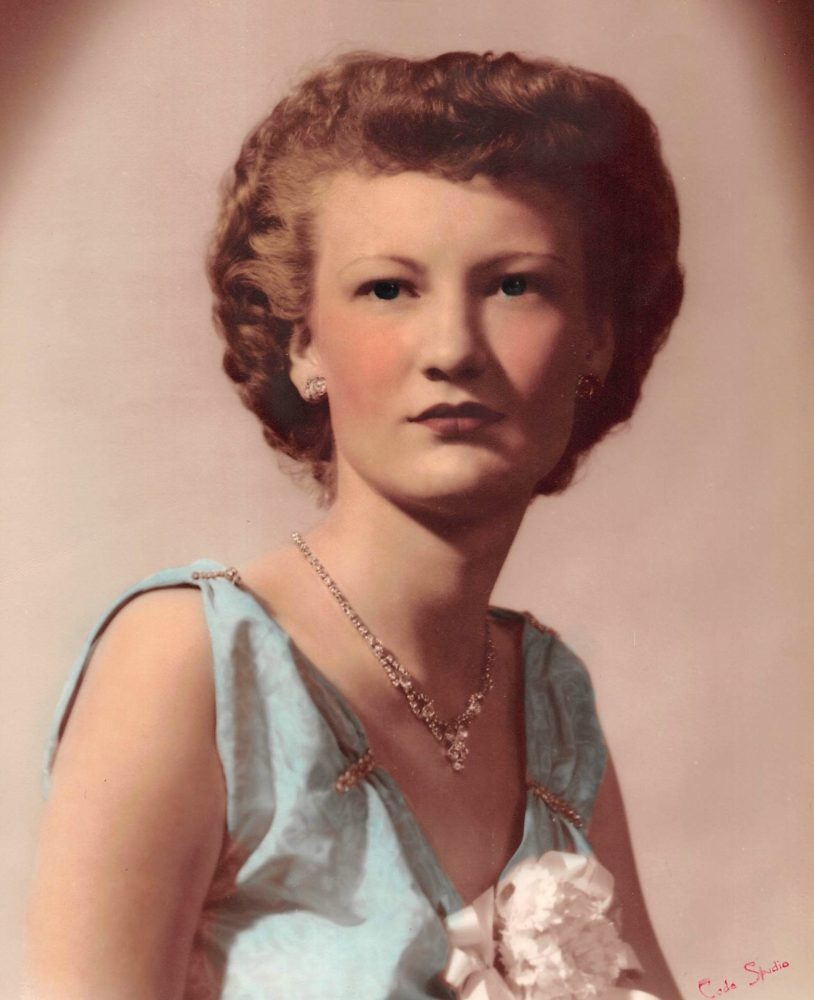 Melba Jean Sinclair, age 89, of Mount Pleasant, Texas, passed away on Thursday, August 4, 2022.
Melba was born on March 6, 1933, to George Lee and Winnie Lee (Mitchell) Sides in Franklin County, Texas. She married Elvie Gene Sinclair on June 2, 1951, and they were married for 50 years before his passing. She was a member of the First Baptist Church in Mount Vernon.
She is preceded in death by her parents; husband, Elvie Sinclair; daughter, Pamela Sinclair; and brother, Billy Sides.
Survivors include her son, Dale (Mary Lou) Sinclair; granddaughter that was like a daughter, Heather Logan (Corey Miller); grandchildren, Kevin (Nora) Sinclair, and Cameron (Amy) Sinclair; great-grandchildren, Callie (Roy) Dunn, Devin Logan (Dustin Carruth), Madison Logan, Jack Sinclair, Jacob Sinclair, Juliana Sinclair, and Hank Sinclair; great-great-grandchildren, Johncye Logan, Augustus Carruth, Winnie Dunn and Laurel Dunn; and one sister, Joann (George) Turner.
Visitation will be on Monday, August 8, 2022, at 2:30 p.m. and the funeral service will follow at 3 p.m. at Sam B. Harvey Funeral Home Chapel. Randy Sinclair and Kevin Sinclair will be officiating. Pallbearers will be Dustin Carruth, Jake Sinclair, Ronald Sinclair, Corey Miller, Tony Logan and Billy Marrs; and honorary pallbear will by Roy Dunn. Interment will be at Friendship Cemetery in Mount Vernon, Texas.
Services entrusted to Sam B. Harvey Funeral Home.
---