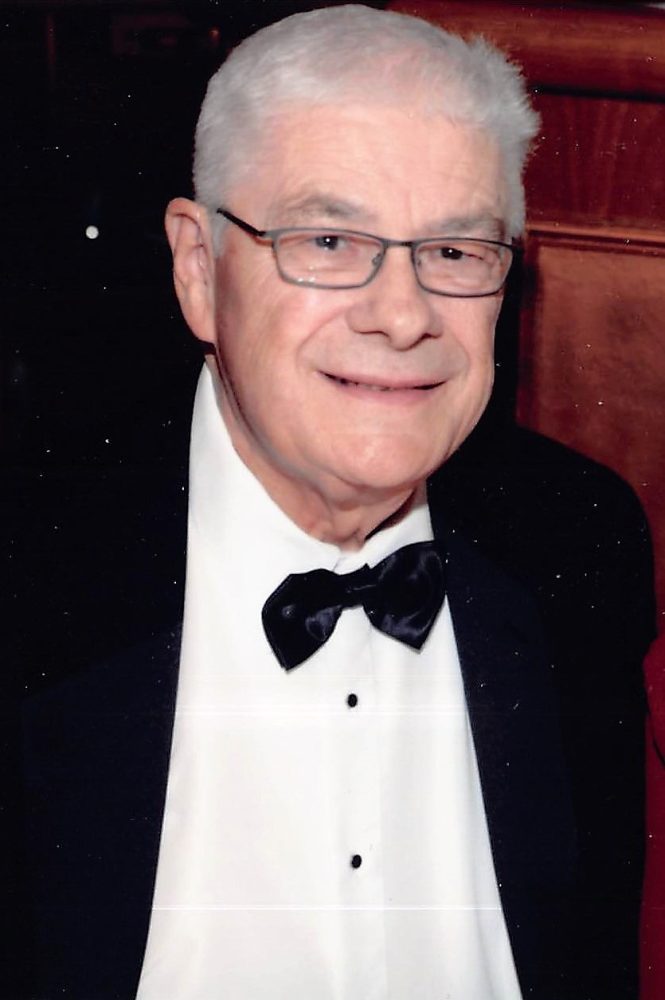 Loren G. Seely, 79, left his earthly life on August 9, 2022. He was born in Cherokee, Iowa, to Maxwell G. and Florence (Rupp) Seely on January 24, 1943.
Loren was preceded in death by his parents and brother, Robert Seely.
Loren is survived by his wife, Ann; and daughters, Joy Brott and husband, Merv, and Jennifer Northcutt and husband, Keith. He is survived by his brother-in-law, John Ludwig and John's wife, Vivian. Loren is also survived by his granddaughters, Jessica and Savannah Scheffler; and sisters, Maxine and husband John Elser, Donna and husband Robert Elser, and Joan Seamans. He is survived by many nieces and nephews as well.
Loren graduated with a B.S. in Chemistry from Northeast Missouri State University. He attended Graduate School for Chemistry at the University of Missouri in Columbia, Missouri.
On September 2, 1967, Loren married the love of his life, Ann J. Ludwig, in West Bend, Iowa. In June 1969, Loren accepted a job with Winzen International (now Raven Industries), so he and Ann moved to Sulphur Springs, Texas.
Loren was employed for 43 years by Winzen/Raven Industries at their Sulphur Springs facility. He travelled extensively on business, worked on many scientific ballooning projects across the globe and personally visited 45 countries. Loren authored many scientific papers and was awarded a Lifetime Achievement Award by the American Institute of Aeronautics and Astronautics (AIAA). He also held numerous patents and created many innovations for the scientific ballooning community that are still in use today. He was a member of the Knights of Columbus.

Loren was ordained a Permanent Deacon in the Catholic Church on November 6, 1982, in Longview, Texas. Loren served as a Deacon in St. James Catholic Church in Sulphur Springs. Loren loved serving others: he counseled young couples, performed music at Mass and taught adult religious classes. Over the years, Loren presided over many baptisms, weddings and funerals (as he would say: "Hatch 'em, match 'em and dispatch 'em!"). Loren delivered informative and entertaining homilies from the early 1980s well into the 2000s at St. James and many other locations.
Loren's other passion in life was music. He played the bass and guitar instruments in jazz, blues and religious music for many years. Loren was a prolific composer of music, creating many original blues compositions. He also mastered music for up-and-coming artists and maintained a mobile recording studio. Loren performed in many bands over the years, including the Sulphur River Jazz Band, the Northeast Texas Choral Society, Joyful Noise and the Old Dawgs/10th Fairway Studios. He also performed as Uncle Chester with the Community Players in the musical, "Forever Plaid."
Visitation will be held on Thursday, August 11, 2022, from 6 to 8 p.m. at West Oaks Funeral Home, 500 South Hillcrest Drive, Sulphur Springs, Texas. There will be a Prayer Service at 7 p.m. Mass of Christian Burial will be on Friday, August 12, 2022, at 10:30 a.m. at St. James Catholic Church, 297 Texas Street, Sulphur Springs, Texas 75482. Burial will be at the Restlawn Memorial Park in Sulphur Springs, Texas. Pallbearers: J. B. Smith, Jeff Smith, Garrett Glass, Breck Vonder Hoya, Tony Aguilarand Richard Smith. Honorary Pallbearers: Musical Friends and Business Associates.
In lieu of floral and plant arrangements, the family is requesting that donations be made to the St. James Building Fund in memory of Loren at the above address.
Arrangements are under the direction of West Oaks Funeral Home.
---