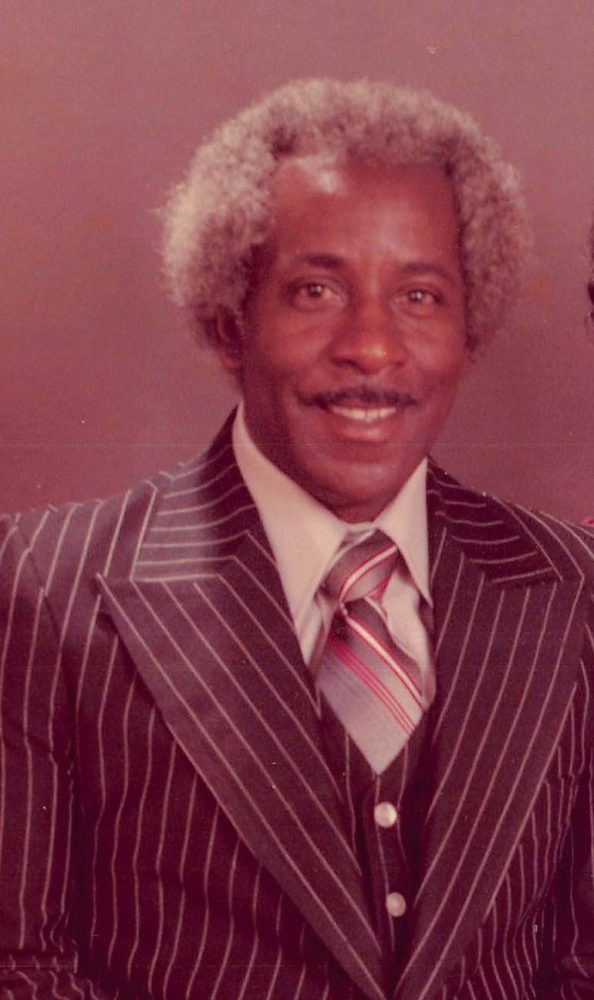 Lonnie Ford Jr. was born December 16, 1933, to the late Lonnie Ford Sr. and Myrtle Pittman Ford in Hopkins County.
Lonnie accepted Christ as his personal savior at an early age, united with Independent Missionary Baptist Church. He attended elementary school in Como, Texas, Center Point High School in Camp County, and graduated from Frederick Douglas High School in Pittsburg, Texas.
After graduating from high school, he moved to Oklahoma City. He worked at Tinker Air Force Base as a sales store specialist. He was drafted into the Army on June 1, 1957 but joined the Air Force.
He married his childhood sweetheart, Mozelle, June 7, 1953. They moved to Sacramento, CA, where he was stationed at Mather Air Force Base. To this union, two daughters, Gail and Pamela, were born.
After four years serving in the Air Force, Lonnie received an honorable discharge and good conduct medal. Lonnie and his family moved to Berkeley, CA. He worked as a bus operator in Berkeley and Oakland. He later transferred to Municipal Railway in San Francisco, CA, where he worked as a bus and trolley operator. Lonnie was active and busy all his life. He worked as a barber part time and owned a janitorial service.
Lonnie was a lover of sports. He played football in high school, but his favorite was baseball. He played on the air force baseball team, ran track, played golf, and was manager of a little league baseball team. Lonnie was an excellent provider for his family.
After retiring from Municipal Railway in San Francisco, Lonnie and wife moved back to his hometown in Como, Texas. After returning to his hometown, his brother talked him into the dairy business. He was a dairy man for several years. Lonnie also reunited with his home church, Independent Baptist, where he was faithfully committed. He held several offices including superintendent of Sunday school, secretary of the finance committee, president of the deacon board, and president of the cemetery committee. He was also an active member of the Cypress Association.
He is survived by his wife of 69 years, Mozelle Ford; brother, Eldon Ford of Sulphur Springs, Texas; daughters, Gail Conley (Michael Conley Sr.) of Como, Texas, and Pamela Fisher of DeSoto, Texas; grandchildren, Michael and Marcus Conley of El Sobrante, CA, and Andrea and Aaliyah Fisher of DeSoto, Texas; great-grandchildren, Aaron Watson, Alaina Powell, Eleia Conley, and Amia Powell; and a host of extended family and friends. In addition to his parents, he was preceded in death by his sister, Bobbie Hollins, and sister-in-law, Wyvonne Ford.
Funeral services will be held at 11 a.m. Saturday, August 20, 2022, at Independent Missionary Baptist Church in Como. A mask will be required to attend the funeral service. Interment will follow at Sandfield Independent Cemetery. There will be no formal visitation. Lonnie passed away on August 13, 2022.
Arrangements are under the direction of West Oaks Funeral Home.
---