Jettribe Mid-America WaterX Series in Sulphur Springs Last Weekend!
For the second year, local Powersports company Jettribe has organized another professional jet ski race series at Lake Coleman. Last weekend racers from all over the USA, Australia, and UK traveled to Sulphur Springs to compete in the Jettribe Mid-America WaterX Championship. The 4-day race was the longest of the series, and it brought over 300 racers and their families to the city.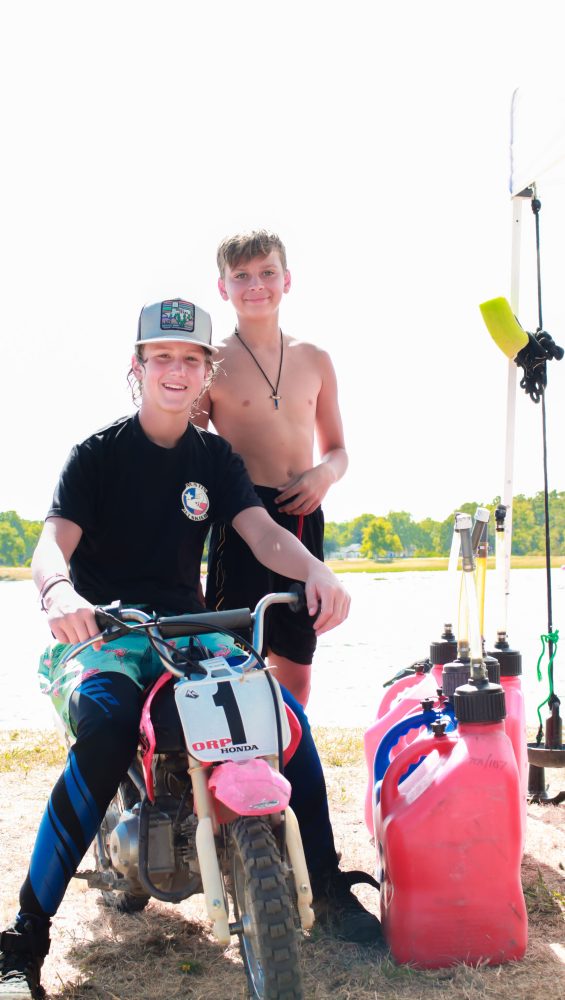 Jettribe sponsored the race series with competitions in Texas, Kansas, and Tennessee, but they were most proud to bring the final Championship rounds to their hometown of Sulphur Springs. The visiting racers were welcomed with a care package courtesy of the Downtown Business Alliance with samples and coupons from local businesses. Despite the brutal heat, the race site was treated to a good amount of local spectators. Vendors like Stack Wagon (from Haystacks) served delicious breakfast and lunch each day, T-Roy's Ice Cream kept everyone cool with cold treats, and local businesses Pink Zebra, Lily's Berry Cut Jams, and The Plant Niche also joined in on the fun.
Racers met up Friday night at Back Story Brewery for the first of two award ceremonies. The venue provided a cool spot for racers to unwind after the first two action-packed race days, enjoy food and drinks, and chat with fellow racers and local fans of the sport. Your local hometown junior racer Andrew Vo was overwhelmed with the local friends and family that came out to support him. After a tough race season, Andrew was able to earn two 2nd Place finishes and a 1st Place Overall Championship for the 2022 Mid-America Season.
The big show for the locals was Saturday with mid-day professional races and a Freestyle performance by Chris Binley. Local city officials gathered at the Jettribe VIP booth to enjoy snacks courtesy of Haystacks and watch the action on the water. Jettribe's staff worked hard earlier that week to set-up their VIP booth with A/C and fans to keep visitors cool, but sadly mother nature has other plans Friday afternoon. A sudden microburst of clouds and wind pushed directly into the Jettribe booth, folding the 50ft awning up and over the Jettribe race trailer, bending 2-inch aluminum beams like plastic straws. Luckily racing had already ended for the day and the race site was not crowded, so there were no injuries. The Jettribe staff jumped into action to clean up the mess and gathered more tents to set-up the VIP booth again for the next day.
Saturday night was an extra special event. Racers, fans, friends, and family were treated to an after-party at the Jettribe Lodge with a live local band and a private jet ski freestyle performance by Chris Binley in the Jettribe Lodge pond. The party was hosted and sponsored by XFS. Many thanks to Mike and Poly Wells for making this awesome party rock! The Jettribe family is grateful to close friends like Michelle and Time Dollison for pitching in and making pizza runs to feed the hungry guests. A lot of pizzas were consumed that night.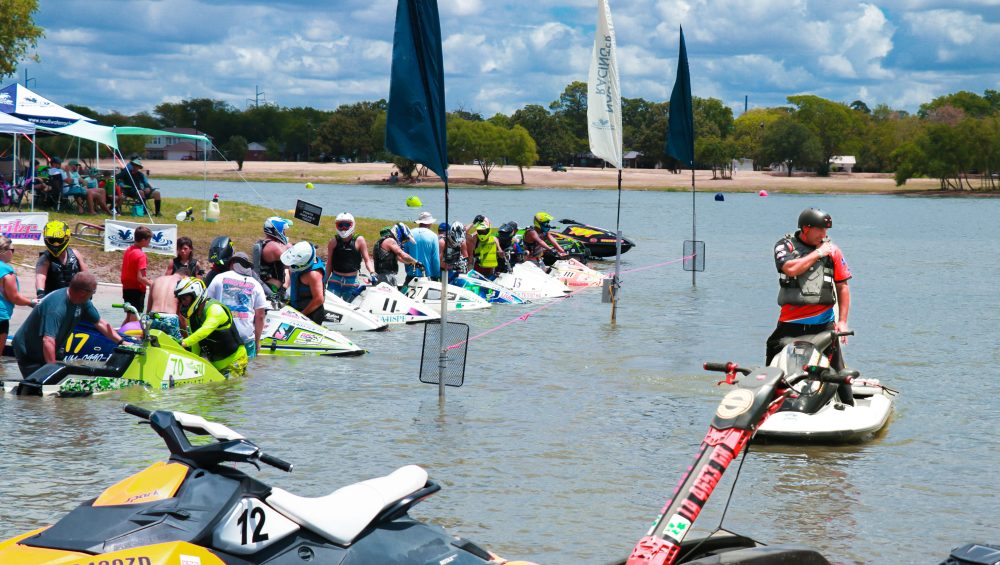 Jettribe's visiting international racers were thrilled to be in the city, competing in an unfamiliar location, but surrounded by a familiar race family atmosphere. Bailey Cunningham from Australia and Casey Leech from the UK were interviewed by KSST radio. They also got to experience some local culture by visiting the Southwest Dairy Museum and Celebration Square. It is Jettribe's hope that perhaps one day local Texas racers will have the opportunity to travel internationally to experience new race conditions, learn about new cultures, and make lifelong friendships.
The race was honored to have District Director Carmen Rockett from Texas House of Representative Byran Slaton's office come visit on Sunday to award flags flown over the Texas state capitol to several deserving racers, including Jettribe's own Tim Miller. The racers were honored to have the local recognition from the state, as she remarked how proud she was to see such a great display of sportsmanship among racers. Many thanks to the race organizer Natui Water Racing, as well as city officials like Joey Baker for working hard to prepare the Lake Coleman race site for this event.