A 46-year-old Dike man was accused Saturday evening of shooting at his son during a disturbance, according to arrest reports.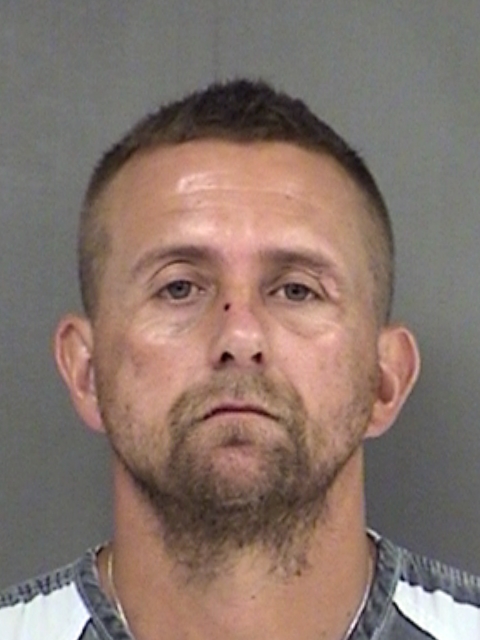 Hopkins County Sheriff's Deputies Isaac Foley, Zack Horne, Chris Baumann and Sgt. Tanner Steward responded at 6:14 p.m. Saturday, Aug. 6, 2022, to a disturbance in which a man was alleged to be shooting a firearm at another man in front of a County Road 3518 residence.
Upon arrival, deputies located and made contact on the with the alleged shooter, the 46-year-old resident, on the front porch as well as his 22-year-old son. Kenneth George Andrews was detained for further investigation.
The younger man claimed his father, Kenneth Andrews, and he were involved in a verbal altercation that took place in front of the CR 3518 residence. The father began shooting a pistol at him while in the driveway of the residence. The son told police he ran to his grandfather's residence on the same property, seeking cover. The younger man then alleged his father drove across the yard in front of his grandfather's residence, exited the vehicle and continue shooting the firearm while in the grandfather's yard, Foley noted in arrest reports.
Deputies reported finding evidence on the property that would seem to support the accusation. Kenneth Andrews agreed to let them search his vehicle and his residence. Deputies located 15 spent shell casings, 9mm ammunition matching the spent shell casings, a bag containing a white powdery substance they believed to be cocaine and other miscellaneous drug paraphernalia. Deputies took photos of both residences and arrested Kenneth Adams at 6:25 p.m. Aug. 6, 2022, then transported him to the county jail.
Kenneth Andrews was booked into Hopkins County jail at 11:42 p.m. Aug. 6, 2022, on an aggravated assault of a family or household member with a weapon and a possession of 4 grams or less, but more than 200 grams of a Penalty Group 1/1-B controlled substance after the substance field-tested positive for cocaine and weighed 4.194 grams including packaging.
Andrews was released from Hopkins County jail Monday, Aug. 8, 2022, on a $100,000 bond on the aggravated assault charge and a $50,000 on the controlled substance charge, according to jail reports.
The Hopkins County Sheriff's Office is located at 298 Rosemont St., Sulphur Springs, TX 75482. Non-emergency calls can be made to (903) 438-4040.