Pickton Man Arrested On Felony DWI Charge
Local authorities over the last week have arrested at least three men on DWI and related charges. A Como man was jailed following a DWI crash, while a Pickton man was arrested on a felony DWI charge. A Sulphur Springs man was accused of violating felony DWI probation.
East Beckham Street Arrest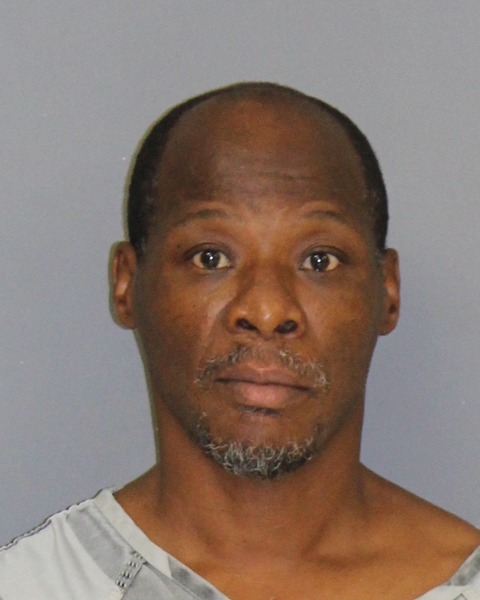 Sulphur Springs Police Officers Edward Jaime and Robble Acosta contacted John Eric Kelly at 8:54 p.m. Aug. 10, 2022, on East Beckham Street regarding a warrant.
The officers took the 52-year-old Sulphur Springs man into custody and transported him to jail. He was booked in at 9:29 p.m. Wednesday on a warrant for violation of probation, which he was on for third or more driving while intoxicated, according to arrest reports.
Kelly — who jail records show is also known by Erik E. Turkey, Erkie Derky and Kelly John Eric Kelly — remained in Hopkins County jail Friday, Aug. 12, 2022. He was held without bond, according to jail reports.
State Highway 11 East DWI Arrest
Hopkins County Sheriff's Office Deputy Zack Horne reported stopping a Honda Accord at 10:28 p.m. Aug. 5, 2022, on State Highway 11 east at County Road 2417 because the taillights on the car weren't working.
While talking to the man, Horne reported he could smell a strong alcohol odor emitting from his area in the vehicle. He also noted another male occupant who appeared to the officer to be intoxicated, slumped down in the passenger's seat. Driver Jarrod Arnold Smith told the deputy he'd picked up his son due to the younger man's level of intoxication.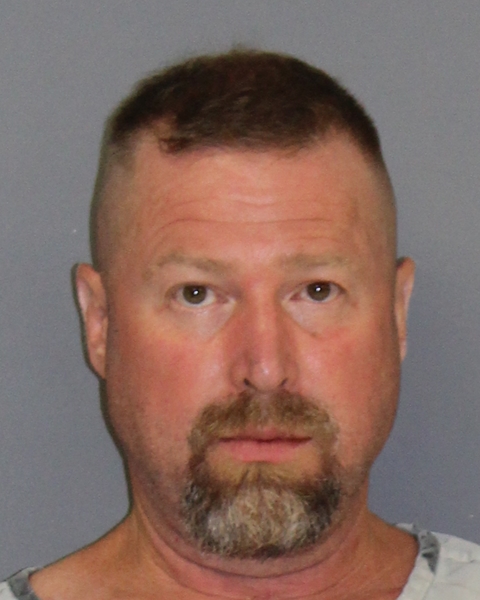 Unable to determined the single source of the alcohol odor, Horne asked Smith to exit the car to perform standard field sobriety tests. Before Horne could begin testing, the 52-year-old driver admitted he'd consumed liquor, not beer, about an hour before, the deputy alleged in arrest reports.
When the man failed testing, Horne began an inventory of the car prior to impound by a wrecker. The deputy reported finding an open bottle of Crown Royal in the passenger's side floorboard. The deputy took the Pickton man into custody at 10:51 p.m. last Friday for further investigation of DWI.
The passenger, a 19-year-old Pickton man, was given the opportunity to identify a responsible party to pick him up, but indicated he had no one to call. Alcohol was smelled on him, and he too admitted to consuming alcohol, Horne alleged in arrest reports. The teen was arrested for consumption of alcohol by a minor and transported to the county jail.
Upon arrival at the jail, Smith refused any additional testing, including a blood draw. A blood search warrant was obtained. Smith was taken to the hospital, where the sample was taken, then was returned to the county jail.
Smith was booked in at 2:33 p.m. Saturday, Aug. 6, 2022, on a third or more offense DWI charge. He was released later Saturday on a $10,000 bond on the felony charge, according to jail records, which also show the 49-year-old to have been arrested in Hopkins County for DWI on Feb. 4, 1994, and Feb. 24, 2001.
The 19-year-old was booked on the misdemeanor charge Saturday morning, then released later. According to jail records, last Saturday was the second time the teen has been jailed for consumption of alcohol in the last year. He too was arrested Dec. 12, 2021, according to jail reports.
---
KSST does not publish the names or photos of people charged with misdemeanor crimes in staff-generated reports, only those accused of felony offenses.
---
Church Street DWI Crash
Sulphur Springs Police responded to a DWI crash reported on Church Street at East Park Street at 3:55 p.m. Thursday, Aug. 11, 2022.
Upon arrival, police contacted a 38-year-old who appeared to him to be intoxicated. The Como man had heavy, slurred speech, bloodshot eyes and was unsteady on his feet. The officer alleged a strong alcohol odor was also smelled coming from the man from several feet away. The officer also reported seeing in the back floorboard a large beer can empty of contents but wet on top of the can. Alcoholic beverage also was spilled in the Chevrolet Silverado the Como man was reported to have been operating.
Because the man had apparently hit his head on the front windshield, causing it to crack in several places, the officer erred on the side of caution and did not have the Como man perform standard field sobriety tests. He took him into custody at 5:01 p.m. and to jail instead.
Upon arrival at the county jail, the 38-year-old agreed to have a blood sample drawn. It was taken at the hospital, then the man was transported back to Hopkins County jail, where he was booked in at 6:45 p.m. Thursday for driving while intoxicated with an open container.
The Como man was released from Hopkins County jail Friday, Aug. 12, 2022, on a $1,000 bond on the Class B misdemeanor DWI charge, according to jail reports.
KSSTRadio.com publishes Sulphur Springs Police Department reports and news. The Police Department is located at 125 Davis St., Sulphur Springs, Texas. Non-emergency calls can be made to (903) 885-7602.
If you have an emergency dial 9-1-1.
The Sulphur Springs Police Department continues to serve its citizens with pride in its overall mission and will strive to provide the best possible police force in the 21st century.
The Hopkins County Sheriff's Office is located at 298 Rosemont St., Sulphur Springs, TX 75482. Non-emergency calls can be made to (903) 438-4040.