Fire Department To Begin Billing Out-Of-County Residents Mitigation Rates For Costs of Services, Equipment and Response by Sulphur Springs Fire Department
Sulphur Springs City Council approved an additional $113,100 Tuesday night for the purchase of a new pumper for Sulphur Springs Fire Department as well as a program which would allow out-of-county residents to be charged mitigation rates to reoup costs associated with response by SSFD.
New Pumper
Sulphur Springs City Manager Marc Maxwell and Fire Chief/Marshal David James during Tuesday night's regular meeting asked the City Council to approve the purchase of a Sutphen Rescue Pumper for SSFD, a sister to the engine purchased in 2015. The city official explained that while $550,000 had been allocated for the purchase of the pumper to replace a 2003 Ferrara pumper, the allocation was originally made before the sharp rises in inflation began. While the original allocation remains in the budget, the cost for the pumper has increased 21% over the last 16 months, with another 5% increase expected on Sept. 1.

Place 1 Councilman Jay Julian asked why the city waited so long to make the purchase, when it could have been purchased for about $115,000 less.
Maxwell said when discussing the matter with James, he recommended waiting a bit to see if the rates would go down as often has been the case. Unfortunately, rates have continued to rise significantly with the recessive economic conditions, which have continued to push prices up by more than $100,000 in the past 16 months.
Julian enquired whether the order would be placed the next business day, in order to ensure it is locked in at $663,107.72 through Texas Buy Board Purchasing Cooperative, or if there would be delays with materials which would put it past Sept. 1 and result in the 5% increase or higher as projected. James affirmed the order would be put in ASAP, prior to Sept. 1, at the BuyBoard rate.
While in the past paying the bill up front for large purchases such as a Sutphen pumper, that is not currently the case due to supply chain issues for primary supplies and current economics.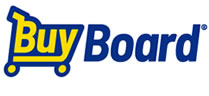 Although no equipment replacement schedule is in effect, the city does monitor repairs and maintenance to fire department apparatus and tries to ensure the department has two pumpers and an engine, with a back up in working order. When apparatus begins having two or more repairs at a time or requires frequent costly repairs, the city tries to replace it was a newer, more reliable unit. There have been times recently when the city was down to two units, which made reliability of response a bit "sketchy," the fire official noted.
They were asked to work on a maintenance replacement schedule to make billing o
Sulphur Springs Place 7 Councilman John Sellers made a motion approving the purchase of a Sutphen Rescue Pumper for SSFD, to be obtained for $663,107.72 through the purchasing cooperative. Place 2 Councilman Harold Nash then seconded the motion, which received unanimous approval of the City Council.
FD Billing Program
The City Council too was asked to consider approving a city ordinance which would establish and implement a program to charge mitigation rates for costs incurred during the deployment of SSFD emergency and non-emergency services, equipment and first response to non-residents of Sulphur Springs and Hopkins County, Texas.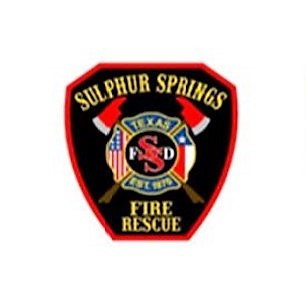 Maxwell explained that the option to do establish the program has existed for some time, but the city has exercised the option to recoup some of the cost incurred. For instance, SSFD respond to a major vehicle crash on Interstate 30, which ties up department staff, equipment and uses department materials for hours. Implementing the program, would allow some of those expenses to be collected by billing the insurance of out-of-town and out-of-county individuals whose vehicles are involved in the crash.
The city manager said the proposal does not include billing of Hopkins County or city residents who are already paying property and other taxes and fees, including sales tax from doing business in Sulphur Springs. This would only apply to those who live outside of both the county and city.
The program billing is typically billed by a third party company. Maxwell estimated participating in the program could resulted in an additional $50,000-$100,000 for SSFD per year, depending on call volumes and addresses of those involved.
Sulphur Springs Place 1 Councilman Jay Julian made the motion, which Place 3 Councilman Oscar Aguilar seconded, approving on first reading Ordinance No. 2809, authorizing the mitigation rate program. The motion receive unanimous approval of the City Council. As is the case with all city ordinances, No. 2809 must be presented for second reading and final approval before it can become effective.