Three men have been jailed in Hopkins County on 1 assault charge each over the past 3 days, including a man wanted by the US Marshals Service, a man accused of assault his grandfather and a man who didn't take it well when a store employee failed to sell him alcohol.
Warrant Arrest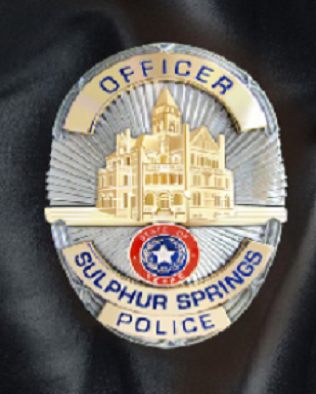 Sulphur Springs Police Officers Francisco Castro and Sean Hoffman were advised Wilfred James Jessop might be wanted in the Houston area, and were told the US Marshals Service was searching for him. The officers contacted the 42-year-old Dike man at 2:44 p.m. inside of a South Broadway Street business.
A records check using the man's ID information confirmed Jessop to be wanted for by Montgomery County authorities and took him into custody on the warrant. Jessop was booked into the county jail at 3:24 p.m. Aug. 3, 2022, on the outstanding assault of a family or household member with previous conviction charge.
Jessop, who jail records show is also known as William James Davis, remained in Hopkins County jail Friday, Aug. 5, 2022, in lieu of $23,000 bond set on the third-degree felony charge, according to jail reports.
Gilmer Street Assault
Sulphur Springs Police responded at 4:28 p.m. Aug. 3, 2023, to what was reported as an assault in progress at a Gilmer Street business. Upon arrival, multiple people in the parking lot pointed to a man who appeared to be trying to walk away from the location, officers alleged in arrest reports.
According to officers, the man, and explained he was being placed into custody for further investigation of the alleged assault. Officers said the man showed signs of intoxication, including slurred speech, blood-shot eyes, was unsteady on his feet and officers detected an alcohol odor on him. When police tried to talk to the man about what had occurred, he was reported to be uncooperative.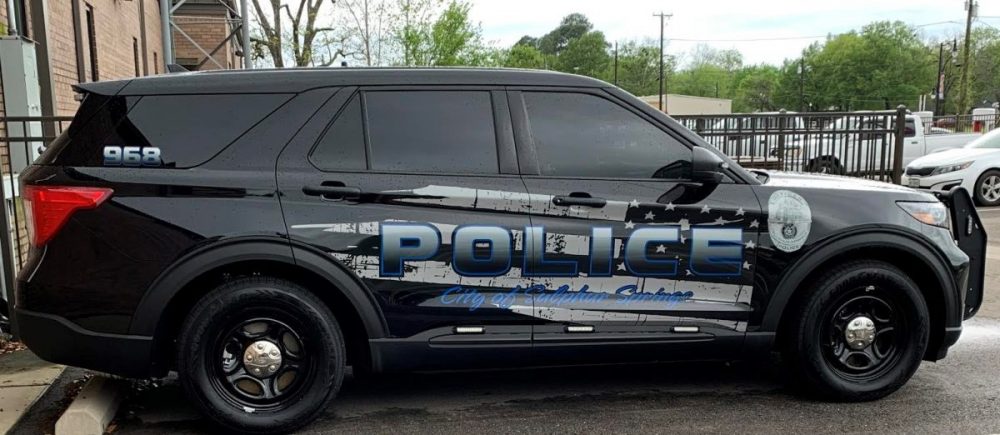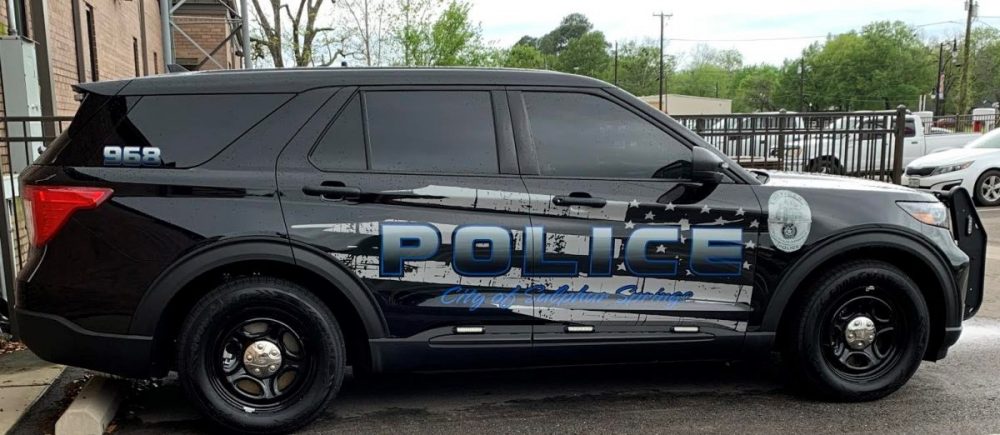 The alleged victim told police she is trained to look for people who enter the store and could possibly be intoxicated. She said the man was trying to purchase alcohol, but she deemed him as intoxicated and refused to make the sale. She claimed the man then became irate, cursing and screaming at her, got in her face in a way that made her believe she was in danger. She claimed she had to push him to get him out of her face, to which he responded by slapping her in the face, striking her nose with a finger, which she said caused her pain.
Officers reported the woman did have a red mark right arm that looked to have been caused by a fingers from a slap and her nose was slightly cut and red. The woman's makeup was also reported to have been smeared where the man made contact with her nose. Photos of the injuries were taken. Statements were also taken from multiple people who reported seeing hte assault.
The 57-year-old Sulphur Springs man was arrested at 4:39 p.m. Aug. 3, 2022, and booked into the county jail at 5:44 p.m. Wednesday, on a Class A misdemeanor assault causing bodily injury charge. He remained in Hopkins County jail Friday, Aug. 5, 2022. Bond on the assault charge was set at $5,000, according to arrest reports.
Spence Street Assault
Sulphur Springs police officers responded at 1:09 p.m. Thursday on West Spence Street to what was reported as a disturbance possibly involving an 18-year-old and a machete.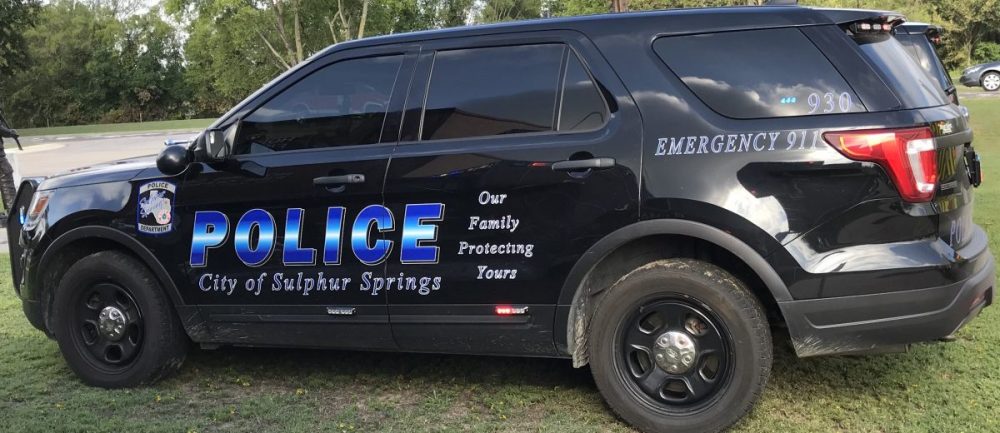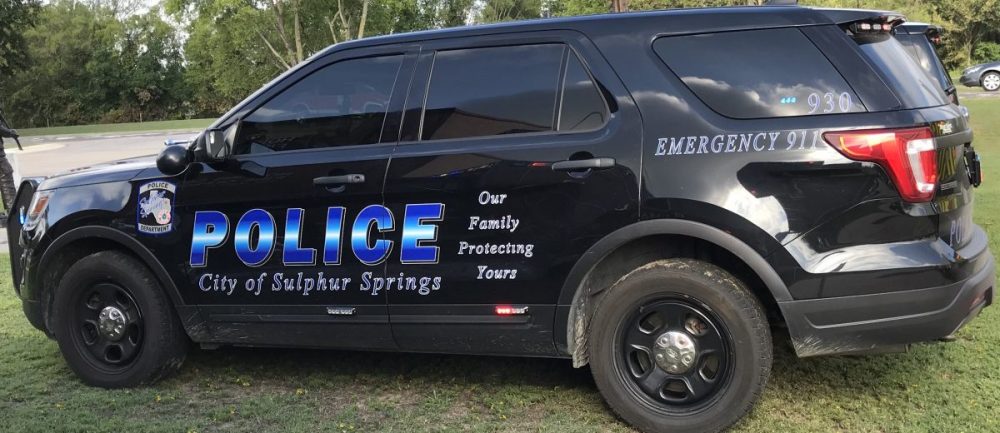 Upon investigation, officers determined the teen committed a simple assault against his grandfather, who lives at the Spence Street address which the teen also shares. Believing further family violence would occur if the teen remained at the address, police took the man into custody at 1:24 p.m. Aug. 4, 2022.
The 18-year-old Sulphur Springs man was booked into Hopkins County jail at 1:56 p.m. Thursday on a Class C misdemeanor family violence assault charge. He was released from the county jail Friday, Aug. 5, 2022, on the charge, according to jail reports
---
KSST does not publish the names or photos of people charged with misdemeanor crimes in staff-generated reports, only those accused of felony offenses.
---