Waymon Carl Newsom, Jr., 74, loving husband, father, and grandfather, entered into Heaven on July 20, 2022, with his wife, Diane Newsom, son Waymon Carl (Trey) Newsome III, and his favorite daughter-in-law, Jennifer Newsome by his side.
Waymon was born on August 30, 1947, to Waymon Carl Newsome, Sr., and Syble Davis Newsome. He married Diane Davis on June 24, 1967, at the First United Methodist Church in Mount Vernon where he was a lifelong member.
He graduated from Mount Vernon High School, Class of '65, and continued his education at East Texas State University in Commerce. Waymon worked as a dairyman and rancher on the land that had been in the Davis/Newsom family for over 150 years. Following the sale of their dairy, he worked for American Jersey Cattle Association as their Texas/Louisiana representative, and for the past eighteen years he was employed at Priefert Manufacturing. He was partner in their family-owned Trey-Deuce and Texas Twist Disc Golf courses.
Waymon was a charter member of Franklin County Texas Farm Bureau, the Northeast Texas Goat Raisers Association and the Franklin County Sheriff's Posse. He received Franklin County Chamber of Commerce's Agriculturist of the Year award in 2005.
In his younger days, Waymon enjoyed competing in the arena with cutting horses and was widely known for breeding quality foundation Quarter horses.
One of the happiest days of his life was when he received daughter-in-law, Jennifer, grandchildren Harley Casas and Trey Honea and was blessed even more with the birth of twins Carl and Katie Ann.
"Pop-Pop" never missed an opportunity to be present at any of the grandchildren' s events. The impact he made in their lives has been instilled in their hearts and he will always be loved and remembered.
Waymon is preceded in death by his parents, sister, Norma (Grady) Billups, and nephew, Don Lightfoot. He is survived by his wife of 55 years, Diane Newsom, son Trey and daughter-in-law Jennifer Newsome, grandchildren, Harley Casas, Trey Honea, Waymon Carl Newsome IV, and Katie Ann Newsome, sister Betty (Harold) Lightfoot, sisters in law Jeanne Lawrence, Kandy Cook (Steve}, Vicki Kempf (Jeff) and Lisa Davis.
Nephews Layne Billups, Rusty Lightfoot, Lanny & Matt Lawrence, Chris & Bryan White, Torren Davis, Derick & Zane Lacaze, nieces Laura Johnson, Connie Lightfoot. Wendy Smith. Bridgette Romero, Rachel Vlcek, great-nieces, Meredith (Michael) Reed, Amanda Cook. Jenna, Taylor, Lyla, Ella, Tinley, Hadley, Addison, Atlas; great-nephews Roger and Lance Tedford. Trevor, Lanny, Cortland, Mason, Charlie, Carter, Colson, Acen, Lawyer, Maverick; many cousins, extended family, and a host of friends.
Visitation will be on Saturday, July 30, 2022, at 1 p.m. at First United Methodist Church, Mount Vernon, funeral services following at 2 p.m., with Reverend Dan Hoke officiating. Pallbearers are Lanny Lawrence, Matt Lawrence, Brian White, Chris White, Kreg Sparks, Kelly Foy, Michael Reed, and Archie Hayley.
Honorary pallbearers include John McClung, Jim Meek, Billy Bert Newsome, Jim Long, Dan Hayley, and Mike Jaggers
In lieu of flowers, the family requests that donations be made in memory of Waymon Newsom to the Aggie Ring Scholarship c/o Mary Gail Reed, First National Bank of East Texas, P. 0. Box 520, Gilmer, TX 75644.
Services entrusted to Sam B. Harvey Funeral Home.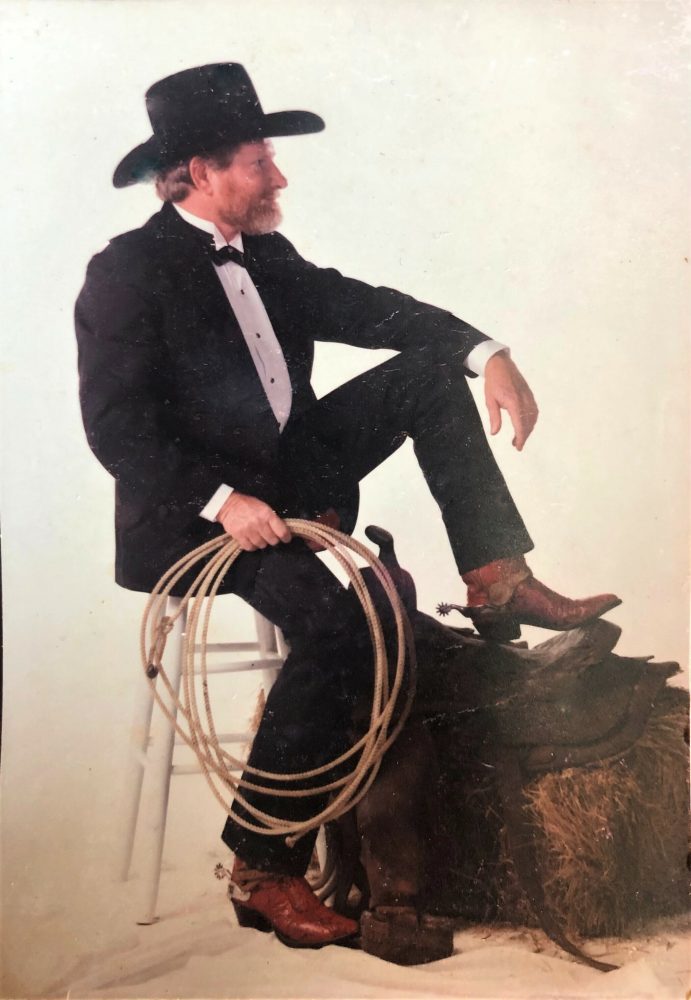 ---