Deputies went to a Nicholson Street address to serve a warrant and ended up finding not only the wanted man but also fake money and meth.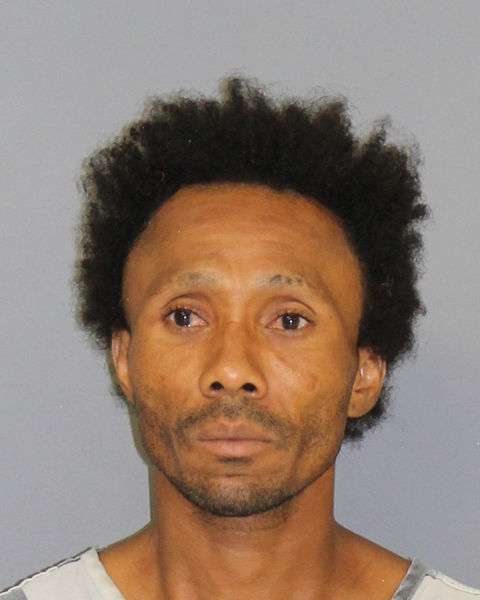 Hopkins County Sheriff's Office Sgt. Scott Davis and Deputy Josh Davis received information that Alexander Guzman-Thomas could be found at a Nicholson Street residence Friday evening. After confirming the warrant for the 41-year-old Sulphur Springs man's arrest, the sheriff's office approached the residence at 6:37 p.m. July 29, 2022. They received the homeowner's permission to enter the property to look for the wanted man.
Deputies reported broken pipes of the type used for smoking methamphetamine and syringe caps hanging in a clear bag, and Latex gloves on a hanger in plain view in the back yard. They also noted a radio playing near a door on which the padlock was not engaged.
The deputies knocked and the person inside identified himself. They reported seeing a cut straw with suspected meth residue on a bed. Guzman-Thomas claimed there were no narcotics in the bedroom and agreed to let the deputies in to check. In a cigarette package on the bed, near the man's wallet, deputies reported finding a small bag of suspected meth.
They transported Guzman-Thomas to jail and released him to jail staff. The suspected meth weighed 0.22 gram, including packaging and tested positive on a test kit. Jail staff notified the deputies after finding counterfeit currency in Guzman-Thomas' possession. They took possession of the item, which Sgt. Davis said was obviously counterfeit US currency.
In addition to the violation of probation warrant, which he was on for a possession of 1-4 grams of a Penalty Group 1 controlled substance charge, Guzman-Thomas was also charged with unlawful use of a criminal instrument and a Jan. 3, 2019 possession of less than 1 gram of a Penalty Group 1 controlled substance. He remained in Hopkins County jail Saturday, July 30, 2022. Bond was set at $30,000 on the warrant, and $5,000 each on the new controlled substance and criminal instrument charges, according to jail reports.
If you have an emergency, dial 9-1-1
The Hopkins County Sheriff's Office is located at 298 Rosemont Sulphur Springs, TX 75482. You can reach them for non-emergency matters at (903) 438-4040.