A verbal complaint resulted in a felony warrant arrest, according to arrest reports.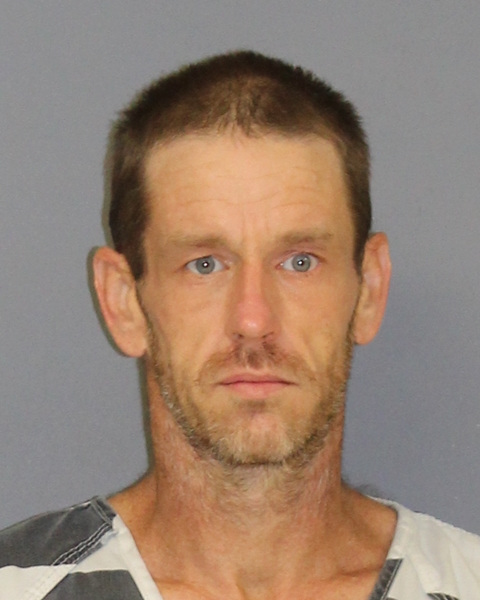 Sulphur Springs Police Officer Victor Reyna reported being dispatched Monday, July 11, 2022, to a verbal complaint on Glover Avenue. Upon arrival in the area, Reyna located Bradley Scott Keene, who'd reportedly walked away from the disturbance at his residence.
A records check by dispatchers showed the 38-year-old Sulphur Springs man to be wanted in Fannin County. Reyna took Keene into custody at 5:35 p.m. July 11, 2022, on the warrant. Keene was transported to Hopkins County jail, where he was booked in at 6:12 p.m. Monday on the Fannin County warrant for violating bond on a credit or debit card abuse charge, according to arrest reports.
Keene remained in Hopkins County jail Tuesday, July 12, 2022, held for Fannin County on the felony warrant, according to jail reports.
HCSO jail records also show Keene was jailed once before in Hopkins County, Oct. 14-18, 2019, on a Bonham warrant for credit or debit card abuse and on a Gregg County warrant for violation of probation on a possession of less than 2 ounces of marijuana charge.
KSSTRadio.com publishes Sulphur Springs Police Department reports and news. The Police Department is located at 125 Davis St., Sulphur Springs, Texas. Non-emergency calls can be made to (903) 885-7602.
If you have an emergency dial 9-1-1.
The Sulphur Springs Police Department continues to serve its citizens with pride in its overall mission and will strive to provide the best possible police force in the 21st century.
If you have an emergency, dial 9-1-1
The Hopkins County Sheriff's Office is located at 298 Rosemont Sulphur Springs, TX 75482. You can reach them for non-emergency matters at (903) 438-4040.