A 26-year-old woman was accused Friday night of aggravated assault by swinging a rod at her fiancé during an argument.
Hopkins County Sheriff's Deputy Drew Fisher, Sgt. Tanner Steward and Deputy Zack Horne responded at 10:31 p.m. July 22, 2022, to a disturbance at a County Road 2310 residence. While deputies were en route, the woman advised dispatchers that her fiancé had a weapon and was harming himself.
Upon arrival, however, the deputies determined none of the woman's claims to be true, Fisher noted in arrest reports. After speaking with Clara Gaetano and her fiancé, as well as witnesses at the address, officers determined Gaetano picked up a threaded rod and a knife and swung the rod at her fiancé. Defensive wounds consistent with contact with a rod were observed on the arms of the man Gaetano is engaged to marry.
Gaetano then claimed she had been choked and slammed onto the ground, but had no visible injuries to give validity to the claim. She was taken into custody at 11:48 p.m. Friday, July 22, 2022, and transported to Hopkins County jail, where she was booked in at 12:53 a.m. Saturday, July 23, 2022, on an aggravated family violence assault with a weapon charge. The 26-year-old Sulphur Springs woman also known by Clara Lynn Gaetano remained in jail late Saturday morning, July 23, 2022, on the felony assault charge; bond was set at $50,000, according to arrest and jail reports.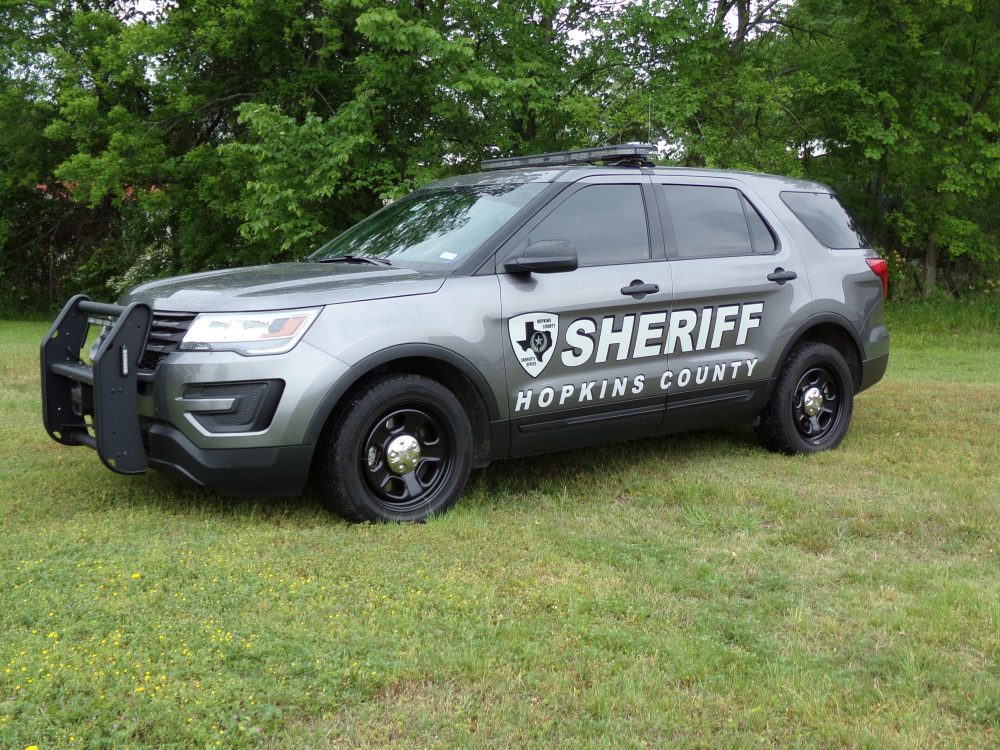 If you have an emergency, dial 9-1-1
The Hopkins County Sheriff's Office is located at 298 Rosemont Sulphur Springs, TX 75482. You can reach them for non-emergency matters at (903) 438-4040.