A 36-year-old Sulphur Springs man was jailed early Sunday morning on a felony DWI charge, according to arrest and jail reports.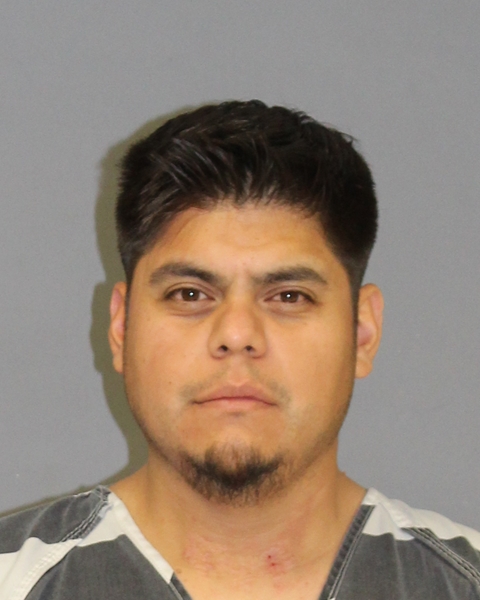 Sulphur Springs Police Cpl. Silas Whaley responded in the 100 block of East Shannon Road to a report of a suspected drunk driver at 1:54 a.m. Sunday, June 10, 2022. The officer was given a vehicle license plate number and told the person in question appeared to have passed out in the driver's seat, behind the wheel of a truck.
Upon arrival at the fast food restaurant, Whaley located the silver Chevrolet Silverado in question and contacted the man in the driver's seat. The officer in arrest reports said he detected an alcoholic beverage odor emitting from the 36-year-old Sulphur Springs man's breath. Joshua Cruz also had bloodshot, glassy eyes and slurred speech, leading the officer to believe the man likely was intoxicated, according to arrest reports.
Cruz reportedly agreed to perform standard field sobriety tests. Upon completion of the tests, Whaley determined Cruz had operated the truck in a public place while intoxicated. As a result, Cruz was taken into custody at 2:06 a.m. July 10, 2022, and transported to jail. When the Sulphur Springs man agreed to a blood specimen for testing, the blood sample was drawn for analysis at the hospital emergency room.
Cruz was returned to jail, where he was booked in at 3:34 a.m. July 10, 2022, for third or more driving while intoxicated charge. He was released later Sunday, July 10, on a $10,000 bond on the felony DWI charge, according to jail reports.
Jail records show Cruz has twice before been booked into Hopkins County jail on DWI charges, on June 7, 2018, and again on March 2, 2019.
KSSTRadio.com publishes Sulphur Springs Police Department reports and news. The Police Department is located at 125 Davis St., Sulphur Springs, Texas. Non-emergency calls can be made to (903) 885-7602.
If you have an emergency dial 9-1-1.
The Sulphur Springs Police Department continues to serve its citizens with pride in its overall mission and will strive to provide the best possible police force in the 21st century.
If you have an emergency, dial 9-1-1
The Hopkins County Sheriff's Office is located at 298 Rosemont Sulphur Springs, TX 75482. You can reach them for non-emergency matters at (903) 438-4040.