A 53-year-old Sulphur Springs man is accused of choking his girlfriend and threatening her with a gun Friday. Earlier in the week a teen was jailed for allegedly shooting and hitting another female in the head with a pellet gun, and a Clarksville man was accused of pulling a gun on someone at a business, according to arrest reports.
Pollard Street Address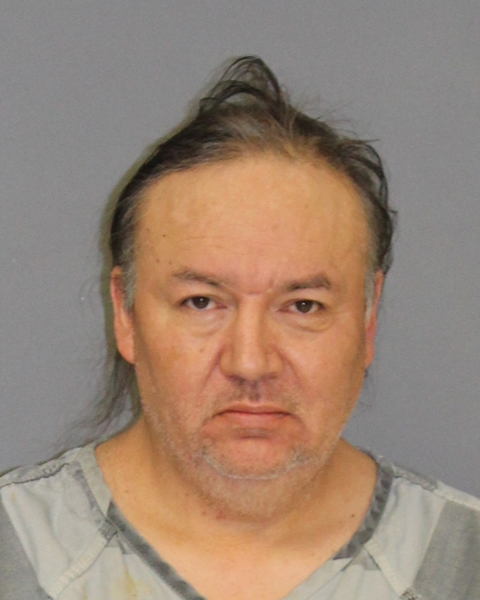 Sulphur Springs Police responded at 8:08 p.m. July 1, 2022, on Pollard Street where the resident was alleged to have choked his girlfriend and was armed with a gun.
Upon arrival, Officer Zachary Davis contacted Randy Chris Wood in front of the residence while other officers entered the residence to speak with the girlfriend. During the course of the investigation, officers were told Wood had choked her in their bedroom. After escaping the choke he had on her, she reportedly went to the living room to sit down and call police. He then allegedly entered the living room and pointed a shotgun at her, threatening to kill her. A third person allegedly witnessed the incident as well, Davis noted in arrest reports.
Wood was taken into custody at 9:17 p.m. July 1, 2022, for aggravated assault with a deadly weapon then transferred to jail on the felony charge. An emergency protective order was requested, according to arrest reports.
Brinker Street Arrest
Sulphur Springs Police responded at 1:46 a.m. June 29, 2022, on Brinker Street, where an assault was reported to have occurred. Upon contact with the two females involved, he was told a 17-year-old shot the other female with a pellet gun then hit her in the head with it. Officer reported the alleged victim had injuries consistent with her account of what occurred.
The 17-year-old female allegedly admitted to hitting the other female with the pellet gun. As a result, the teen was taken into custody at 2:07 a.m. June 29, 2022 for family violence assault causing bodily injury. She was released from jail later that day on a $2,000 bond on the Class A misdemeanor charge, according to jail reports.
Hillcrest Drive Arrest
SSPD officers responded at 11:56 p.m. June 29, 2022, at a Hillcrest Drive business, where a person reportedly mentioned pulling a firearm on someone. Officers located the 24-year-old Clarksville man in the truck parking lot and removed a firearm from the man's waistband and detained him. The officer noted the Clarksville man had glassy, red, bloodshot eyes, slurred speech and an alcohol odor emitted from him. The officer also reported seeing an open alcohol container in the front console.
The 24-year-old was taken into custody at 12:38 a.m. June 30 and booked into Hopkins County jail on an unlawful carrying of a weapon charge. He was released from jail later Thursday, June 30, 2022, on a $2,000 bond on the Class A misdemeanor offense, according to jail and arrest reports.
---
KSST does not publish the names or photos of people charged with misdemeanor crimes in staff-generated reports, only those accused of felony offenses.
---
KSSTRadio.com publishes Sulphur Springs Police Department reports and news. The Police Department is located at 125 Davis St., Sulphur Springs, Texas. Non-emergency calls can be made to (903) 885-7602.
If you have an emergency dial 9-1-1.
The Sulphur Springs Police Department continues to serve its citizens with pride in its overall mission and will strive to provide the best possible police force in the 21st century.
If you have an emergency, dial 9-1-1
The Hopkins County Sheriff's Office is located at 298 Rosemont Sulphur Springs, TX 75482. You can reach them for non-emergency matters at (903) 438-4040.