Students from Sulphur Springs ATA Martial Arts brought home 37 medals from the 2022 Southern US District Championships that were held on June 3 in Mesquite. This invitation-only tournament features students who have qualified based on their tournament results over the entire 2021-2022 season.
Harleigh Stegient took home the District Championship in Combat Sparring, Creative Weapons, and Extreme Weapons, as well as a silver medal in Traditional Weapons. Sam Perry won a District Championship in Extreme Forms while also capturing 3 silver medals and 2 bronze. Summer Miller won District Champion in Traditional Forms and a Bronze in Sparring. Chris Miles II took three championships in Creative Weapons, Extreme Forms, and Extreme Weapons. Dequavian Person continued the winning ways with his championship in Creative Forms. Mr. Daron Bilyeu won three titles in Creative Forms, Creative Weapons, and Extreme Weapons, as well as 3 silver medals and 2 bronze.
Susie Chessher took silvers in two events and bronze in two others. Karisma Stegient won silver in Extreme Weapons, Taylor Wilson-Calhoun added three bronze medals. EmmaLynn Bodiford rounded out the medals with a Bronze medal. Abraham Shadix, Brandon Bilyeu, Jose Mejia, Jr., and Rebecca Tamsma had incredible competitions but were not able to place in the medals.
Harleigh Stegient and Daron Bilyeu will be travelling to Phoenix, Arizona July 13-15 for the Tournament of Champions.  This tournament features the top black belt competitors from all over the world.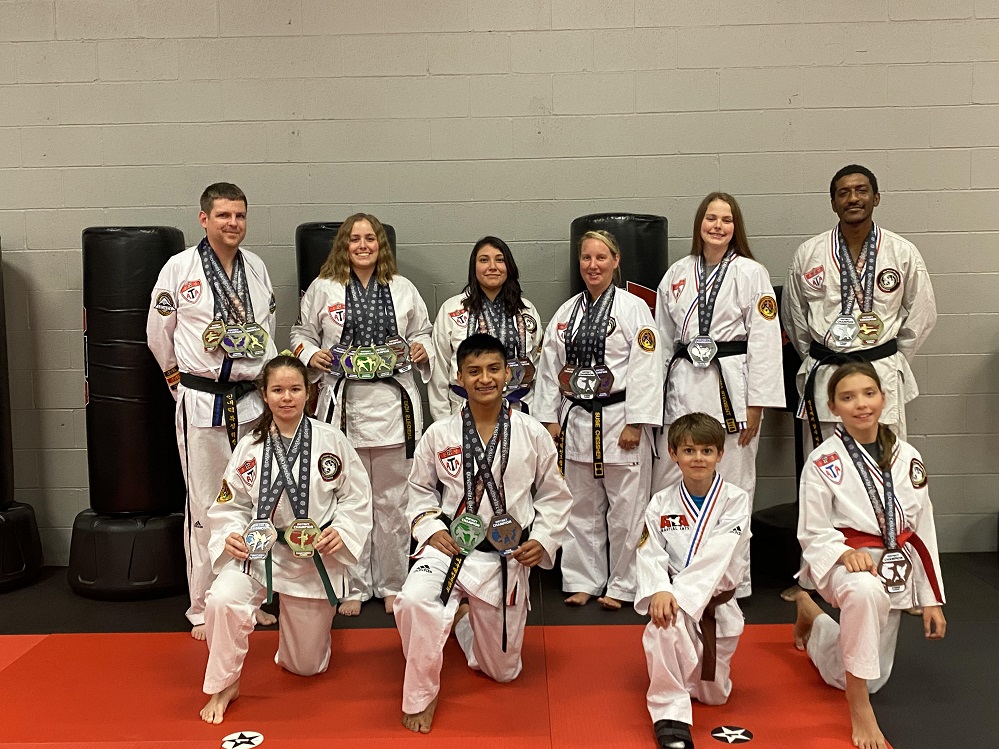 pictured are:
Back Row (L-R) Daron Bilyeu, Harleigh Stegient, Sam Perry, Susie Chessher, Karisma Stegient, Dequavian Person
Front Row (L-R) Summer Miller, Abraham Shadix, Brandon Bilyeu, EmmaLynn Bodiford
—
Daron Bilyeu
Sulphur Springs ATA Martial Arts
"Excellence in All We Do"