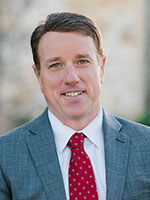 An upcoming Town Hall Tour and TeleTown Hall Meeting schedule has been announced for Congressman Pat Fallon.
The District 4 Congressman invites district residents to participate in any of these in-person or phone conferences to ask questions and receive an update from Fallon on recent developments, actions and work taken and proposed which will impact those residing in District 4.
"We would love to have you join us for one or all of our Town Hall events in this year's Town Hall Tour!" Fallon stated in a release
TeleTown Hall
The TeleTown Hall, which allows interested individuals to dial in the designated telephone number to hear and participate in the event, which begins at 6:30 p.m. July 27, 2022. Dial 1-833-636-1753 to connect to the Teletown Hall event. For additional details, go online to Fallon. House.gov.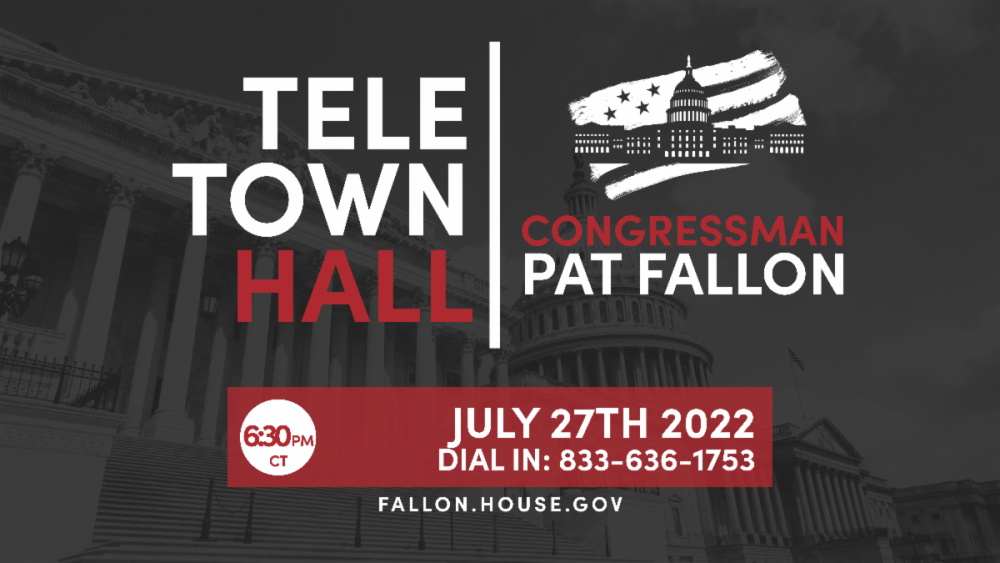 Town Hall Tour
The Town Hall Tour will include six stops over the course of 10 days in August, including a stop on the first day of the tour in Hopkins County. The tour also includes stops at Paris Junior College and Grayson College, as well as Emory, Fate and Bonham.
The tour schedule is as follows:
August 8
Rains Town Hall at 12 noon, Rains County Courthouse Annex, 220 West Quitman St., Emory, TX 75440;
Hopkins Town Hall at 6 p.m. at Hopkins County Civic Center, 1200 Houston St, Sulphur Springs, TX 75482
August 10
Lamar Town Hall at 6 p.m. at Paris Junior College, 2400 Clarksville St., Paris, TX 75460
August 11
Rockwall Town Hall at 6 p.m. at Fate City Hall, 1900 CD Boren Pkwy, Fate, TX 75087.
August 15
Grayson Town Hall at 5:30 p.m. at Grayson College, 6101 Grayson Dr., Denison, TX 75020.
Fannin Town Hall at 7:30 p.m. Fannin County Courthouse, 101 E Sam Rayburn Dr., Bonham, TX 75418.
Not able to attend any of these events but have a question for or something Fallon's office can help you with. He encourages anyone in District 4, "do not hesitate to contact any of our offices."
For more information, go online to Fallon.House.gov