The establishment of reinvestment zones by Sulphur Springs City Council advanced two businesses one step closer to construction in Sulphur Springs. Ashoka Steel Mill is considering two locations on which to locate a new branch of the business, and Sulphur Springs is one of the two. D6 Inc. LLC plans to expand its current location, then in stages relocate its corporate headquarters from Portland to Sulphur Springs.
Establishing reinvestment zones does not commit the city to any tax incentives, but does allow certain taxing entities to consider granting tax incentives for businesses located within them.

Ashoka Steel Mills
The City Council first considered on second and final reading Ordinance No. 2805, creating a reinvestment zone for Ashoka Steel Mills, a business the Sulphur Springs-Hopkins County Economic Development Corporation has been recruiting for development in Hopkins County.
Ashoka Steel Mills anticipates asking for incentives from Hopkins County, the City of Sulphur Springs, Sulphur Springs ISD and Hopkins County Hospital District as well, which Ashoka indicated would be determining factors in whether or not the business will open a sizeable facility in Sulphur Springs — which could be among two of the company's first manufacturing facility in the US. Tulsa, Oklahoma is also in the running to for a new Ashoka facility.
Ashoka has already submitted an application to SSISD asking for an agreement for a tax incentive. SSISD's attorneys have reviewed the documents and submitted them to the Texas Comptroller's office. If approved by the Comptroller, then SSISD could consider approving the application from Ashoka Steel Mills LLC. for appraised value limitation on qualified property .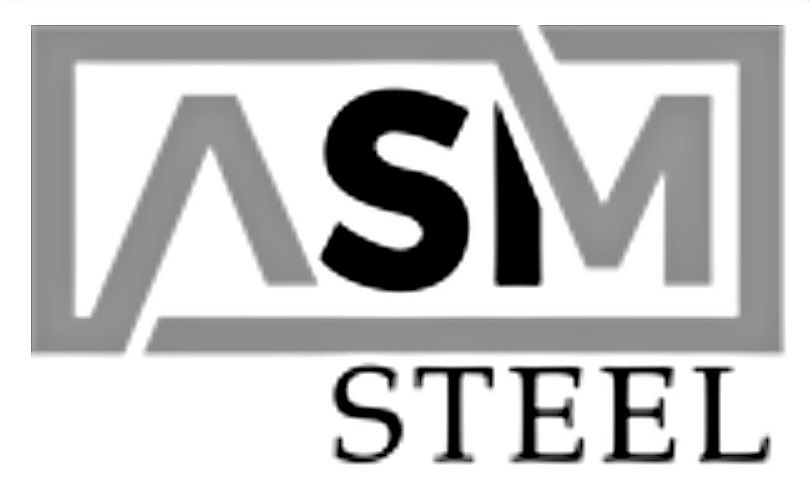 The City of Sulphur Springs was asked to consider approving Ordinance No. 2805, establishing the reinvestment zone, required for Ashoka to apply to Hopkins County Hospital District for a tax abatement.
The company is looking to make a $265 million investment, which would create over 300 jobs, would be a boost to the local economy, the school board was told April 11, 2022. Talent would be mostly local, with a few experts in from Italy and Germany to help during the construction period and potentially with training of technicians and engineers.
The Ashoka Steel Mill would be located in the center of the City of Sulphur Springs' property which previously housed a coal mine. It would initially occupy about 250 acres, with a 150 acre expansion later, out of the total 4,857-acre former Thermo/Luminant mine property, officials were told Monday.
The proposed electric arc furnace steel mill would produce 350,000 tons of rebar annually. The facility, according to documentation in the application, would use an electric arc to heat metals instead of a blast furnace. The mill estimates 402,500 tons of scrap metal from local areas would be used to produce the rebar; the steel recycling, according to the application, would reduce carbon emissions. The scrap metal would be brought in mainly by rail, amounting to an estimated 8,000 railcars a year, and about 40 trucks.
The appraised value limitation requested for Ashoka Steel Mill LLC would limit the amount of property value considered when the business' SSISD maintenance and operations taxes are figured for 10 years. The minimum required qualified investment for project for SSISD to consider the application is $30 million. That's the amount of appraised value limitation for which Ashoka Steel is applying, according to the applications received by SSISD and submitted to Texas Comptroller's Office for consideration for Chapter 313 agreement.
Sulphur Springs City Council during the regular meeting on July 5, 2022, agreed on second and final hearing to establish a reinvestment zone for a period of 5 years, renewable for an additional 5 years.
D6 Inc., LLC
Sulphur Springs City Council also on July 5, 2022, approved on first reading Ordinance No. 2806, a reinvestment zone for D6 Inc., LLC,  an advanced design-to-shelf packaging manufacturer, using recycled plastics.
The business began operations at the end of 2020 after purchasing the property known locally as the old Coca-Cola plant, after being granted a Chapter 380 economic development agreement from the City of Sulphur Springs, an agreement with Hopkins County and a tax abatement from Hopkins County Hospital District. The business had projected adding 25 jobs to the local economy but, thus far, has added over 70 jobs.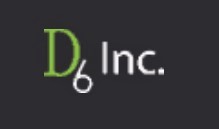 Now, the business is not only planning two further expansions, but will be relocating it's corporate headquarters from Portland, Oregon to Sulphur Springs, Texas. In October of 2021, Texas Governor Greg Abbott announced a $1,432,200 Texas Enterprise Fund grant and a $6,000 Veteran Created Job Bonus for D6 to help move its corporate headquarters from Portland, Oregon to Sulphur Springs, Texas.
When the pandemic began, D6 Inc. shifted to making face shields and masks. The latest project will expand the business' manufacturing presence in the state, building the first fully closed-loop recycling site for single-use PET clamshells in Sulphur Springs.
Overall, the business is expected to expand the current operation by 300,000-square feet, with a 180,000-square-foot building to be constructed as soon as the business can get everything in line and another 120,000-square-foot building expansion in three years. The new buildings will be located on the Saputo (old We Pack) property just across from the current facility, on the 10 acres the EDC has near the railroad tracks, EDC officials reported in 2021.
D6 Inc. uses materials shredded at an LA plant and shipped in carloads along the railroad to be offloaded to make aluminum pans that can be thrown away after use, pie pans, Danish trays. They also make the clear plastic containers and packaging in which cut fruit and vegetables are packaged in for sale at Walmart. In addition to recycled aluminum and plastic, the business also uses recycles plastic bottle tops to make plastic pallets.
The business is approaching the relocation and expansion in three phases. D6 Inc. plans to build expand the current facility by 66,000 square feet, because the business has already outgrown the Coca-Cola facility.
SS-HC EDC Executive Director Roger Feagley told Hopkins County Commissioners Court on June 10, 2022, when presenting for consideration a 381 agreement for the 66,000-square foot expansion.
"They're going to add the 66,000, which basically completely fills that lot up with buildings. With this building there, that completely fills that lot. This agreement most likely won't see it to the end, because by the time they finish the 300,000 square foot building, it's their intention right now to sell what they've got now. We're trying to get them moving because they're just falling over each other," Feagley said at a previous meeting.
D6 Inc. plans to tackle the 300,000 square foot expansion in increments of about 100,000 square feet at a time. Engineers are currently working on plans for the 300,000 square foot building, but the agreements approved in the last 6 months are for the 66,000 square foot expansion.