Sheriff's deputies arrested a 21-year-old Mexican citizen early Saturday after finding him in possession of a fake ID cards, according to arrest reports.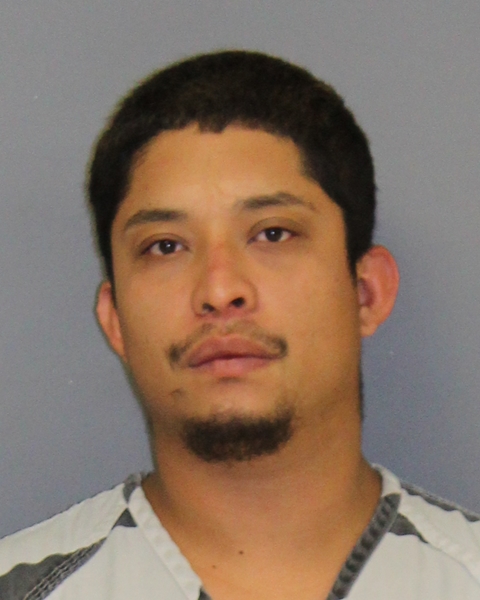 Hopkins County Sheriff's Office Deputies Josh Davis and reported Bobby Osornio stopping a silver Chevrolet HR with a fictitious temporary tag mounted on it at 1:13 a.m. July 16, 2022, on Interstate 30 west at mile marker 120.
When asked for ID, the driver reportedly presented deputies with Mexico identification documentation with the the name Jesus Ernesto Vales-Esparza and the man's information printed on it.
The man agreed to let deputies search the sedan. A deputy located a Texas driver's license in the vehicle with the name Jesus Salazar printed on it and the driver's photo. The information on the Texas DL returned to a Jesus Salazar. On inspection, the driver's license was clearly a fictitious copy, deputies alleged in arrest report. The deputies also reported finding a Social Security card with the name Jesus Salazar on it that was also believed to be a fictitious copy, Davis alleged in arrest reports.
They took the man, identified in the Mexico ID as Valdes-Esparza but who gave an Irving address, into custody at 1:40 a.m. Saturday and booked him into jail at 3:22 a.m. for fraudulent use or possession of more than 1 piece of identifying information, the driver's license and Social Security cards in the other man's name. He remained in Hopkins county jail overnight, then was released Sunday, July 17, 2022, on a $15,000 bond on the felony fraud charge, according to jail reports.
If you have an emergency, dial 9-1-1
The Hopkins County Sheriff's Office is located at 298 Rosemont Sulphur Springs, TX 75482. You can reach them for non-emergency matters at (903) 438-4040.