Hopkins County Genealogical Society this week announced its a new book, "The Writings of Celia M. Wright," is now available for pre-order.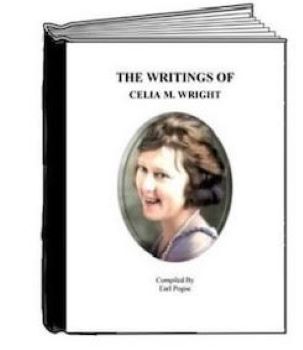 Celia was a significant Hopkins County historian whose research spanned decades, much of it during the 1950s, when Hopkins County was celebrating its Centennial with a zealous desire to preserve the early history. Wright's writings are the result of years of study and painstaking research. They include histories of local churches, places, and pioneer family histories that were compiled from correspondence with descendants. That research appeared as columns for various publications including The Daily News-Telegram and Hopkins County Echo, Rhonda Bechhold with HCGS reports.
Compiled by Earl Pogue, "The Writings of Celia M. Wright" has a Unibind steel spine, plastic cover and a full name index. The 519 page book may be pre-ordered for $45 until Aug. 31. Beginning September 1, the price will increase to $50.
Contact the HCGS Library at 903-885-8523, [email protected], or stop by the library, located inside 611 North Davis Street to reserve a copy of the book.