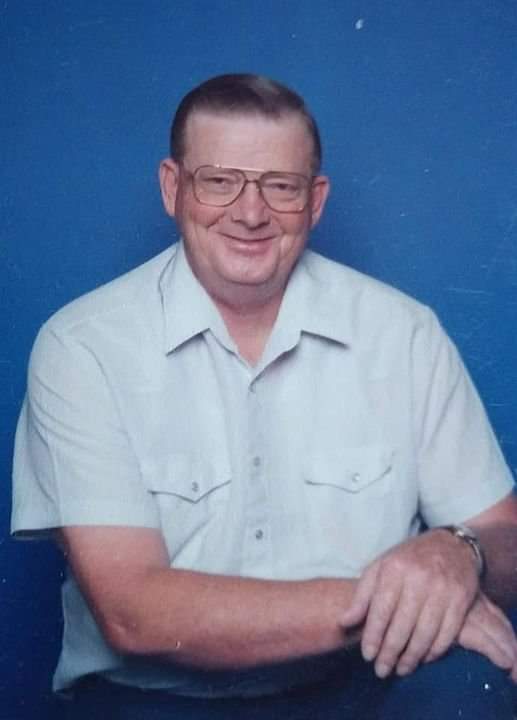 We honor H.W. Halcomb and rejoice that he has joined the Lord God; his grandson, Daniel Loggins; mom and dad, Nannie and Bill Halcomb; his brothers, Baby James and Ken Halcomb; and his beloved sister, Barbara Halcomb Williams. We give thanks to God for salvation that we will one day join them.
He was almost born in a cotton patch November 2, 1937, in Como, Texas. His mom was picking cotton the day he was born. He too would pick cotton and even get out of school to do so. He was a stout boy with red hair that often got him into trouble when someone commented that he was "red on the head," in addition to taking up for his little brother who he called Pete. They loved to play, fish, and cause mischief. He went to school in Como and played basketball but, moved to the city and graduated in 1956 from Sulphur Springs High School, where he was in DE, FFA, and judged cows. H.W. didn't stand for anything, and he was called H or HE by all his friends and family.
H.W. married Ann Latham in 1956 who he met at the Hopkins County Food Locker and which they later bought in 1975, updated and successfully ran for several years. He worked as a butcher for The Quickie, Wyatt Morris and Brookshire's in Sulphur Springs. In 1962, H.W. and Ann adopted their daughter, Melinda, and soon moved to Quitman, where he worked for Carlos Phillips at Phillip's Grocery.
H.W. loved serving people and, in 1984, he was elected as Precinct 2 County Commissioner for Hopkins County, where he paved dirt roads, replaced 112 wooden bridges, and served longer than anyone else until 2003. While in office, he was fortunate to have met many politicians and was especially fond of Ann Richards, Jim Chapman, and Lloyd Benson.
H.W. joined Masonic Lodge No. 221 in 1963 in Sulphur Springs, where he taught the 3 degrees memory work and was a Master Mason. He got his 32nd Degree and became a 50-year member in 2014.
He loved to watch sports, especially the Dallas Cowboys and the Texas Rangers, fish, bowl, squirrel hunt, grow vegetables, roses, and drink coffee with his many friends throughout the years.
He is preceded in death by his grandson, Daniel Loggins; parents, Raymond and Nannie Belle Williamson Halcomb; sister, Barbara Halcomb Williams; brother, Ken Halcomb; and baby brother, James Raymond Halcomb. He is survived by his wife, Ann Halcomb of Quitman, Texas; his daughter, Melinda and husband Jason of Bryan, Texas; and his many cousins, nieces, and nephews. "Remember the Alamo."
Funeral services will be held at 2 p.m. Sunday, July 24, 2022, at Faith Baptist Church in Quitman. Interment will follow at Como Cemetery. There will be a visitation prior to the service beginning at 1:30 p.m. at the Church, as well as a visitation on Saturday, July 23, 2022, from 5 to 7 p.m. at West Oaks Funeral Home in Sulphur Springs.
Arrangements are under the direction of West Oaks Funeral Home.
---