Cumby Police arrested on warrants a Dekalb man reported for allegedly exposing himself to by-passers Monday afternoon, according to arrest reports.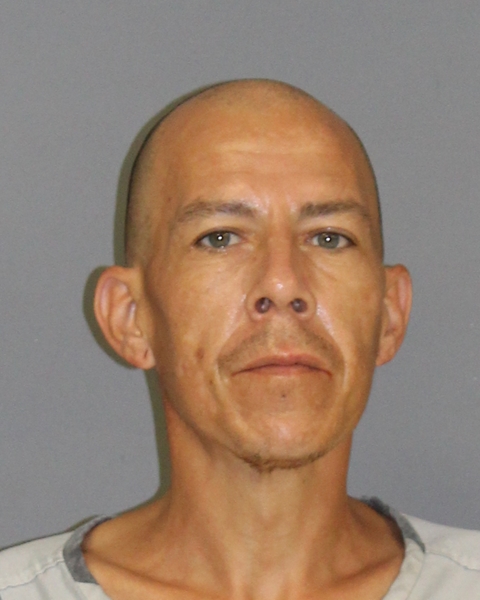 Cumby Police Chief Jeff Hundley responded at the rest stop on the west side of Interstate 30 near mile marker 111 at 12:15 p.m. Monday, July 25, 2022, where he was told the man had been wandering around in black underwear, exposing himself to passersby.
Hundley reported finding Jonathan Wayne Dalby inside the outer men's restroom on the north side of the main building. He reported the the 43-year-old Dekalb, Texas man was indeed clad only in black underwear. Dalby claimed he had spilled Dr Pepper on his clothing and took them off to change. He told the officer he hadn't exposed himself intentionally to anyone, but has seizures from time to time and spilled the drink all over himself prior to the chief's arrival, Hundley noted in arrest reports.
Hundley relayed to dispatchers Dalby's ID information. A records check showed the Dekalb man to be wanted on two Dallas County warrants with full extradition applicable. He placed Dalby into custody and transported him to jail.
Dalby was booked into Hopkins County jail at 1 p.m. July 25, 2022, on two Dallas County warrants for possession of the Penalty Group 1 controlled substance. The offenses, according to arrest reports, occurred on July 19, 2022. He was held in Hopkins County jail Tuesday, July 26, 2022, for Dallas County on the warrants, according to jail reports.
If you have an emergency, dial 9-1-1
The Hopkins County Sheriff's Office is located at 298 Rosemont Sulphur Springs, TX 75482. You can reach them for non-emergency matters at (903) 438-4040.