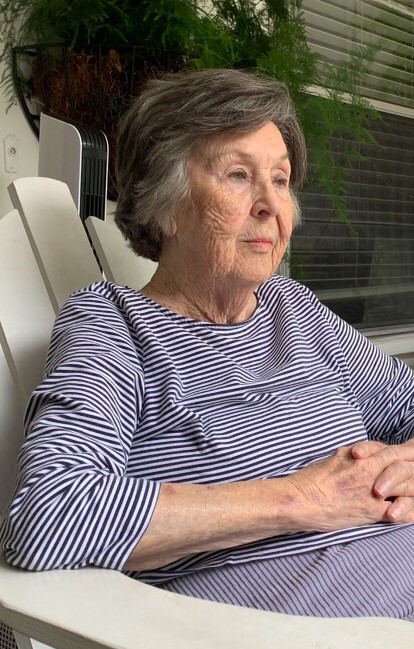 A family graveside service for Christine McCorkle was held at City Cemetery, Sunday, July 10, 2022.
She was born September 18, 1924, in Brashear, to Inez Stewart and Dan Dupree Holder, and died July 9, 2022. The family moved to Sulphur Springs in 1932.
She graduated in 1941 from Sulphur Springs High School, then, from 1941 to 1943 attended Baylor University, where she was a member of Delta Alpha Pi, later affiliated with Kappa Alpha Theta. She received her Bachelor of Arts degree from Texas Christian University in June 1945.
She was a member of First Presbyterian Church and past member of Junior and Senior Waverly Clubs.
She is survived by her daughters, Shannon McCorkle, and Amy McCorkle Smith, of Sulphur Springs; her grandson, Jordan Smith; and her great-grandchildren, Weber Smith and Maisie Laine Smith of Heath, Texas.
Arrangements were under the direction of West Oaks Funeral Home.