Friday is the day senior adults will have the opportunity to beat the crazy Texas heat at the Homemade Ice Cream Freeze Off at the Senior Citizens Center.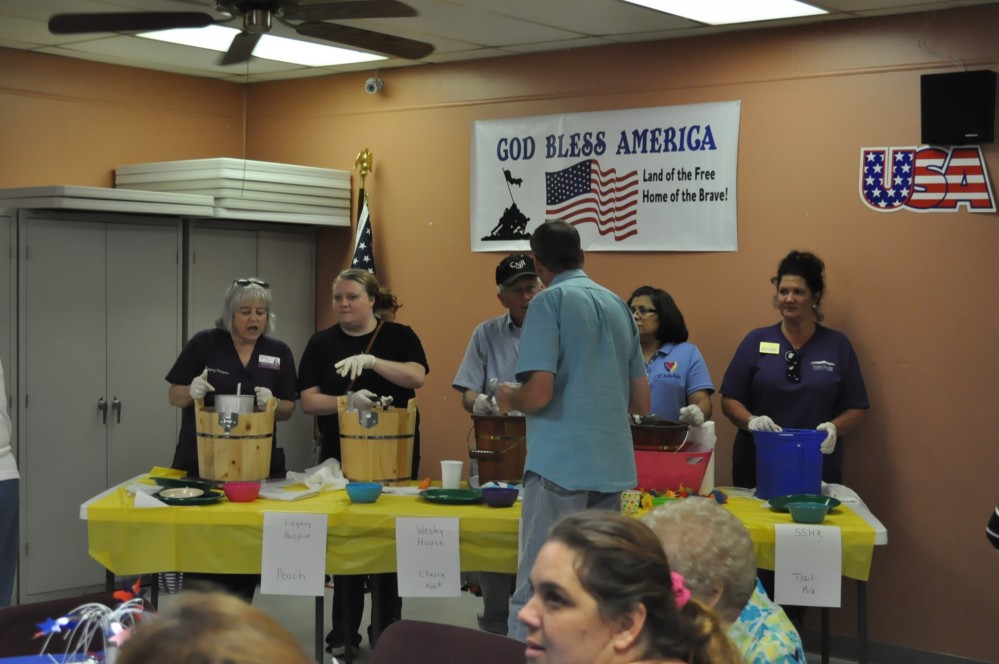 As of Tuesday morning, 16 people had confirmed they will be making freezers of homemade ice cream for senior citizens to enjoy and judge. That's right – this contest will be judged by those attending it. This is one popularity contest senior citizens won't want to miss — just be sure to get your "chip" or ballot so you can have your say. Prizes will be awarded to the top three ice creams, along with five honorable mention recognitions as well.
The event begins at 2 p.m. July 22 at Sulphur Springs Senior Citizens Center and continues until it's gone and the votes are all in. This year's event offers a variety of frozen treats, everything from traditional ice cream flavors such as strawberry, vanilla, chocolate and cookies and cream, to cherry, cherry cheesecake, banana and banana nut and chocolate malted crunch, peach and peach cobbler, strawberry banana, Butterfinger and piña colada. There promises to be something to whet even the most discerning pallet.
Confirming their intent to bring a freezer of their best frozen confection to share and enter in this year's Homemade Ice Cream contest are: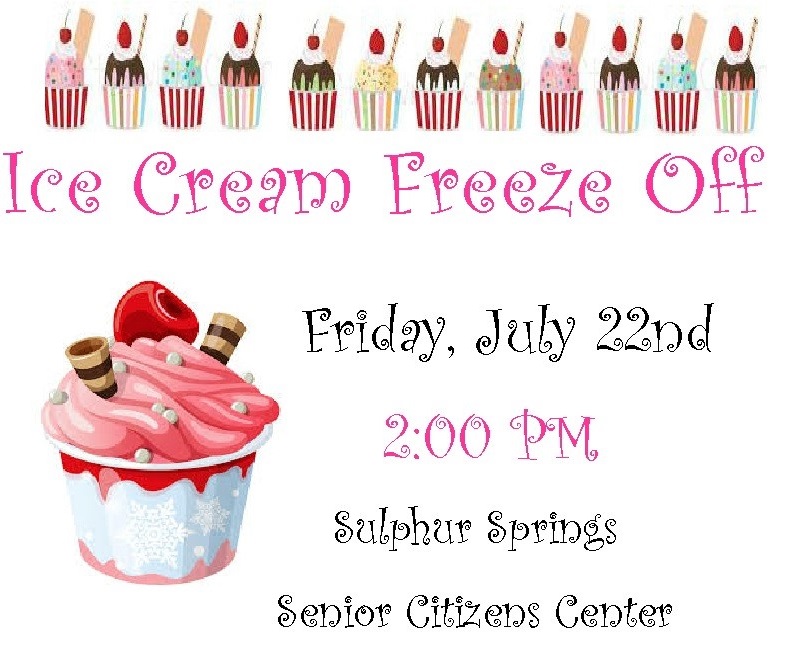 John Little Mary Ellen Little – Cherry
Embark Care – Kevin Kelly Whitley (Chocolate Malted Crunch)
Mays Home Health – Stacey Wetzel – Strawberry
Family First Home Health – Libby Harmon Daves (Cherry Cheesecake)
Serenity Plus – Miachel Mia Herrera (Banana)
Sulphur Springs Health and Rehab – Dana Peeples – Peach Cobbler
Heritage Home Health – Jessica Ramsey Claxton and Kim Kimberly Hutcheson Good – Strawberry Banana
At Home Health Care -Teresa Carlson Mathews – Butterfinger
Retreat Health Care Service – Nadea Bowerman – Peach
Hospice Plus – Angie Sepulveda-Boehlerr – Cookies and Cream
Dierksen Memorial Hospice -Leslie Deann Forshee – Strawberry
Wesley House -Kyra Manning – Vanilla
Angel Hands Hospice – Nadia Wright – Peach
Sunny Springs Nursing and Rehab – Tina Cox – Pina Colada
Rock Creek – Judith Beck – Chocolate
Amatus Health Care – Shelby Romans – Banana Nut