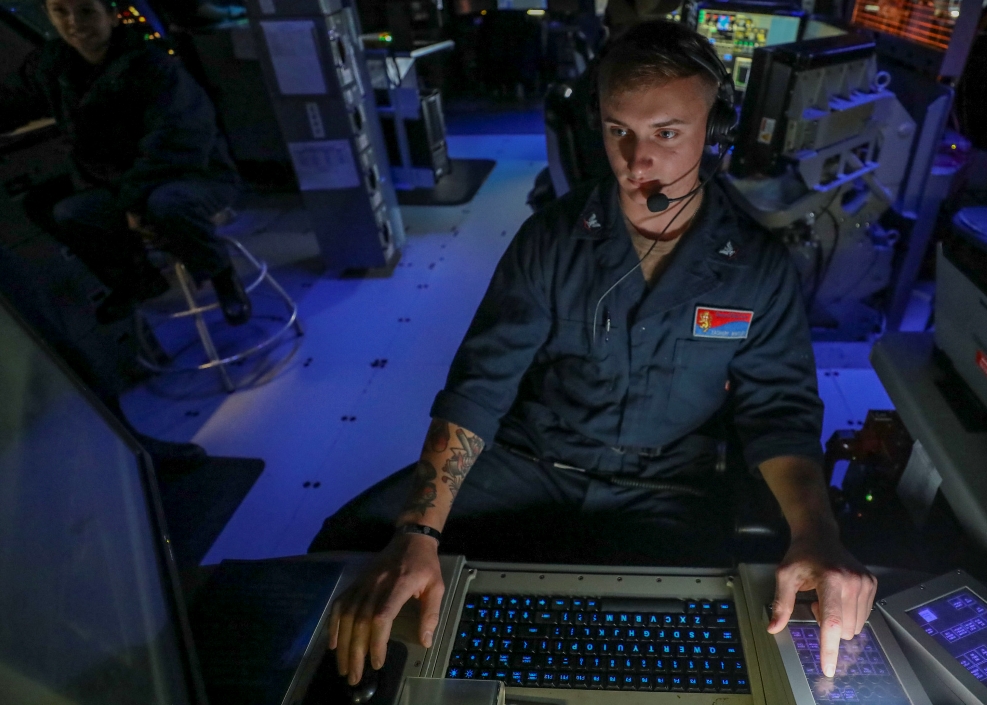 PHILIPPINE SEA (June 16, 2022) — Gunner's Mate 3rd Class Zachary G. Whitley of Sulphur Springs, Texas, verifies all Vertical Missile System (VLS) pre-fire checks aboard Arleigh Burke-class guided-missile destroyer USS Benfold (DDG 65) as part of Valiant Shield 2022 (VS 22).

Benfold is assigned to Commander, Task Force (CTF) 71/Destroyer Squadron (DESRON) 15, Navy's largest forward-deployed DESRON and U.S. 7th Fleet's principal surface force and is on routine deployment as part of Carrier Strike Group (CSG) 5.
With more than 90 percent of all trade traveling by sea, and 95 percent of the world's international phone and internet traffic carried through fiber optic cables lying on the ocean floor, Navy officials continue to emphasize that the prosperity and security of the United States is directly linked to a strong and ready Navy.