Although he recently accepted a position with Van ISD, Matt Young has a long history in Sulphur Springs. His family moved to town in 1989, when his dad accepted a coaching position. His dad coached for 11 years and his mom was a teacher. He followed his family into education, the past 14 years spent mentored and coaching Sulphur Springs students from the sidelines as offensive coordinator and line coach for football, the field in track and classroom.
This week, his family is reaching out to the community to ask those who are inclined to consider showing their support for Matt Young and family in his latest and possibly hardest battle yet — with cancer.
Three weeks ago, Young learned he has a hereditary type of colon cancer, for which the entire family will at some point need to be checked for it as well, Swatsell noted.
Matt Young started treatment on Monday, June 27, 2022, receiving his first round of treatment in Tyler, but may soon be making trips to MD Anderson Cancer Center to continue his treatment, which could change as the care plan is in the early stage, according to his sister.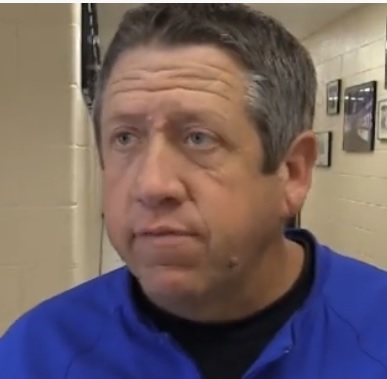 All cancer treatment and associated expenses are costly, resulting in exorbitant medical bills, even for those with medical insurance. Coach Young's are already "astronomical." That's where Young's sister, Jessica Swatsell, says she hopes the community will come in to help out.
"My family has invested a lot in Sulphur Springs, so we're just asking for any help that Matt and his family can get," Swatsell said. "Matt and Jamie have a big family, so continued prayers, support, laughter, anything is appreciated — laughter is the best cure and of course prayer."
Using Facebook, the Team Young – Fundraiser for Matt Young & Family page has been set up. All prayers and any donation, no matter how small or large will be welcome, Swatsell said.
T-shirts are also being sold for $25 each with any proceeds going to help Matt Young as he begins his journey fighting colon cancer. The t-shirts are red with Team Young in a football goal post with a ribbon attached to it.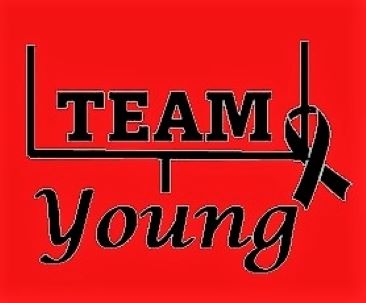 "He will be teaching in Van next year, so that's why we went with the red. After 14 years, his closet is full of blue and gold. Van has been very supportive and we are very excited about this new chapter," Swatsell said.
Young's family is asking any who get the shirts to take a photo in them and post them to the Team Young Facebook page so showing their support. Shirts can be paid in cash, by check or sent via Venmo to @jessica-swatsell. Request shirts on the Team Young page, contact Jessica Swatsell via Messenger or send a text to 940-594-2216. Donations can also be made by contacting Swatsell. They are available in any size, and Swatsell said they can be shipped if needed.
"Everybody that has already reached out and donated we appreciate so much," Swatsell said on behalf of all of Matt's family, the Youngs and McGraws (wife Jamie's family). "We are just asking for anything."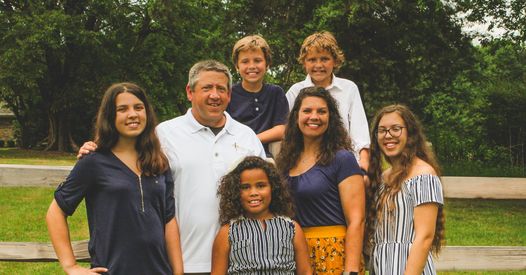 Swatsell noted a family friend, Melissa Peugh, has also set up a GoFundMe account to help raise money to help pay the costs of his medical care and travel expenses incurred as he fights cancer. On GoFundMe.com, search for the "Coach Matt Young's Cancer Treatment Fund" page or go directly to https://gofund.me/1305354c.
"Please consider supporting the Youngs, our dear friends and servants in our community, as they face this trial. Matt Young's life is a good investment," Peugh posted on the GoFundMe page.