Saltillo recently recognized several outstanding students and staff with awards and scholarships for their achievements and service.

Student Scholarships, Honors
More than $23,000 in local scholarships were awarded to six members of the Saltillo High School Senior Class of 2022 during the program, including two new scholarships.
2022 Kerry W. Garmon Scholarship recipients Trinity White, McKenna Gurley, Andrew Redburn and Brianna Tawil

Justin Tully Memorial Scholarships presented by (left) Cody Christenberry, Cody Tully, Kayla Tully and Jack Tully to Brianna Tawil, Raegan Speir, Trinity White and Andrew Redburn

Reta Eubanks Memorial Scholarship recipients Andrew Redburn, Brianna Tawil, Trinity White and Will Gurley
William Gurley, Andrew Redburn, Brianna Tawil and Trinity White are the first recipients of Reta Eubanks Memorial Scholarships. The award was set up in the memory of Saltillo's well loved faculty member Reta Eubanks, who passed away from cancer last year. The $250 scholarship awarded to each was came are the result of donations from the Saltillo ISD faculty, students and family.
Redburn, Tawil and White along with Raegan Speir were the first beneficiaries of the Justin Tully Memorial Scholarship. Each received $1,000 each memory of alumni Justin Tully who passed away with cancer this past year. This scholarship was established from donations from his family, friends and classmates.
McKenna Gurley, Redburn, Tawil and White each received a $2,000 Kerry W. Garmon Scholarship to apply toward their post secondary studies.
William Gurley, Brianna Tawil and Trinity White were awarded a $250 PTO/Booster Scholarship.
The $1,000 Saltillo Blue & Gold FFA Scholarship and $2,500 Michael Teague Scholarship went to Raegan Speir, as did a $3,500 Finis & Onree Attlesey & Garland & Sweet Gamblin Scholarship.
Saltillo Family Career Community Leaders of America Scholarships in the amount of $300 went to Trinity White and Brianna Tawil.
McKenna Gurley and Trinity White each received a Mirabeau B. Lamar Award of Excellence. McKenna too benefitted from a $100 Beta Nu Honorary Teacher Scholarship while Trinity was awarded the Valedictorian Scholarship, which should pay for first year's tuition at any state college or university.
William Gurley also was awarded a $2,000 scholarship from Mt. Vernon Firefighters Corporation.
High School students making A and AB Honor Rolls were also recognized.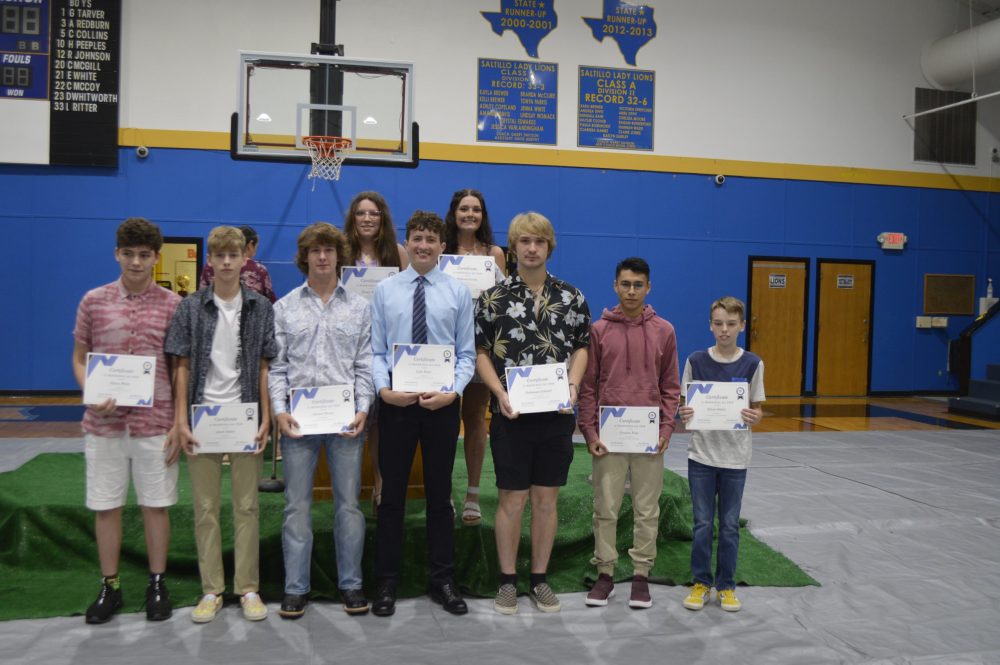 The 2021-2022 A Honor Roll included ninth grader Ethan Sexton; 10th graders Cason Carmody, Caden McGill and Cristian Trejo; 11th graders Ridge Johnson, Luke Ritter, Jacob Sexton, Gunner Tarver and Ethan White; and 12th graders McKenna Gurley and Trinity White.
The 2021-2022 AB Honor Roll included 9th graders Jazmin Castro, Adrian Don Juan, Michael Gonzalez-Sierra, Grayson Gurley and Alyssa Partin; 10th graders Ryleigh Redar and David Whitworth; 11th graders Coy Collins, Julianna Giles, Allie Lane and Amira Terry; and 12th graders Cindy Alvarez and Brianna Tawil.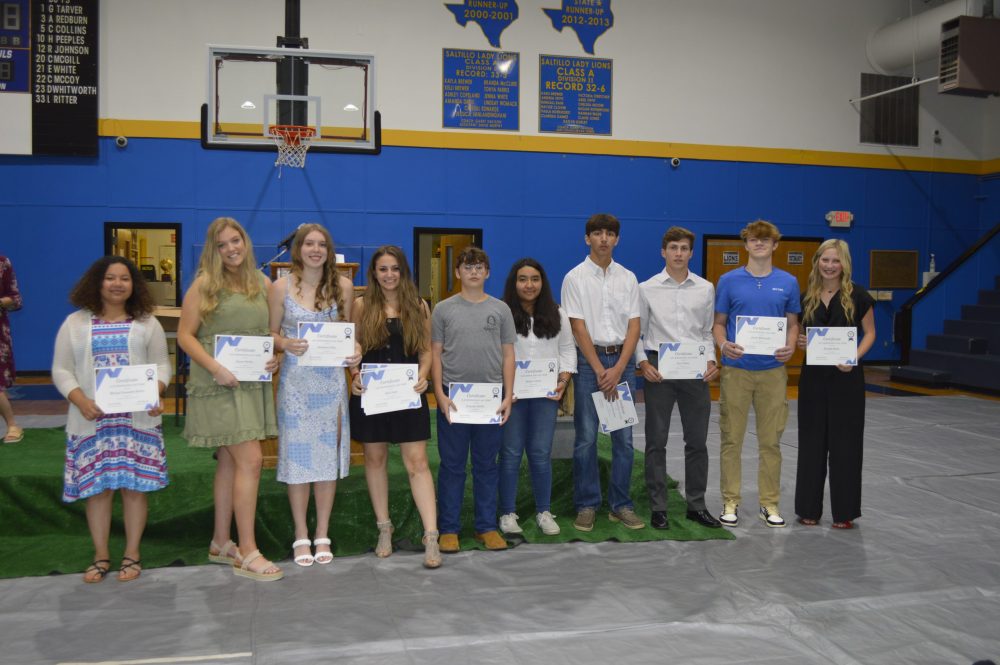 Student athletes were recognized throughout the year for their sports achievements, with the exception of Baseball, which were just announced.
In Baseball, Gunner Tarver made 1st Team Infield, Will Gurley 2nd Team Pitcher, Andrew Redburn 2nd Team Outfield and Ryleigh Redar 2nd Team Utility.
Staff, Teacher Recognition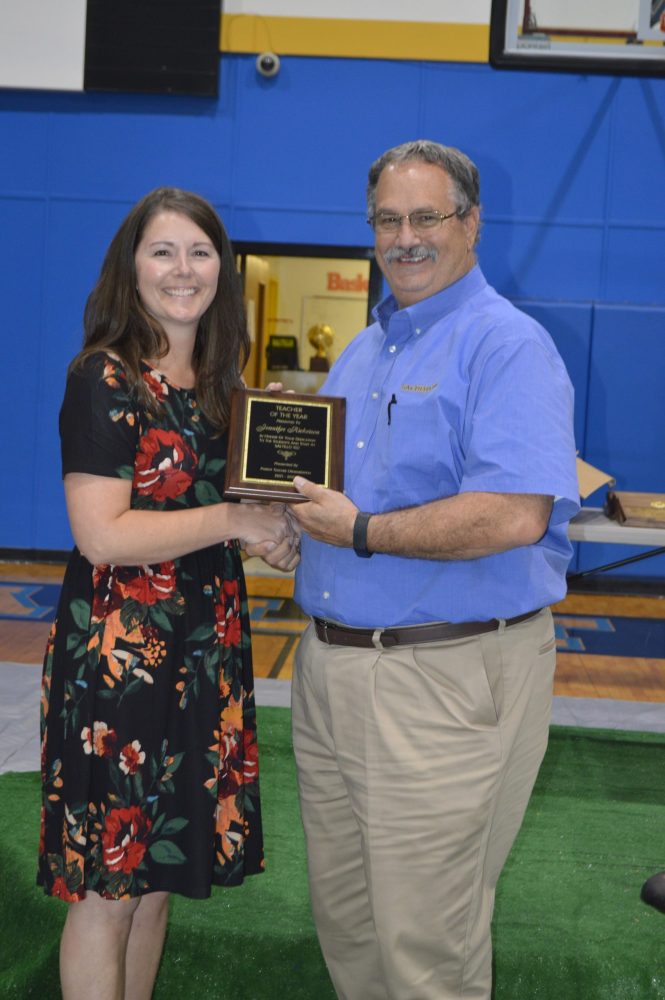 Students aren't the only ones recognize for their accomplishments. Several teachers and staff members were honored for their service.
The Saltillo PTO Teacher of Year award was presented to Jennifer Ricketson in honor of her dedication to the students and staff at Saltillo ISD.
Years of Service awards were presented to 10 members of the Saltillo ISD staff in recognition of each new 5-year milestones of service to the district.
Service recognition was as follows:
5 Years – Francis Mowat, Liz Sanders & Casey Riddle;
10 Years – Belinda , Joli Maroney, Diane Fite, Suasn Smith & Dustin Ray; and
15 years – Darren Bilyeu and Roberto Litovsky.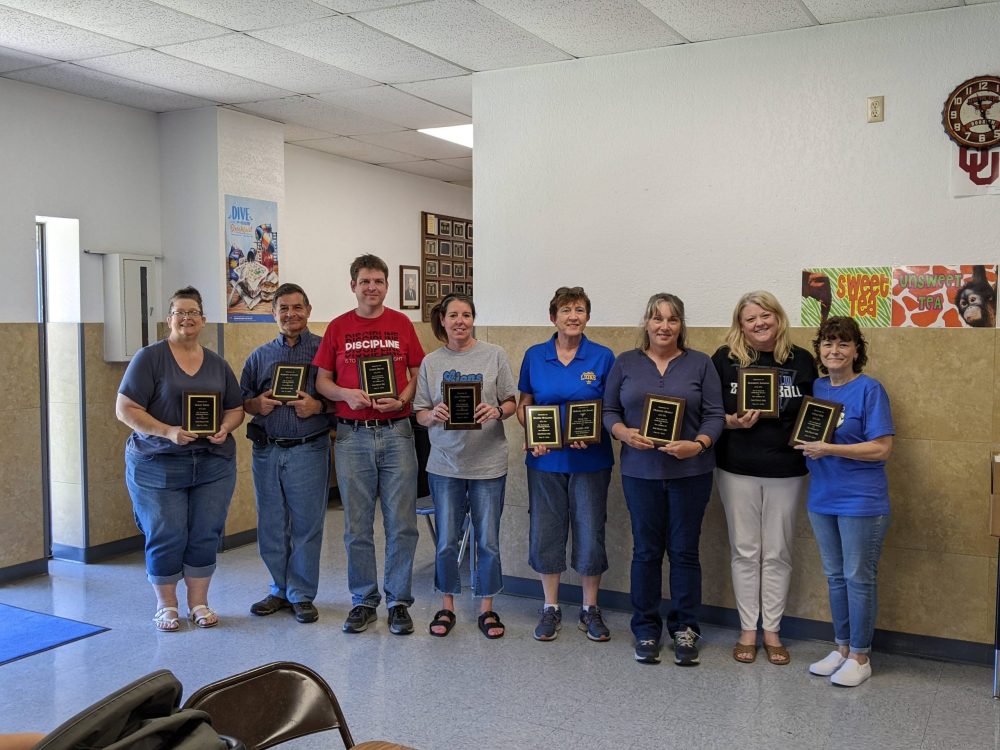 Two retiring teachers were honored for a total of 62 years of dedication to the education of students. Debbie Brewer is retiring after 27 years and Belinda McClenan after 35 years teaching.
KSST extends congratulations to the Saltillo ISD students and staff for their accomplishments and hard work this year.